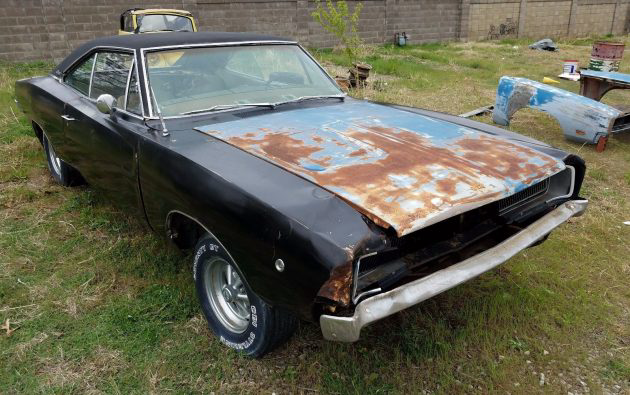 Although Chrysler has created many, many desirable products over the years, the Dodge Charger might perhaps have the largest cult following. This is partially due to productions such as The Dukes of Hazzard, Bullitt, Dirty Mary Crazy Larry, and Christine, to name a few.  The 1968 and 1969 Charger are very similar with the most notable differences being the taillights and marker lights as well as the grille. Both model years are well-recognized late '60s MoPar products. I've grown up with a 1969 Coronet in my life, and as such have long held an appreciation for B-bodies! This 1968 Charger is no exception, find it here on eBay in Oklahoma with reserve not met.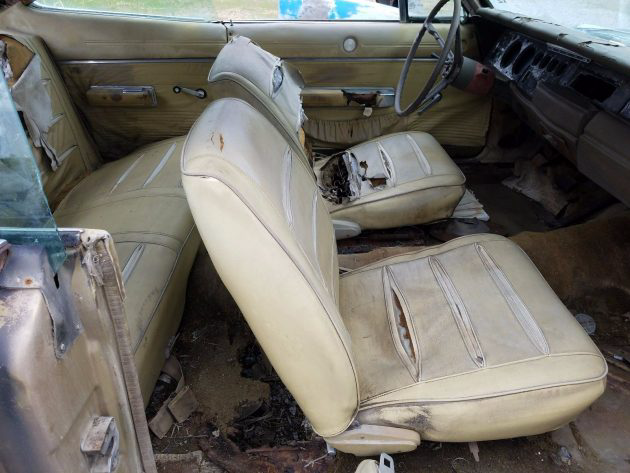 The bidding on this car is at $6,850 as I write this and I'm sure it will continue to go up. 1968/69 Chargers are very desirable in many automotive circles and project Chargers have been proving somewhat hard to come by lately. Although the interior is in rough condition, this car is a two-owner vehicle with the current owning having had it since 1978. It looks complete and ready to be restored, which is what it sounds like the current owner's plan was (until his son decided he didn't want the car). Another unique feature of this Charger is that it is a column shift! From the ad, "Of the 906, /6 68 Chargers produced, there were only 2 that had a column shifted 3 spd manual transmission. This being one of the two. In this car's gold/black colors with gold interior, this car is a 1 of 1." They say with old MoPars that finding two alike is more uncommon than finding one that is totally unique, but either way this Charger is very cool.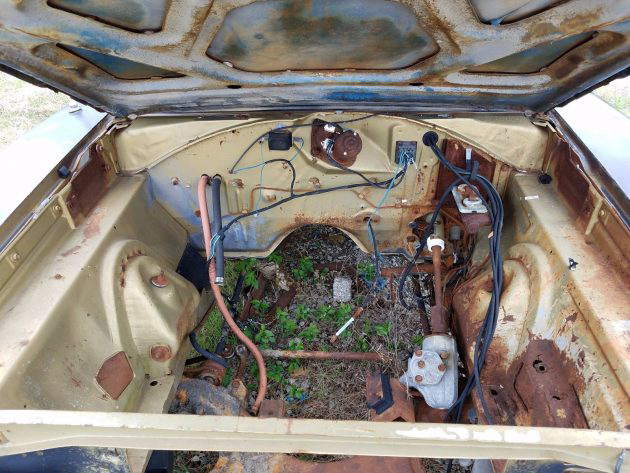 Under the hood we have nothing, yet! This Charger was originally a Slant-6 car, which coupled with the column shifter did not exactly make this a fast car. The original Slant-6 is included in the sale, in case someone wants to make this car all original again. A correct restoration would bring the most money for this car, but would not bring the most fun! Also included is a 1971 4-barrel 440 that was running strong when it was pulled around five years ago. The seller does not state that it was pulled from this car, but that it has about 70,000 miles on it. It is a little hard to tell, but the K-member in this car looks to be for a Slant-6, which would not be surprising. This shot also shows the original gold color of the car.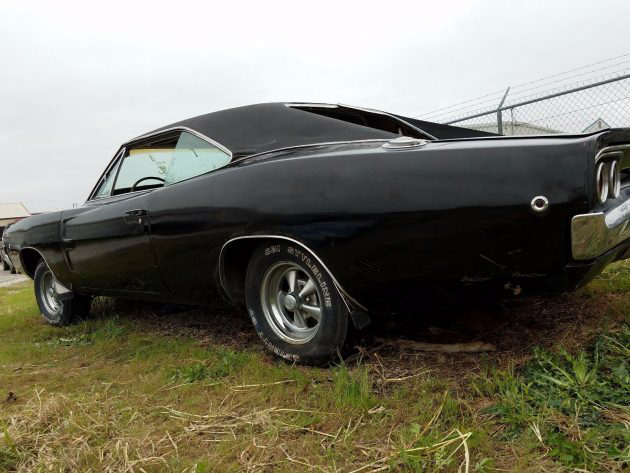 The seller has included a front clip from a 1969 Charger, as the car was wrecked in the front in the '80s. If it were me, I would find all '68 parts and put it back the way it should be instead of having a combination. What is most amazing about this car is the lack of rust. Though there is some bubbling on the driver's quarter, the seller states that many of the typical B-body rust-prone areas (rear frame rails, rockers, quarters) are solid. It was repainted one time in the black paint it is currently wearing. Even the vinyl top and the metal under it are said to be in decent shape. It's far from perfect, but as B-bodies go, this Charger is in excellent condition. Sheet metal repair is most of the money on these cars, and it sounds like this Charger needs very little. Would you put the 440 in it? Or restore it original?