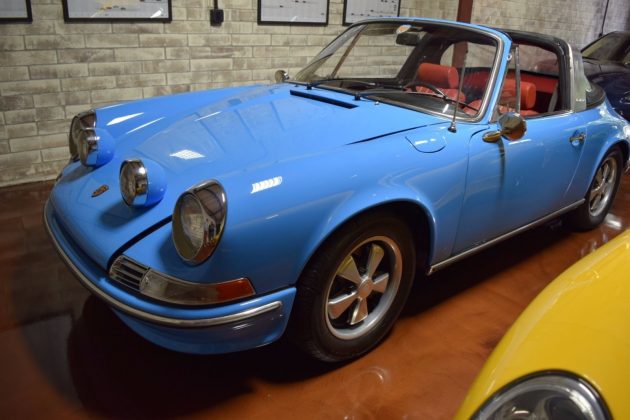 I'm not necessarily a Porsche fan, however I am a fan of impeccable survivors, and cars that are blue. This 1971 Porsche 911 is all three of those things, and I can't find anything about it I don't like. Originally purchased in Italy by an American Air Force Pilot, this car found its way stateside only to be sold to another Air Force pilot. That pilot drove the car sparingly, stored it indoors, and eventually sold it to a collector who kept it for the last 26 years. The seller states  that this is a very rare exterior color, having only seen two in his life and coming from a family that has collected Porsches for 30 years, I would say that makes it pretty uncommon. Find it here on eBay in Indiana with bidding at $45,745 and the reserve not met.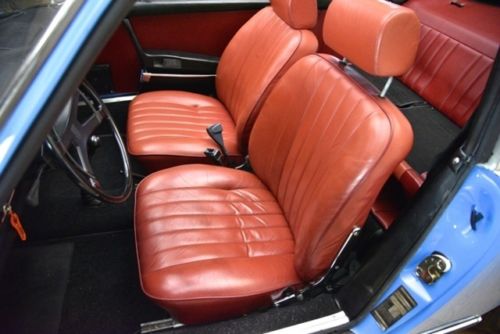 Perhaps my favorite aspect of this car is the beautiful red-orange interior. I could not think of a more perfect color to set off the unique blue paint, and having covered only 3,430 miles in its 46 years of existence the seats are in like-new condition. From the pictures, the entire interior of this Porsche appears to be in like-new condition and I find it hard to believe it has been driven any amount of miles!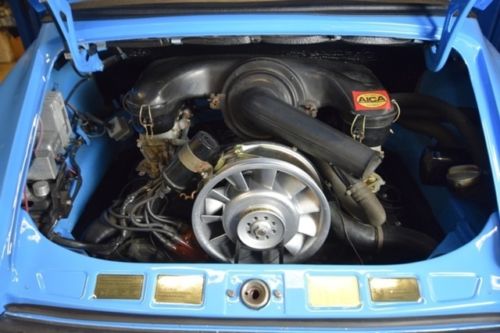 Behind the back seat is the 2.3 air-cooled Porsche flat six cylinder engine. This engine makes 140 horsepower, which may not seem like a lot but in a car like this it must surely feel like a lot. The seller is certainly educated on his Porsches, and can answer any questions a buyer may have, if they haven't already been answered in the largely detailed eBay listing. The seller states that the picture do not do the car justice, and I do not doubt that. From the photos, it looks like this car would show excellently in person.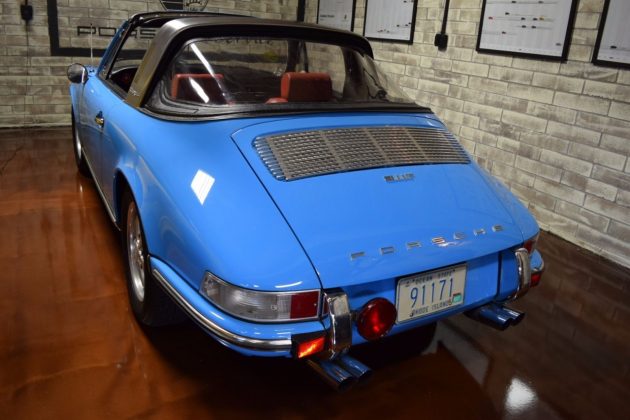 The clear tail light lenses are a sure sign that this is a grey-market Porsche, and although a red color would still look nice on this car, the Euro-spec tail lights add to the history of the car. I have never had a desire to own a Porsche, but this car makes me think I want one! With only 1,523 Targas of this vintage produced, this could be a wise investment for the well-educated discerning buyer who can restrain him/herself from driving this car daily! Would you buy it as a collectors item, show car, driver, or all three?