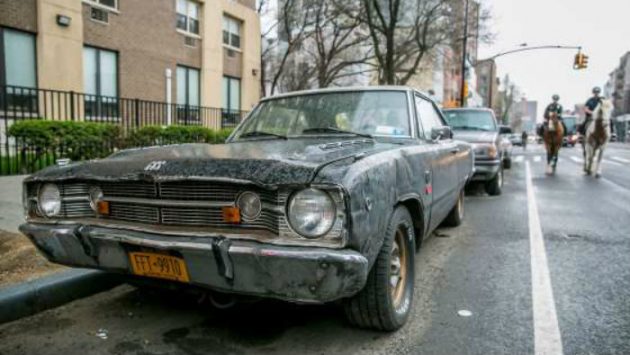 There's just something about old Chrysler products that gets me, and I don't know what it is. As a lifelong Mopar guy, there has always been something that drew me to them specifically. Maybe it is because all of the Mopars I have owned, no matter how old or abused, were still chugging along, much like this warrior of an A-Body that lives in Manhattan, New York. Many thanks to reader Michael for sending in this excellent example of a true daily driver. What is amazing about this Dart is that although she's a little rough around the edges, she's a survivor nonetheless. Find more photos and information about this 1968 Dodge Dart GTS here on MSN Autos, courtesy of Phillip Thomas of Hot Rod Network.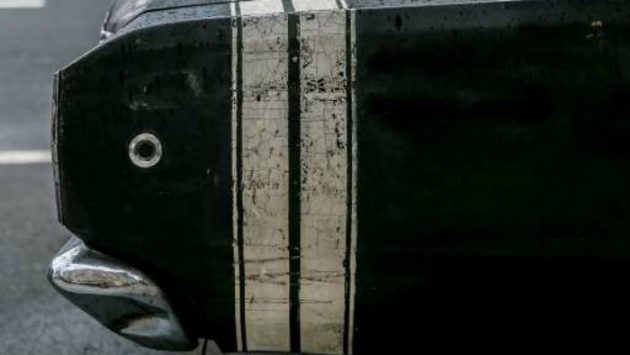 The circular side marker lights are very characteristic of 1968 Dodges, and the tail stripes scream "Mopar". Not only that, but the stripes are also indicative of it being a GTS, as stated in the original article. The boxy styling of late 1960s Chrysler products are unmatched in looks, at least in my opinion. This photo is a fantastic shot of the weathered (time-sweetened maybe?) exterior of this Dart.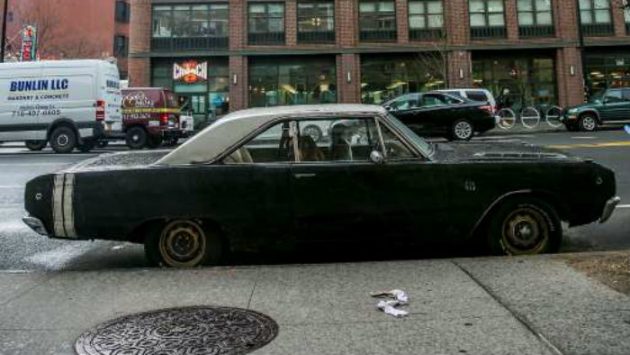 For being a car that has been driven and maintained for most of its life, especially in a place like New York, this Dodge is in remarkable condition since it has never been restored. The owner stated that it "took me 10 years to not restore it, but just to get it to where it would run," after he bought it for $500 in 1974. If the first picture of this car didn't do it for you, this picture will certainly put into perspective how out of place this car looks on a busy city street. That being said, in a way, she looks right at home!
This is what the engine bay of a car that has had a full life of rough service should look like, and in my experience, it is. The engine, a 340, has been rebuilt once and the car has been through four 727 transmissions. Although this car is remarkable in almost all aspects, what amazes me the most is this: this car has covered around 450,000 miles in its days of service, which is impressive for pretty much any car ever made, let alone an old Dart. This car is known as the "Manhattan GTS" and there are many photos of it online, as it is a well-known local car there. This car is doing exactly what it was meant to do, and I am a firm believer in daily driving every car I own. I would be torn between restoring this car or continuing as the present owner has. In a way, it deserves a restoration, but then again it has earned all of its wear. What do you think?