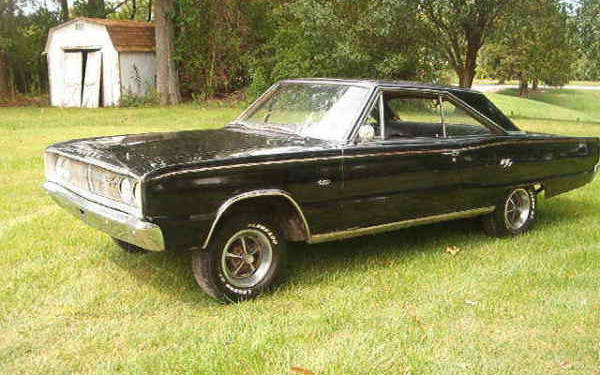 As you can probably guess from this picture, at a minimum this Coronet is missing its engine. Its also missing the transmission, driveshaft, rear gears, and the original rear end. However, this is an actual R/T that was originally a 440 4-speed Dana rear end car. It has been stored indoors since 1972, and subsequently has very minimal rust for a car that doesn't appear to have seen gentle use. Find it here on eBay in Missouri with bidding at $6,500 and no reserve!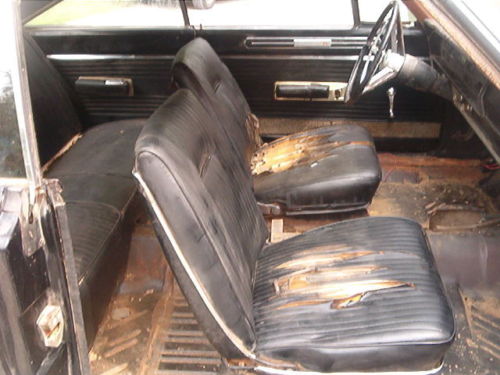 The seller speculates that this car was ordered to be fast and raced. The battery has been relocated to the trunk, which was likely done for racing purpose and not for aesthetics. The seller thinks that the reason the drivetrain is missing is because someone wanted to make it go faster, but never got there. Though the front seats are rough (really rough for being parked at 5 years old!), the interior is complete minus carpet and seat belts. The seat belts are included but not attached.  All of the glass is good other than the windshield. According to the seller, this was "1 of 1355 440 4 speeds made," which makes this a pretty uncommon car!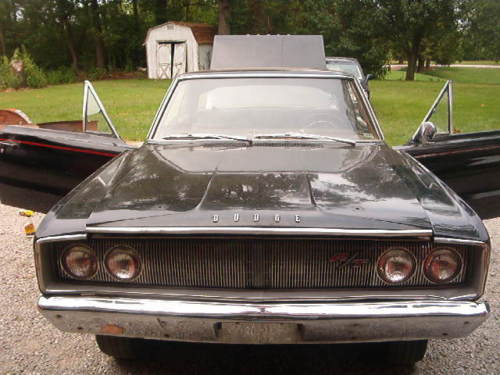 You're probably wondering where the 440 hood scoop is, and the truth is that there never was one on this car. It is in all original paint, hood included. This hood has been drilled for hood pins, but never for a hood scoop and the fender tag indicates a special order which the seller believes to be a hood scoop delete. Though it would be a cool sleeper without the hood scoop, a hood scoop is included with the sale should the new owner want it to look like a 440 powered Coronet R/T.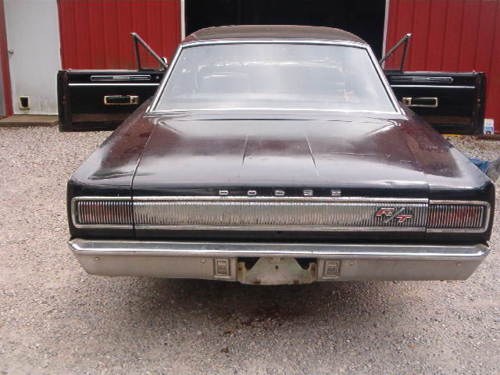 Although this Coronet is missing its engine, transmission, driveshaft, console, 4-speed pedals, and gas tank and has had the original Dana rear axle replaced with an 8 3/4, it is a solid body attached to a unique fender tag. If restored back to nearly original, this would be a really cool vehicle and it is likely that the new owner would get much of their money back out of such a restoration should they decide to sell. It isn't rust-free, but it is as close as it gets for a 1967 Coronet that saw no special treatment. In fact, I'm pretty sure this car saw rougher service than most. Regardless, this is something of a blank slate ready for new life. What would you do with it?