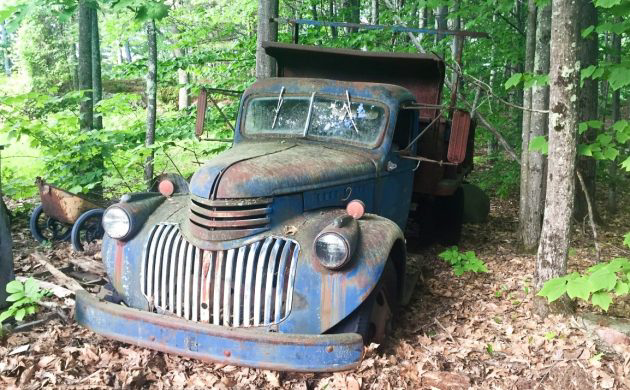 When Gary F found this Chevy truck on a farm in central Maine, he just had to have it. Given how solid the cab is and how complete the truck is overall he figured he would get around to fixing it up. Unfortunately, with two other restorations currently underway, he has come to realize he isn't going to get to this one any time soon. Rather than let it sit, he'd rather see it go to a good home with a fellow Barn Finds Reader! So, if you'd love to give this Chevy a new home, you can find it in Southwest Harbor, Maine with a $2,500 asking price. You can make him an offer via the form below.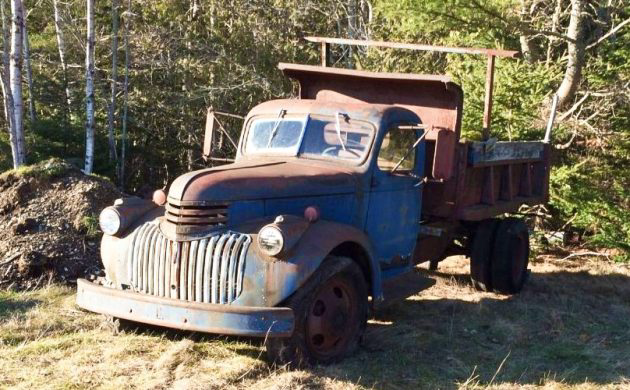 This truck has been parked for the past 15 years, so it's going to need a lot of work before it will be ready to go back to work. Thankfully, these are about as basic as it gets. Chevrolet's straight-six engines are quite durable and easy to work on. Gary hasn't attempted to start the motor, but the previous owner claimed the truck drove to where they parked it. Hopefully, that means the engine at least turns over freely, but expect to do some work under the hood.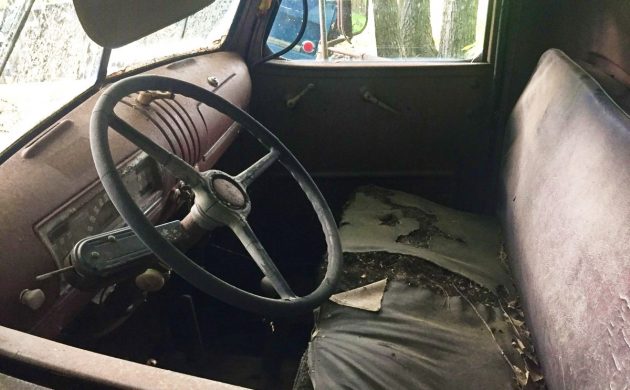 The interior also is going to need work, but it looks to be complete. While a closer inspection will be needed to determine exactly what all it's going to need, it looks like with nothing more than some new seat coverings, the interior could be used as-is.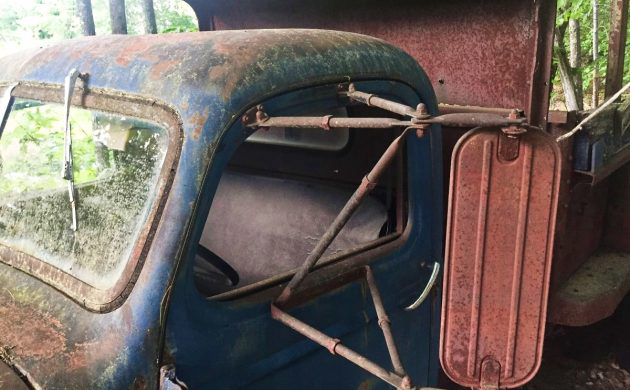 Gary notes that there is some rust in the usual problem areas, such as where the fenders meet the running boards, but that overall it is in really solid shape. It really does look like a great starting point for a project. The hard decision will be which direction to take it. If you are into rat rods, it definitely has the right look to be a good candidate for a custom build. And it looks to be solid enough to also be a good restoration project. It will really come down to the next owner's tastes and who much money they are willing to invest into it.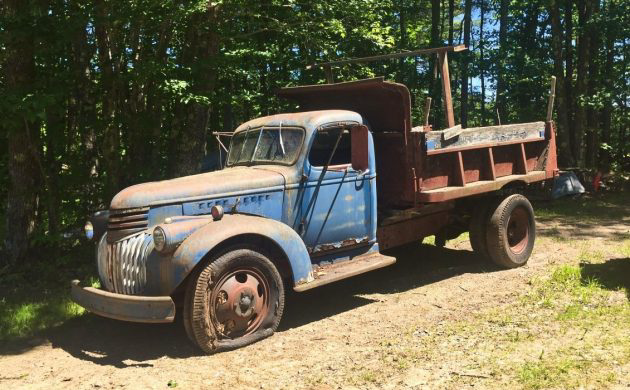 whichever route you take with this truck, it would be an interesting project to take on. I'm sure this rig could tell all kinds of stories from life on the farm, so hopefully, someone will save it and get it back on the road. While there's plenty of work to be done here, the biggest issue will be getting a title, as it is missing. Depending on where you live, that might not actually be a problem. And if the original owner is still around, they could likely transfer the title to you without much headache.
Asking Price: $2,500
Location: Southwest Harbor, Maine
Title Status: Missing
List your car here on Barn Finds for only $50!
Have something to sell? List it here on Barn Finds!