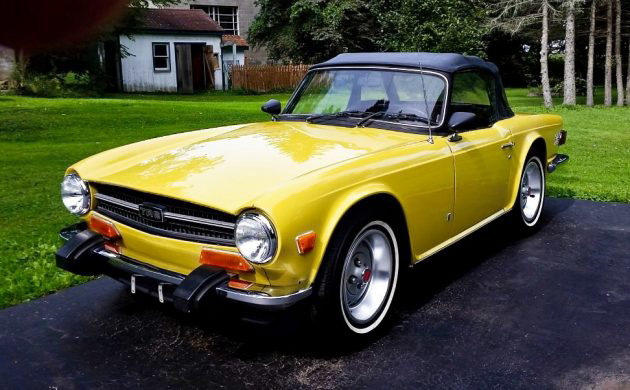 You never know how or when a great classic car will end up in your care. For reader Kevin N, this beautiful Triumph came into his ownership purely by chance. It had spent most of its life in storage in Texas. When the previous owner decided to part ways with it, a buyer was found for it in Richmondville, New York. After making the journey, the buyer backed out of the deal. That's where Kevin enters the picture. He was offered the chance to buy it, as the seller didn't want to pay to ship it all the way back to Texas. It wasn't running at the time, so Kevin got to work and before long it was back on the road. He's enjoyed it for the past few years, but he's not as limber as he used to be, so he's decided to let this highly original TR6 go to a new home! If you'd love to have it, you can find it Richmondville, NY for $14,000 or best offer and you can contact Kevin via the form below.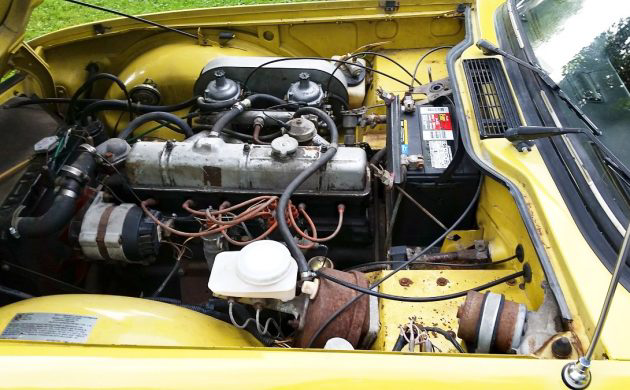 Getting this TR6 running didn't take much work. It has covered just 75k miles, so the engine was in good condition. The fuel system had the worst from sitting, so Kevin replaced the fuel pump and gas tank. With that taken care of and a new battery installed, the 2.5 liter inline-six fired right up and runs great. This engine is good for about 105 horsepower, which is plenty of power to be fun. Making it safe for the street required installing new tires and once that was done, Kevin hit the road.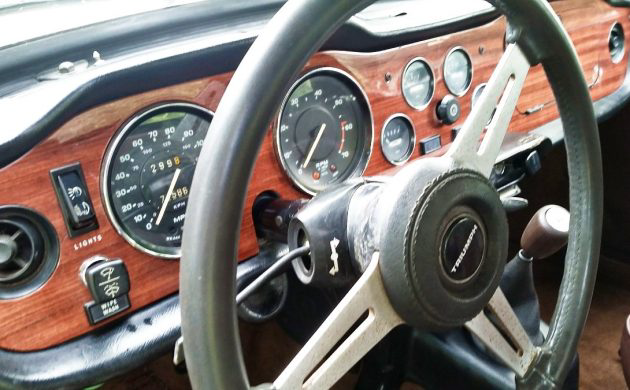 The TR6 was one of Triumph's best selling TRs and for good reason. It combined great looks, decent performance, and a comfortable interior. Of course, comfort is subjective to each individual, but compared to a Spitfire the TR6's interior is quite spacious. This one is in good shape and Kevin believes it is completely original inside and out. I don't see any of the usual signs of restoration, bodywork or paintwork. It really does look to be all original.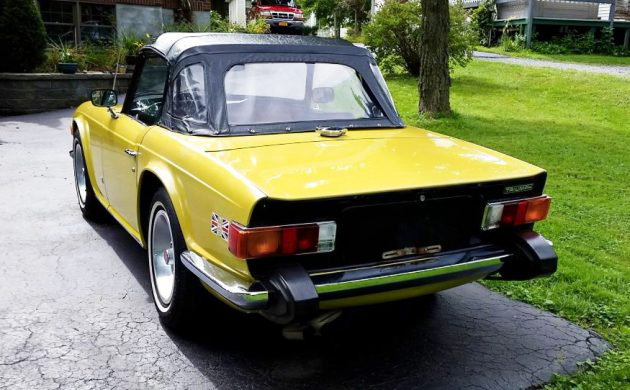 This is one great looking Triumph and would be a pleasure to own. While there are lots of TR6s out there, you rarely find original examples in this nice of condition. And while I personally prefer these in green or red, this one actually looks really good in yellow! So, if you'd love to hit the streets in this TR6, be sure to give it a closer look and make Kevin an offer.
Asking Price: $14,000 – Negotiable
Location: Richmondville, NY
Mileage: 75,000
Title Status: Clean
VIN: CF24121U
List your car here on Barn Finds for only $50!