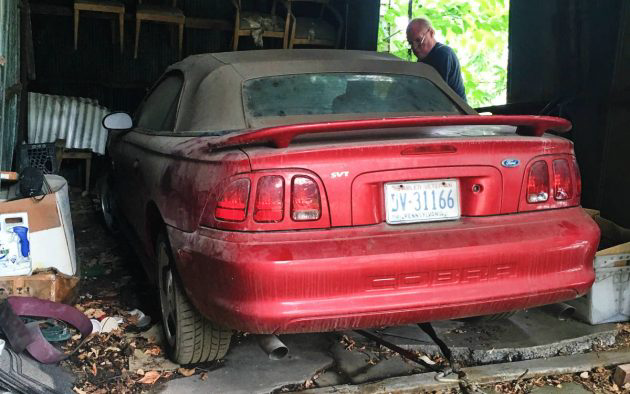 Seller Description: This 1996 Cobra Convertible was pulled from a garage in Pittsburgh where it sat since 2003. It has just 4,200 original miles! Car is mechanically sound now and has been detailed. It has a few minor blemishes from the garage it was in. It still even has its original tires. Runs and drives great.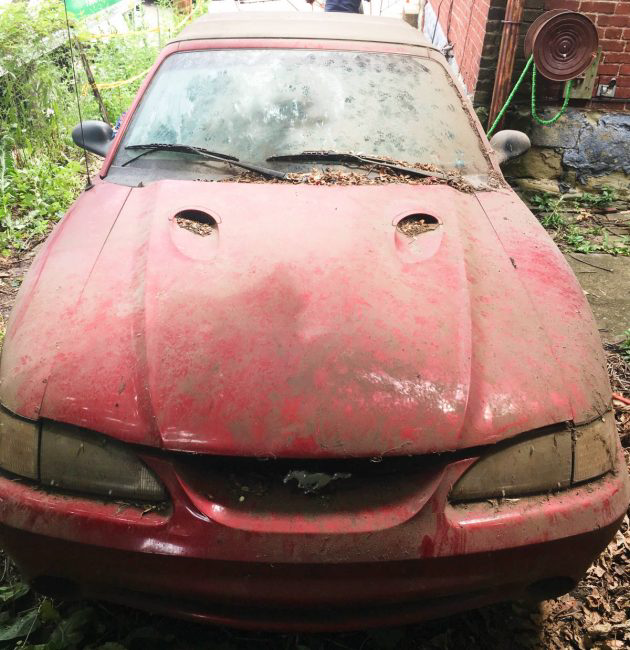 I know this is a little newer that what we typically feature, but this Cobra is quite the incredible find! The hand assembled 4.6 liter V8 churned out an impressive 305 horsepower and 300 foot pounds of torque. I know by today's standards, that really isn't all that impressive, but in 1996 that was near super car levels of power! Then add in the fact that it's a convertible with just 4,600 miles and you have something worthy of collections. They only built 962 of these convertibles in Laser Red and I doubt there are many with this low of mileage left.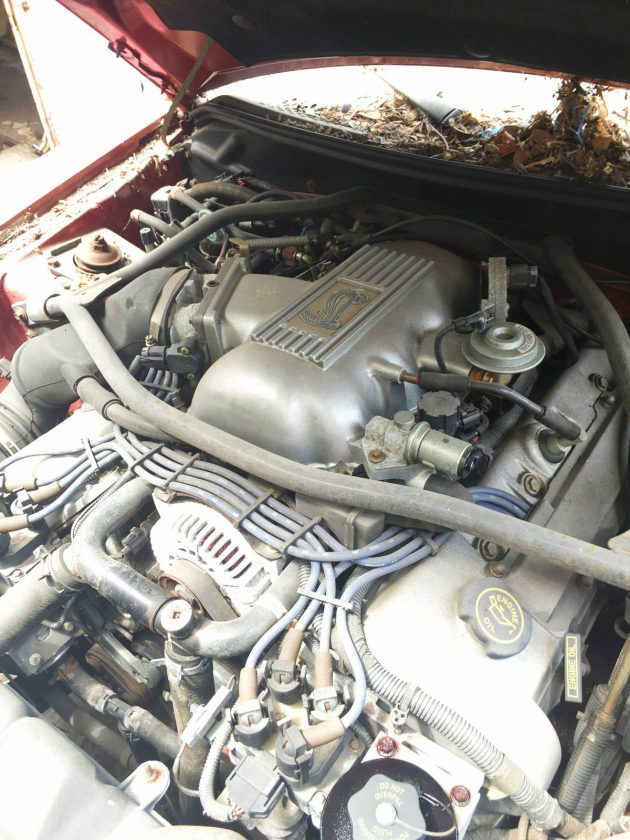 After finding it, Pete cleaned it up and got the engine running again. He runs a shop in Pittsburgh, Pennsylvania called Iron City Garage, so he knew what he was doing when getting the engine going again. It's said to run great now and has to be an absolute blast to drive!
I'm amazed at how well the interior cleaned up. I guess it should look nice when you consider how few a miles it has covered! It still confuses me why you would buy a car like this only to park it and forget about it. I've driven a later SVT and it was an incredibly fun car to drive, so I would have a hard time seeing this in the garage/barn/shed everyday and not want to climb in it and go for a spin!
$27k might seem like a lot of money for a '90s Mustang, but Hagerty values a #1 at $28,000 and that's not taking into account for mileage or originality. With a little more cosmetic work, I think you could have this car to #1 level, while also having one of the lowest, if not the lowest, mileage 1996 SVT Cobras around! If you'd like to make Pete an offer, set a time to come inspect it or have a question about it, be sure to message him via the form below! Our thanks to Pete for listing his low mileage Cobra with us and we hope we can find a good home for it. If you have a super low mileage survivor parked in your garage that needs a new home, please consider listing it here on Barn Finds!
Asking Price: $27,000
Location: Pittsburgh, Pennsylvania
Mileage: 4,200
Title Status: Clean