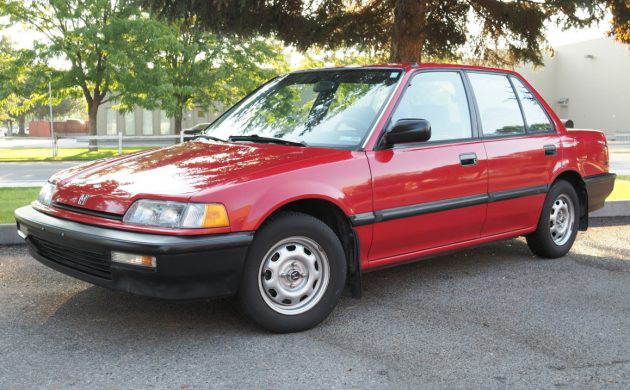 Update: It has sold to a Honda enthusiast who is going to care for it. Thanks!
We have a new website in the works, so I've decided to sell a few of my cars to help finance the project. This first one was picked up as a commuter. It's not a special model, but it's condition and mileage make it very special indeed! I mean, when was the last time you saw a 27-year-old Honda with less than 200k on the odometer? Most of these cars were driven to death long ago. I figured this car could be maintained and driven on the cheap for a decade or two. Hopefully, it will provide that for one of our readers. It's located in Boise, Idaho and I'm asking $4,000 $3,000.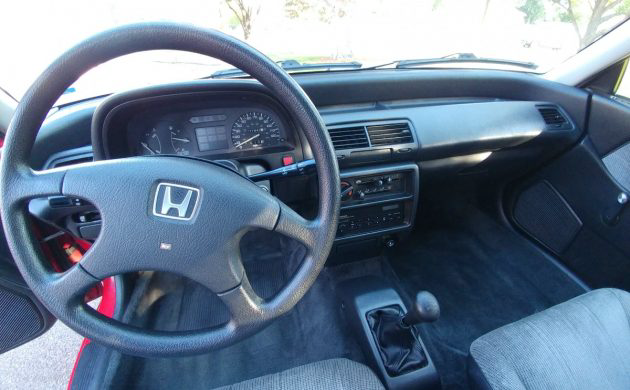 The DX was the base model sedan and it offered few creature comforts. That's perfect though if you would rather not mess with faulty switches or leaky pumps. There's is a radio, but that's about it. New cars are so busy inside so it's a big change when you sit inside this thing. Everything is so simple and I like it! The manual steering and five-speed transmission actually make driving fun too. There isn't air conditioning, but we made a trip to the junkyard and found multiple cars with the whole setup so it shouldn't be too expensive or hard to add it.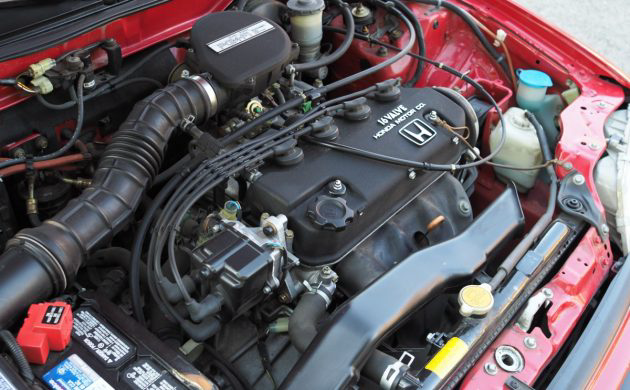 What a little gem of an engine! This was meant to be an affordable econocar but look at all the attention to detail. Instead of just spray painting the valve cover, Honda went to the trouble of powder coating it and polishing the letters so it would look nice. I believe this is the kind of thing that made Honda stand out. They were economical, but high quality. There isn't a lot to say about this car's condition. Everything works as it should and all the finishes are in good shape. One speaker crackles a little, but that's just nitpicking.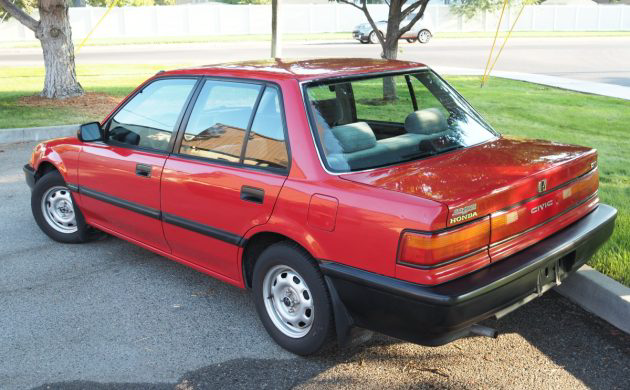 The trunk is clean and the fold-down rear seat adds some hauling capacity. A compact and a full-size spare go with the car. There isn't any rust and the paint is original and shiny. If you are in the market for a bulletproof commuter, I don't really know how you could go wrong with this one. The title is clear and some of the paperwork for recent work done is included. Click here to view an extensive photo gallery and here to email me directly with any questions. Thanks!
Price: $4,000
Location: Boise, Idaho
Mileage: 77,842
Title Status: Clean
VIN: JHMED3547MS007088 (CarFax Report)