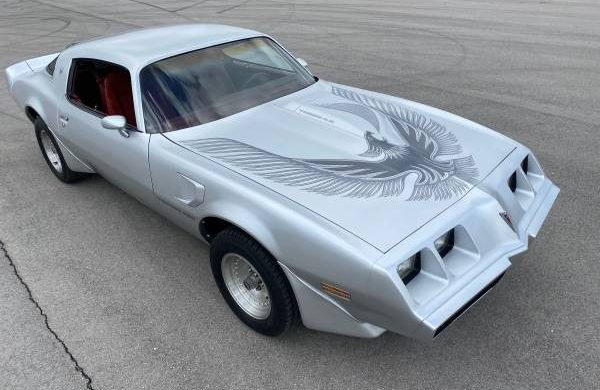 The 400 cubic inch Pontiac V8 was gone but the engineers at PMD were still trying to produce excitement. In the last two years of production for the second generation Trans Am, Pontiac offered a turbocharged V8 based on their 301 cubic inch engine. This 1980 Pontiac Turbo Trans Am is painted in a beautiful silver and is listed for sale here on Craigslist. The seller is asking $15,000 and the Trans Am can be picked up in the Chicago, Illinois area. The car is listed as a numbers matching engine that runs and drives great.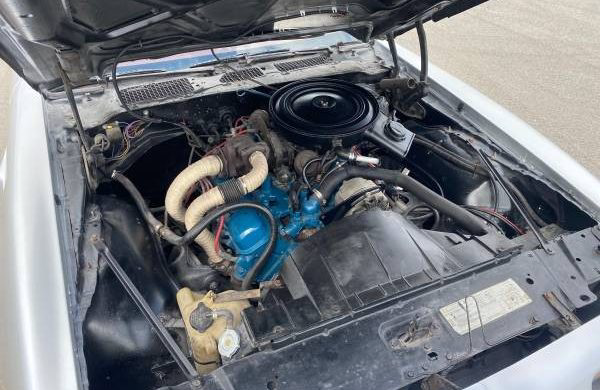 Pontiac rated the turbocharged 301 cubic inch V8 engine at 210 horsepower and 315 lb ft of torque in 1980. Subsequent dyno tests indicate that this was optimistic and it is possible that the boost was turned down on production cars. The cars were supposed to have 7 psi of boost. I had a friend with an early 1980 Turbo Trans Am and he figured out how to adjust the boost but got a little aggressive. Even though the crank and block were modified to handle the increased boost, he blew up his engine. Today, TTA Performance builds parts including water injection for these cars so that they can safely build up to 15 psi of boost.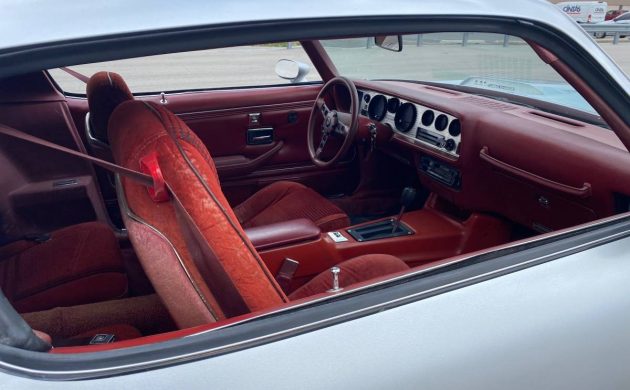 The red interior on this car is the upscale deluxe interior and the seats are covered in hobnail cloth. Both the driver and passenger bucket seats look to be worn but are fine for a driver. The dash, which usually cracks, looks solid as does the console. The carpet and some of the plastic look a little faded in places. The seller states that the car was originally from California and has been kept in a heated garage for the last 15 years. The hood bulge appears to have the optional turbo lights which became standard in 1981.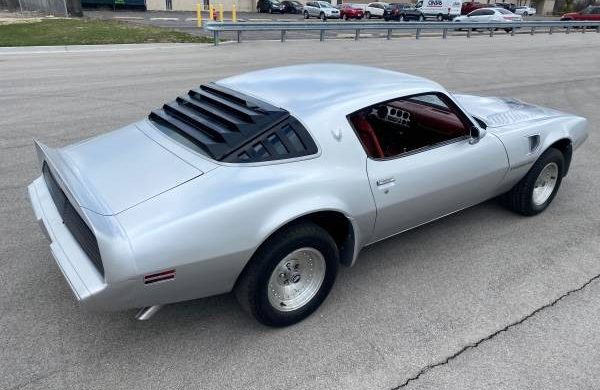 The Turbo Trans Am is sporting aftermarket wheels, black wall tires and and aftermarket exhaust system. The paint looks really good in the pictures. If you were in high school in the early 1980's, this car will bring back a lot of memories. Maybe you should call up the seller and make a deal.