Every type of car has its niche, and enormous '70s American sedans are no exception. Big, squishy American luxury sedans make for some of the best cruising vehicles if you're looking to go out with a group of your friends! This 1973 Ford LTD is no exception, and in fantastic original shape it could be a great deal for someone. Although it has some minor wear and tear, this LTD is wearing its original paint, interior, and fully functional A/C. What more could you ask for in a simple vintage cruiser? Though some car enthusiasts may scoff at such a vehicle, this car will undoubtedly turn heads at most cruise-ins as well as your local diner's parking lot. Find it here on eBay in Kentucky with bidding at $.99 and reserve not met.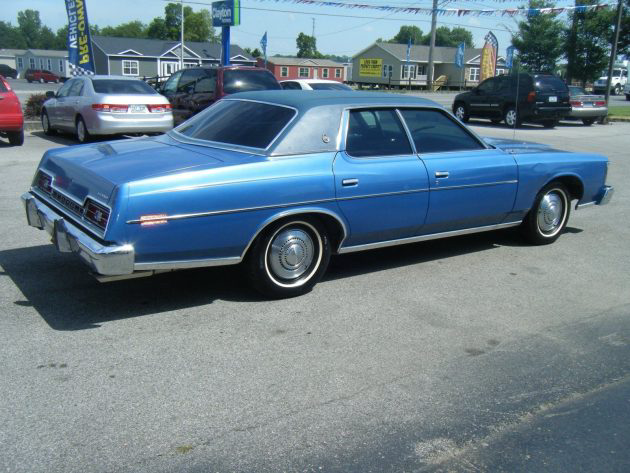 I cannot help myself when it comes to blue on blue cars, because that will forever be my favorite  color combination on cars of the '60s and '70s. Although this LTD isn't a muscle car, it is in excellent original condition with only a few minor imperfections and dents. This car is in perfect driver condition, where its nice enough to enjoy but not nice enough to have to worry about driving it. It has no rust, no leaks, and is touted to be a "Great Affordable Cruise In Car," and I have to agree. With a believed to be actual 43,200 miles this car looks to have been maintained and cared for. The exterior trim appears present and intact, and the only damage visible is a couple of dents on the passenger fender. Redesigned from the 1972 year model, the 1973 LTD wears safety equipment well.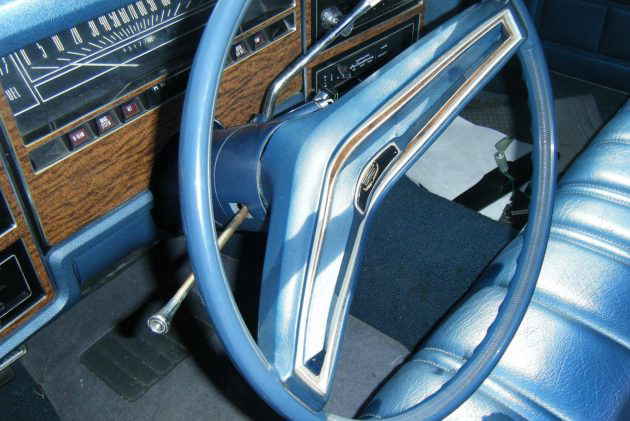 Though the ad includes only close-up interior shots, it is enough to see that the interior is in excellent shape. The door panels are nice, and the seats are nearly perfect save for a small tear in the driver's side seat-back along a seam. This Ford will easily seat six passengers including the driver, and has a whole lot of style and character! Even if square sedans of the seventies aren't your thing, this car is in good shape. This wouldn't ever be a car I went out of my way to find, but if I came across it while shopping I would certainly be interested. It isn't 1989 anymore, so unfortunately this boat can't be had for $500, but I suspect that it can be had for a reasonable cost.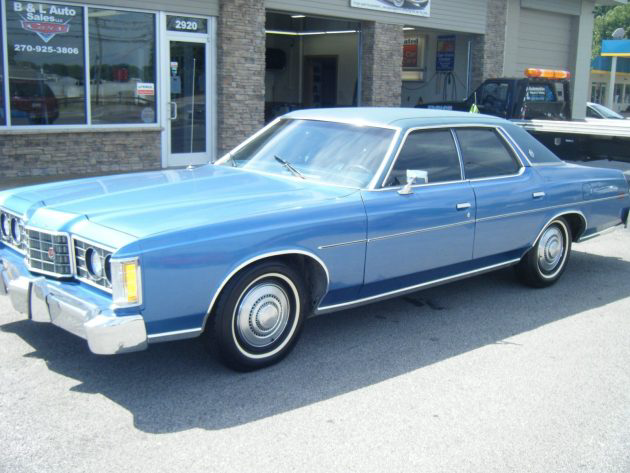 More than likely, this car will be sold to a collector, enthusiast, or a younger person looking to get into the vintage car hobby. Whomever it goes to, it will likely go for a very reasonable price. While many of these were excellent demolition derby fodder, this car has escaped such a fate thus far and will likely continue to do so. Equipped with a Ford 351 V8, Crusie-O-Matic transmission, and fresh dual exhaust, this car is ready to roll. Fix the dent, sew the seat, or do nothing, and have yourself a clean original cruiser!