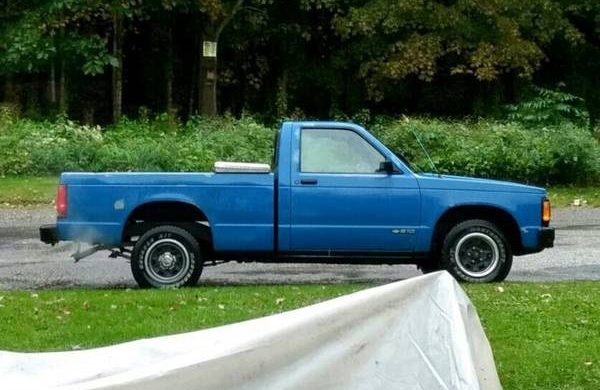 This little S-10 can be found here on Craigslist right down the road from me in Hoosick Falls, New York. Goodness, it's a heart breaker. Four-cylinder Iron Duke, manual transmission, rear-wheel drive, 110,000 miles, nice and square–this one ticked most of my boxes, and at $500 it seems like a steal.
Why doesn't anyone make a good basic truck like this one anymore? It is just what just what I and many of my Gen X friends are looking for, and we'd be happy to pay $20k for a new one. I had my phone in my hand by the second picture, but dropped it back on my desk upon reaching picture #4. I'm absolutely certain that I'm not the only one to emit an audible sigh when getting there.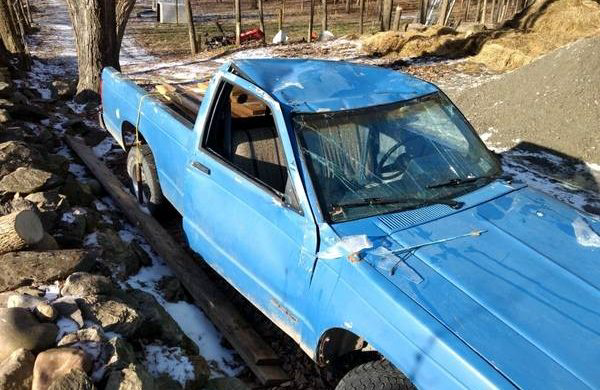 Ahh, what was and what will probably never be again. May we all bow our heads for a moment in silent prayer for this, our dearly departed S-10 friend. This above-average condition S-10 was the victim of a rollover. There may be $500 worth of good parts in there, but parts aren't what I want. It's a shame, really–the seller had recently redone the exhaust, replaced the grill and the driver's side front fender, refreshed the brakes, and done some minor engine work. Looks to me like it was a great daily driver until rolling over onto a large pile of rocks. Now, not so much.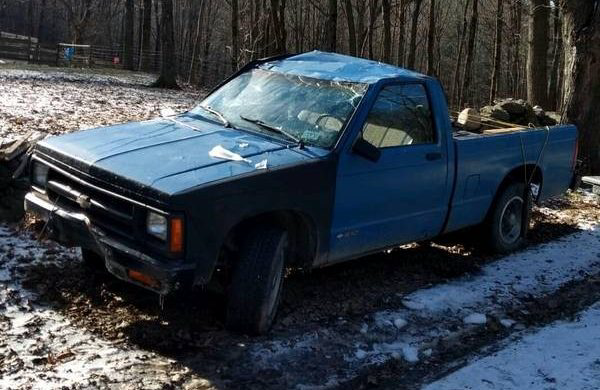 According to the seller, the S-10 still runs and drives fine, but the windshield is broken and the cab is "slightly" crunched. I guess we can quibble over the definition of slightly. Personally, I might call this "more than slightly" crunched. I don't think that passenger side door is ever going to fit in there properly again. Still, if you need some parts, the seller is willing to negotiate. Give him a call and drive it home today!
Have something to sell? List it here on Barn Finds!