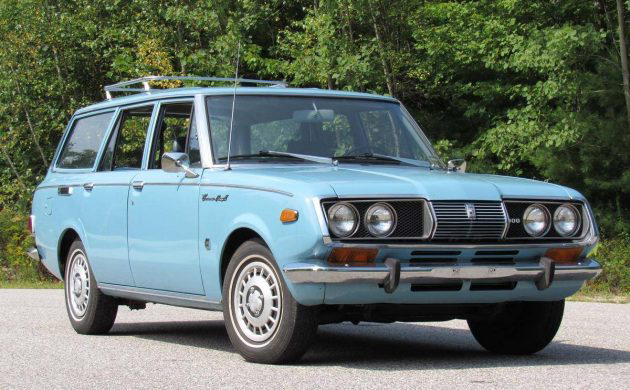 By 1971, Americans were taking the offerings of Toyota pretty seriously due to a growing reputation for quality and reliability. "Made in Japan" became synonymous with low price and durability, especially in cars. This 1971 Toyota Corona Mk II station wagon showing less than 17,000 miles on the clock could be your time machine back to the Nixon administration and it's for sale on Hemmings Motor News in Arundel, Maine for $14,995.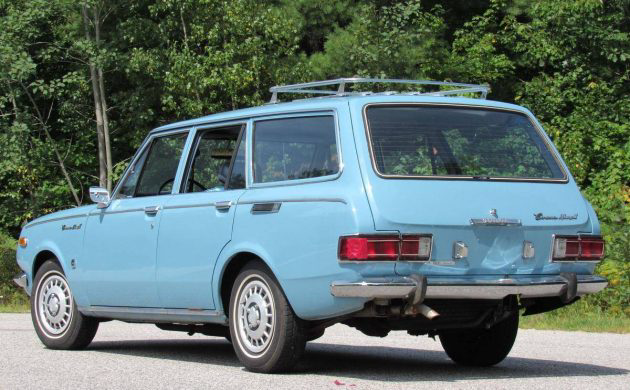 Early Toyotas were far from well-suited for American highways. The original Toyopet Crowns sold on the west coast suffered from overheating and for a small car, it was more expensive than similarly-sized cars coming in from Europe. Japanese automakers are nothing if not perseverant, and Toyota learned their lessons and kept trying, bringing out ever better sedans and trucks for the US market.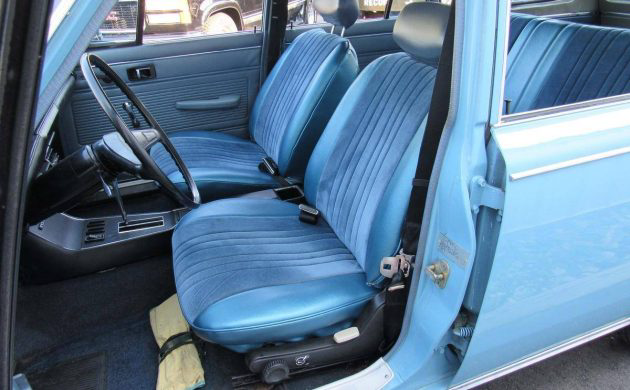 This amazing survivor is said by the seller to have had only two owners from new and was originally sold in Pennsylvania to gentleman who passed away a few years later. His family then put the car away in storage for over thirty years before they sold it on to a Toyota dealer who wanted it for display purposes. The dealer stripped and repainted the body as well as reupholstered the seats. The current seller acquired it from the Toyota dealer several years ago.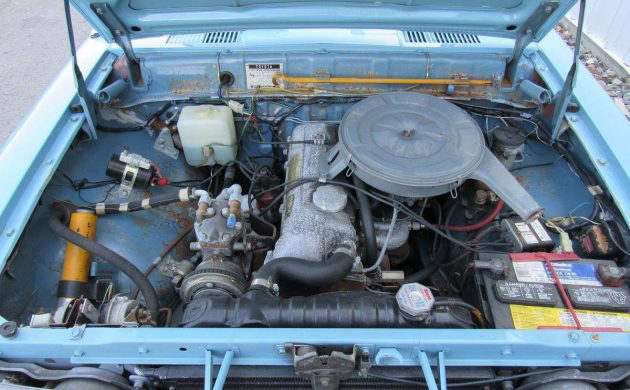 The wagon is powered by Toyota's 8R-C four cylinder overhead cam engine and cog-swapping duties are left up to an automatic transmission. Cranking out almost 100 hp from less than 2000cc displacement was fairly respectable back in the day, and the rear wheel drive setup was more in line with the expectations of buyers used to Detroit iron. The seller says that the car runs "very smoothly."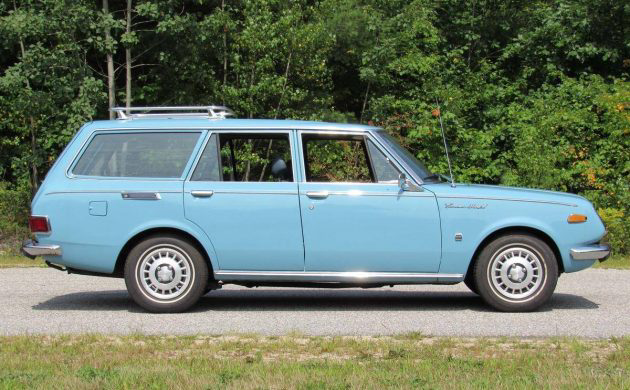 The paint looks incredible in the photos and the chrome and bright plastic trim seem to shine nicely. The period roof rack is a nice touch as are the skinny white wall tires. I doubt that the wheel coves are original to the car but they seem to suit it just fine. The shots of the undercarriage show a reasonably clean presentation, too.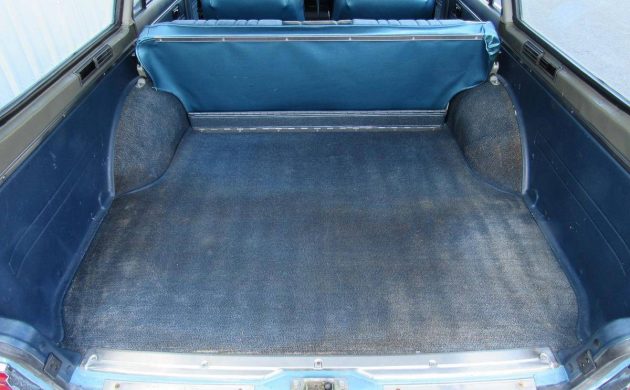 The interior is a time capsule with the extra touches Toyota added in the name of luxury. The barely-noticeable filigree flourishes on the steering wheel and dash trim were part of the small "surprise and delight" touches Japanese car makers added at the time. The seat trim is not as the car left the factory since the original upholstery was vinyl trim with a cheesy brocade fabric center, but kudos to the dealer for choosing something tasteful to replace it. Fifteen thousand bucks isn't exactly cheap, but find another one in this condition. And if you do buy it, what do you do: drive it and enjoy it or pack it away for the future?