David Hasselhoff? Check. George Barris? Check. Tribute to popular essential 1980s TV show? Double check. If you've ever wanted to own an '82 Trans Am, talk to KITT, drive a super cool TV car, or drive around pretending to be David Hasselhoff, this is definitely the car for you!  Equipped with all the Knight Rider bells and whistles, this Pontiac is ready to roll. With bidding at $26,101 and three and a half hours left to bid as I write this, KITT can be found here on eBay.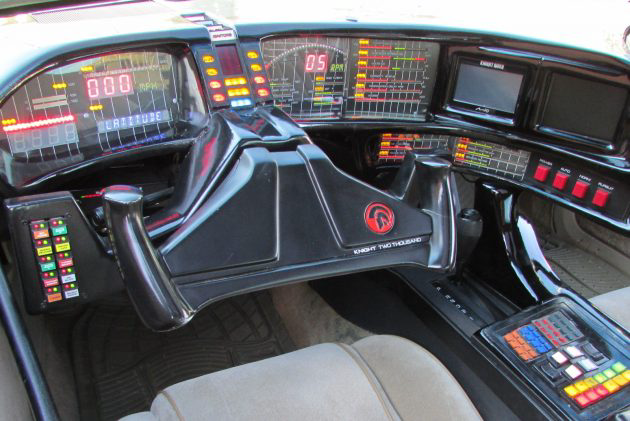 It doesn't get much more '80s than this! Buttons on the dashboard were  all the rage in American cars back then, and the styling of KITT's dashboard shows it. Equipped with an airplane-style wheel, this driver's seat just screams cockpit. As a kid, I had a Knight Rider tricycle, and this interior brings memories of imagining I was blasting down the highway in KITT. This is a gauge cluster that let's you know more than you need to know, before you need to know it, and I love it! I would almost buy this car for the sole purpose of pushing all of the buttons.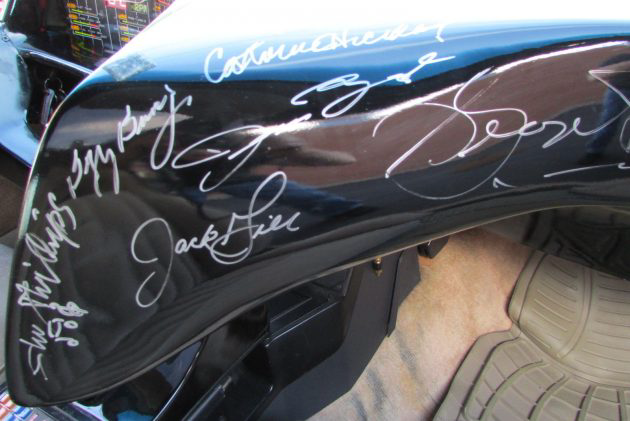 The ad mentions that the car's passenger side dash has been signed by George Barris, Glen Larson, Michael Scheffe, Justin Bruening, James Winburn, Rebecca Holden, Catherine Hickland, Buzz Bundy, Jack Gill, Ann Turkell, Ron Martinez, Don Peak, Paul Campbell, Deanna Russo, Stu Phillips, and Dennis Braid. The seller also states that this car was "used/driven by David Hasselhoff for Knight Rider Festival, LA Music Video" filmed at the Hasselhoff Home. The seller does not mention this being an original KITT from the TV series, so one can assume it is a tribute.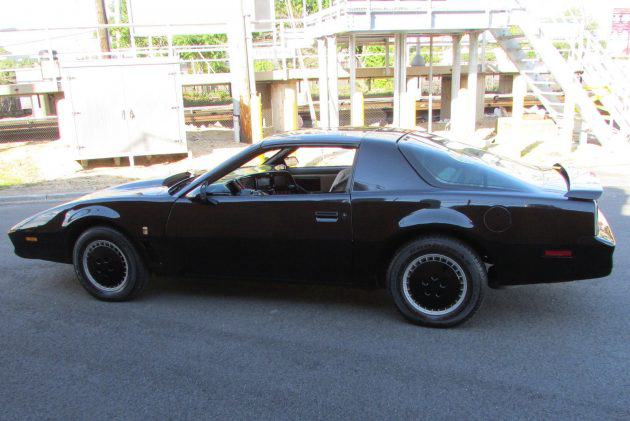 This KITT looks like it would show very well, and could be worth a fair amount to the right buyer. The paint appears nice, and the seller claims the car "runs and drives like new."  Though I am no expert, this car appears to be nicely put together and accurately recreates KITT. If I bought this car, there is no doubt in my mind that I would drive it every chance I got!