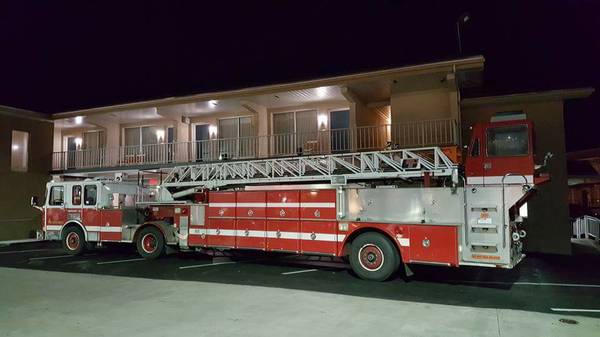 Fire trucks can be found for sale on any given day and usually for less than one might expect. If you want to buy a fire truck, you can probably find one. All you need to know is what era you want one from! While there is always a good variety available, when was the last time you saw a 106 foot ladder truck for sale? This is the largest fire truck I've ever personally come across, but then again I wasn't looking. Reader LAB3 is responsible for sending this one in, and I'm certainly not disappointed! I'm no firetruck expert, but what I do know is that whoever buys this is going to need a huge garage! Find it here on Craigslist in Michigan with a price of $18,000 or best offer and 39,500 miles.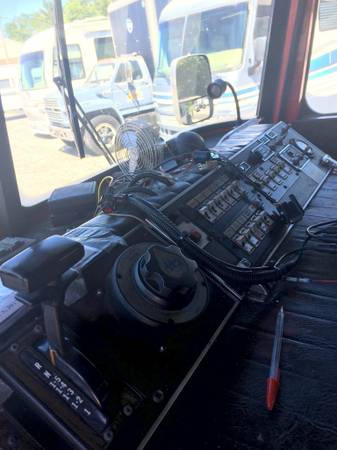 Fire truck? More like spaceship! I'm sure many readers will know what the controls shown here do, but I can only identify the use of one device and that is the gear shift. I imagine piloting something like this to be stressful and requires a serious amount of skill. While surely all of these controls aren't intended to be used simultaneously, I can't help be feel overwhelmed just looking at it! One would have to have an excellent working knowledge of this truck to operate it safely and properly. Unfortunately, the siren is missing.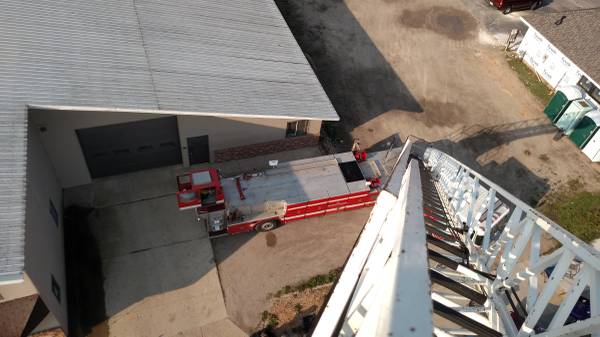 Yikes! I'm not necessarily scared of heights, but this shot gives me more respect for the firefighters that have to climb this ladder in the line of duty. The truck looks like a toy from here! This firetruck is a retired unit from Baltimore Country Fire Department. The seller states that it runs and works properly. From the ad, "Detroit Diesel 8v92 motor with under 39500 miles with a 5 speed Allison transmission. Air brakes. Ladder was certified until March 2017. Tires are all near new, 6 new batteries. It also has a 12KW Olan diesel generator mounted on board."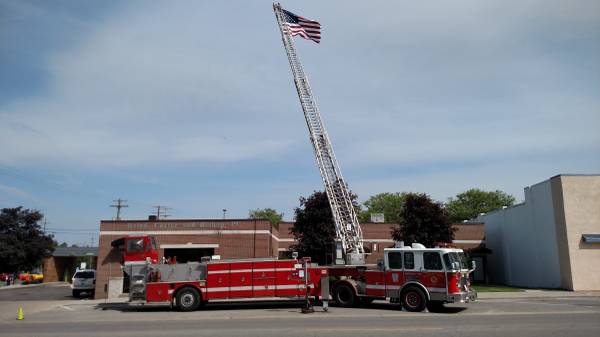 As if we needed context for the size of this Spartan, this photo certainly gives it! This would be a great display piece for a business, though the seller states that it could be put back into fire service. The seller also suggests other uses for it, "tree service, roofing service, home exterior decorating, billboard service, or anything else that requires you to get up high in the air." Imagine your roofers showing up in this! It is also important to note that this truck weighs a whopping approximate 41,000 pounds. If you have the need for a fire truck or like being really high up in the air, then this is the vehicle for you!
Have something to sell? List it here on Barn Finds!