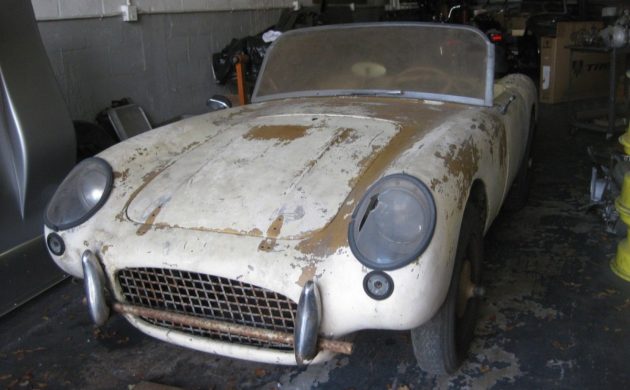 At a time in England when "men in sheds" produced a number of now-obscure cars, Berkeley gained a reputation for building fun-to-drive sports cars at budget-friendly prices. You have a chance to own one of these buzzy little cars with this one being auctioned here on eBay in Hollywood, Florida with a current bid of just over $2,000 and there is no reserve.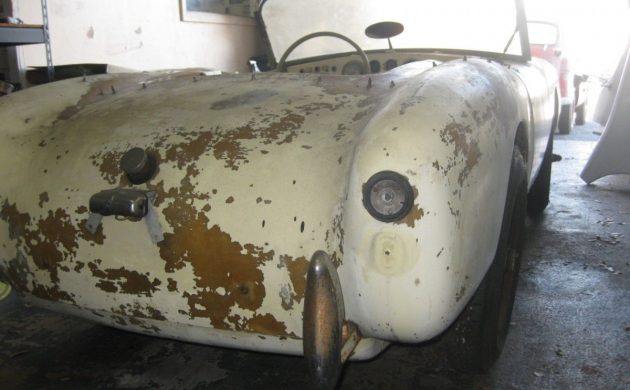 Berkeley cars came about when Lawrence Bond designed a fiberglass sports car that would be competitive in racing in the popular 750cc class, but comfortable enough to drive every day. Bond partnered with Berkeley Coachworks who built caravans (travel trailers to us Americans) and had a great deal of experience in molding fiberglass. Production of Berkeley-badged cars began in 1956, but by 1960 the party was over and the firm went bankrupt.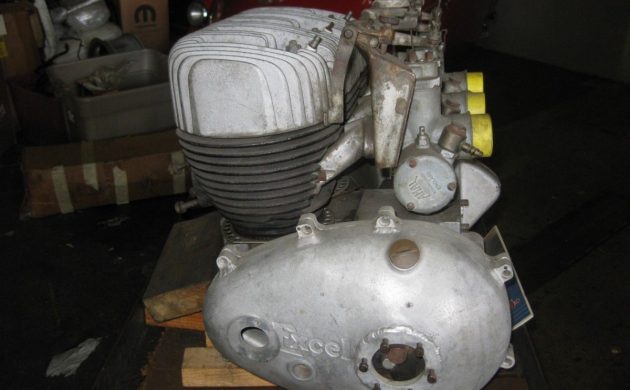 The car being auctioned is one of around six hundred of this series built by the Biggleswade, UK firm. The seller says that it is a project, with its engine and transmission removed. It is said to be a numbers-matching engine and body combination and there are photos provided to back up this claim. Power is provided by a three-cylinder, triple carburetor Excelsior motorcycle engine of 492cc displacement. It is front wheel drive and a four-speed transmission handles gear swapping duties.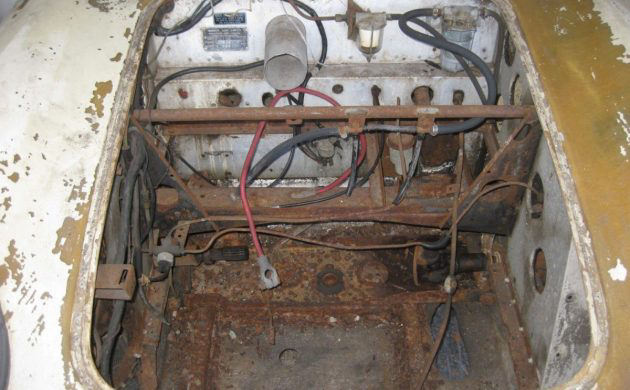 The seller says that the bodywork exhibits no major cracks so restoration of the body should be reasonably simple. He has very helpfully provided extensive photos of the body and steel subframes and they appear to support that claim. What little chrome is on the car looks as though it might polish up nicely. There are plenty of parts that are unique to the car and help could come from the UK-based Berkeley Enthusiasts Club.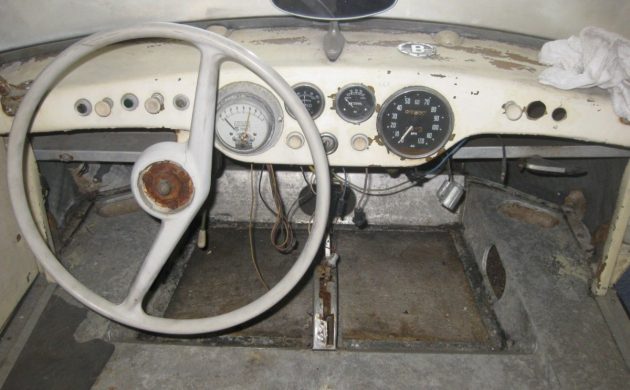 We do not have any photos of the interior furniture, side curtains or top, so a bidder would be wise to ask if the pieces are with the car. The dashboard has gauges made by AC, which is unusual for a 1950s British car since Smiths was the dominant instrument maker in the UK at the time. The tachometer is most likely not what the factory installed since it looks like it is an industrial unit. The floor shifter is out of the car but the gate shows the notches for a sequential-type gearbox.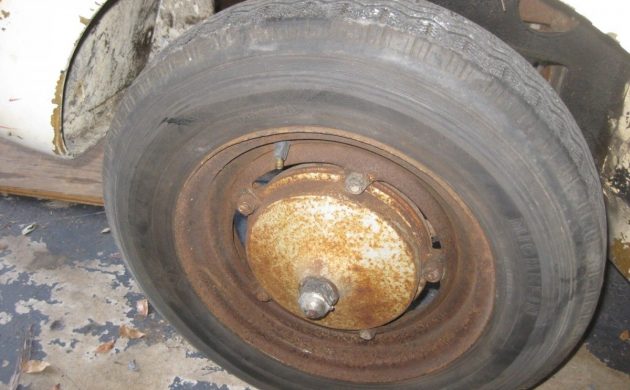 In all, this little sportster has a lot going for it: Attractive styling; Simple mechanical parts; Rarity, and a reasonable price. It's the kind of British sports car that you won't see at every British car show and for those who enjoy answering the inevitable "what is it," questions it could be the perfect choice for fun driving. Someone is going to get a rare classic British sports car project. Could it be you?
Have something to sell? List it here on Barn Finds!