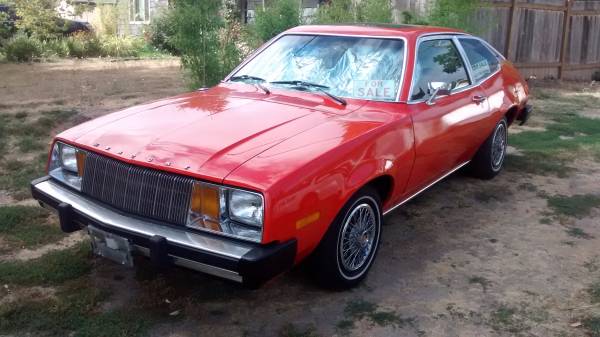 I'm not really a big fan of Ford Pintos. They are very utilitarian, and the purpose they serve is very clear: transportation. However, despite my dislike for Pintos upon featuring a very similar Bobcat earlier this year I discovered I found them rather appealing. Perhaps it is the different grille, or the addition of more chrome accents, but for some reason I grew to like Bobcats, even though I still don't like their Ford equivalent. You don't have to tell me it doesn't make sense! This clean low-mileage Bobcat is listed here on Craigslist in Portland with an asking price of $3,000 and the mileage not listed. Credit goes to reader Pat L. for this one! 
Under the hood sits a 2.3 liter inline 4-cylinder engine. Though the ad lists very few details, one can assume that as nice as it looks and at $3,000 this car runs. The addition of a newer looking battery and cables, hoses, and radiator suggest to me that this car has either recently seen a serious tune-up or is so low-mileage and well cared for that everything looks new. In any event, the engine and engine bay are very clean and rust is minimal at worst.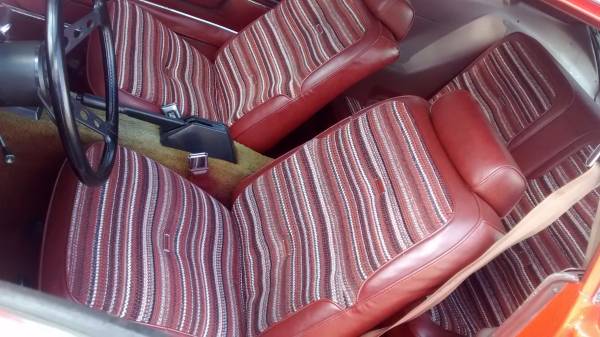 Though wacky interiors are my favorite, I'm not sure I'm sold on this one. The Bobcats appear classier to me than Pintos do, and the pattern on these seats is reminding me that this is just a rebadged Pinto. The last Bobcat we featured was actually the same color as this one, also located in the Pacific Northwest, also sent in by Pat L. and was listed at a very similar $2,800. If I recall, that car had a nice vinyl interior which I think I prefer. That said, the crazy striped interior of this Bobcat is well suited to the era and growing on me the longer I look at it!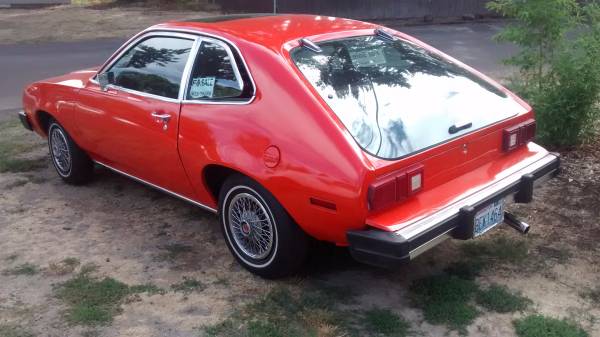 With nice examples like this somewhat easily found at prices below $4,000, Bobcats could be a great vehicle to get younger folks into the hobby. Those same kids being ripped on for having a 4-door Hornet or a ratty Fiat 124 at cruise-ins  are the same kids desperately trying to be a part of the hobby so many claim is dying. The truth of it is, because the classic car market is where it is today, the new generation of car guys has to "settle" for nice affordable classics like this Bobcat. I would totally drive it. Would you?