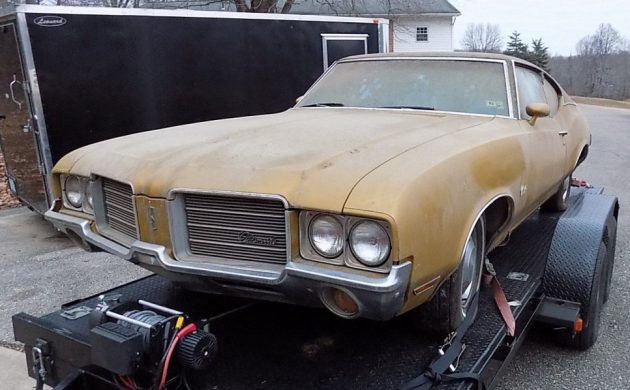 General Motors got a lot of mileage out of the Cutlass nameplate using it for the backbone of its Oldsmobile division for 38 years. The '68-'72 Cutlass is one of the most iconic Oldsmobile designs in my opinion; these cars were stylish, reliable daily transportation for thousands and were a common sight on roads until sometime around the late '80s to the early '90s. This 1971 example was recently exhumed from storage where it had been since 1994. With original examples getting harder to find, this car could be the one to get if you find yourself in the market for a Cutlass. Check it out here on eBay in Brandywine, MD with bidding at $3,600 reserve not met or a BIN of $7,000.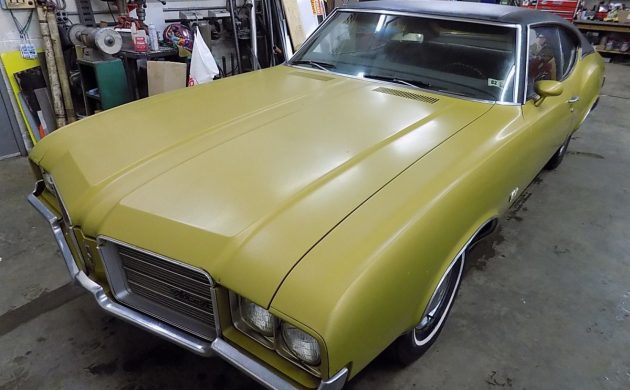 The picture of the car on the trailer was taken when the car was removed from storage, in this view, the car had a wash showing paint that looks presentable and should look even better with some polishing. The car is described as rust free except for the lower front fenders which have rust coming through. It is not mentioned why the car was stored but the current owner purchased it from the 82-year-old son of the original owner. Mileage is listed as 76K and believed to be accurate.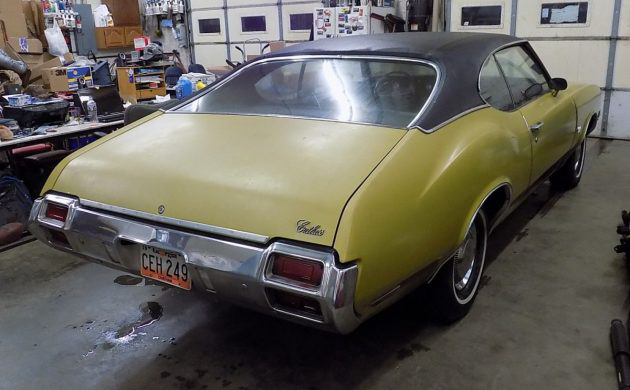 This car really cleaned up well, even the vinyl top is in decent shape although something is going on with it above the rear window, let's hope it's not rust. I have always liked the look of the 2 door hardtop body style with the bumper mounted taillights. The car is described as completely original except for a repaint sometime in its life, the chrome even looks good.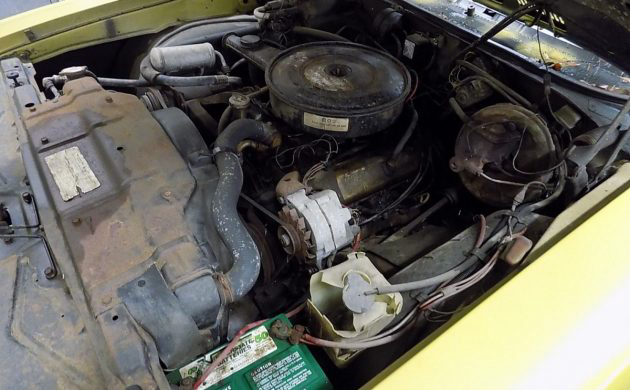 Under the hood is the Oldsmobile "Rocket"  350 CI V8 with a 2 barrel. The 250 CI six was still available for '71 so this is a step above a base model car, options like A/C, power steering and power brakes are all nice to have. The car does not run, hopefully, an overhaul of the fuel and ignition systems is the only thing needed to bring it back to life unless a mechanical problem is the reason it was parked in the first place.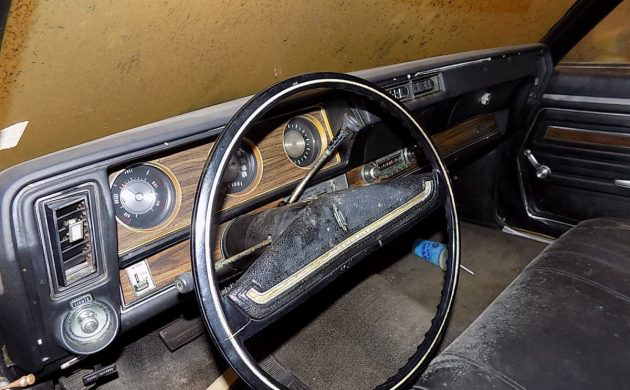 The interior shot appears to be taken before cleaning. Everything looks to be in very good shape and should clean up nicely. The black interior with wood trim is a good contrast to the questionable exterior mustard/gold color choice. This would be a great car for someone looking for a project car that does not need a full restoration. Hopefully, the next owner will get things mechanically sound and return this cutlass to the road while preserving the originality.