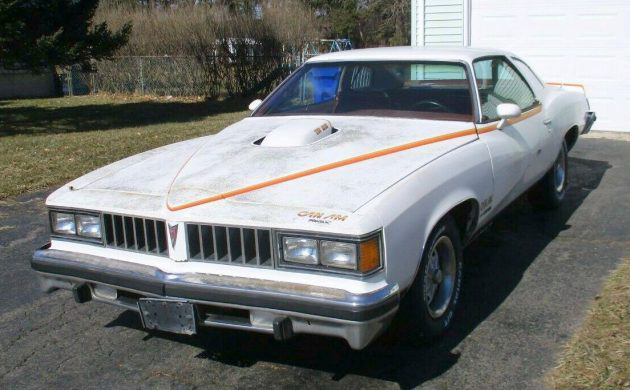 The year was 1977 and Pontiac decided to introduce a new performance car called the Can-Am which was based on the Pontiac LeMans. The car was the brainchild of Jim Wangers, the godfather of the GTO. Pontiac expected to sell 2,500 cars but got orders for 5,000.  Unfortunately, the mold used to make the fiberglass spoiler broke and, instead of fixing it, only 1,377 Can Ams were produced. This Pontiac Can-Am is for sale here on eBay and can be picked up in Newington, Connecticut. With 4 days remaining, the car is bid to $11,900 which I think is pretty healthy after examining its condition.
Considering the base engine in the Corvette had 180 horsepower, the Camaro Z28 was just a sticker package with 175 horsepower and the best engine in a Mustang produced 129 horsepower, Pontiac alone carried the performance torch. With 1976 being the last year of the 455 cubic inch engine, Pontiac Motor Division developed a high performance 400 cubic inch V8 engine called the W72 that could be ordered in Trans Ams, Formulas, and the new Pontiac Can-Am. Most Can Ams were produced with the new W72 400 cubic inch V8 engine which delivered 200 horsepower. California cars (42 total) received the 403 cubic inch V8 engine that produced 185 horsepower. Unfortunately, this car has had an engine swap but the original block does come with the car.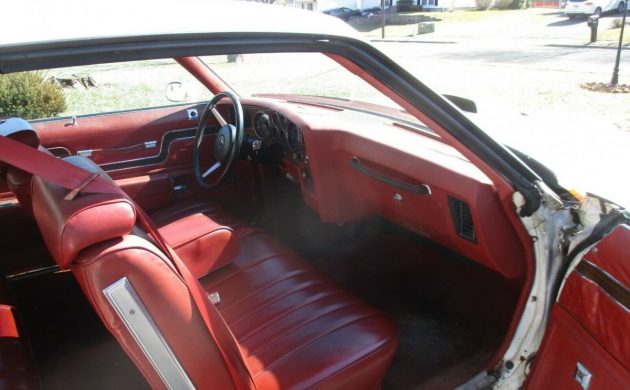 All Can Ams came with the Turbo 400 automatic transmission. This car is a column shifted automatic. No manual transmission Can Ams were produced. After being stored for a long period of time, the brakes, fuel system, and other components have been gone through to make it a reliable driver. This car still has its original rear spoiler intact. The car will need paint but the interior looks very nice. The odometer shows 63,133 miles.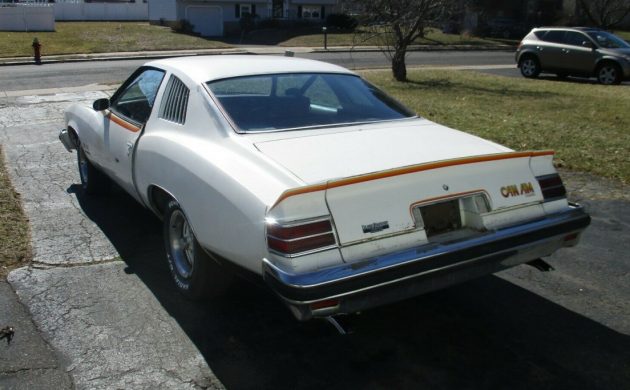 While many consider this car to be a barge, it has a lot of 1970's flair and enough power to get out of its own way. I had a friend of mine with one of these and he swapped the stock automatic transmission for a 4-speed transmission. It made the car a lot more fun. For interior colors, you could order red, black, white, or tan. Most of the Pontiac Can Ams that I have seen have red interiors. So who likes this car and is ready to take it home and finish the restoration?