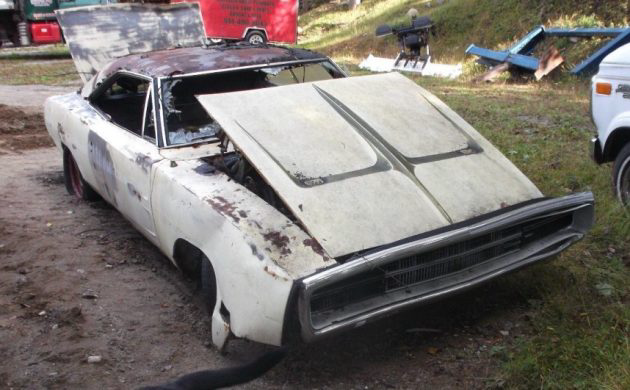 The seller is honest about the condition of this car. The ad states "a very rough 1970 charger" and "parts or restore" which says it all. There may be a few usable parts, but most of this car is significantly beyond any restoration. Found here on eBay with a current bid of $2,200, there are quite a few bids with five days left in the auction at the time of this writing. Located in Baldwin Place, New York, the car will be parted out if it isn't sold during the auction. With the condition of the car, it almost makes sense for the seller to pay someone to take it. What do you think?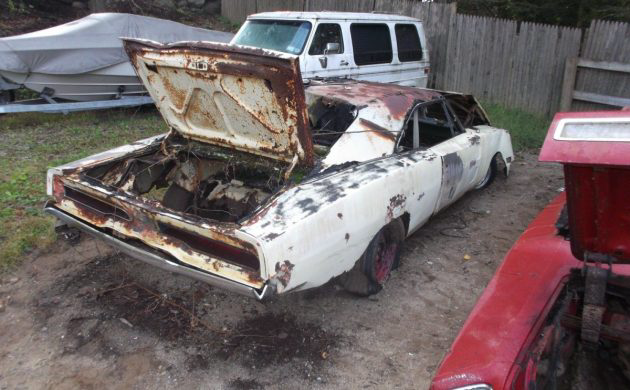 The VIN plate shows XH29GOG177147. I'm not a Mopar expert, so I don't know if this car has any significant options or rarity. According to stockmopar.com, the VIN decodes to the following: Dodge Charger, High, 2 Door Sports Hardtop, 318, 1970, produced in St. Louis, Missouri and would have been number 177,147.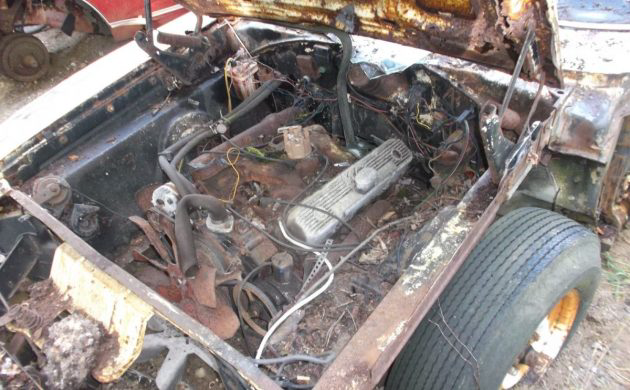 The ad says the engine is a 383 cubic inch although the VIN indicates the car would have come from the factory with a 318. If the engine is salvageable (or rebuildable) a potential buyer may be able to justify the selling price. Other than the engine, the seller indicates that there a few usable parts including some trim and dash components. Do you think there are enough usable parts here to make it worth $2,000+? Let us know.
Have something to sell? List it here on Barn Finds!