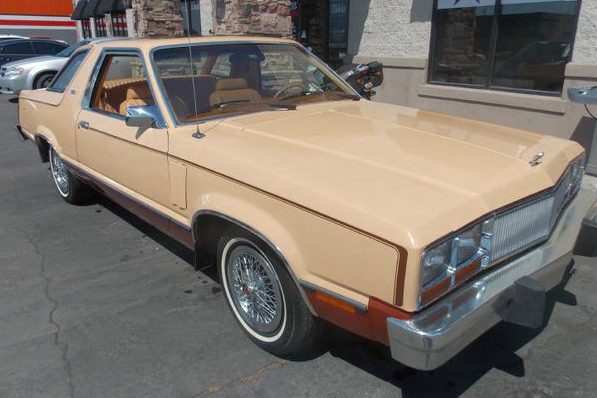 Resplendent in two-tone tan with brown accents, fake wire wheel hubcaps, and thin white-walls, this 1979 Mercury Zephyr needs only a tissue box on the package tray to complete the Senior Citizen Style Package. Thanks to Ethan D. who spotted this tidy low-mileage beauty in Bountiful, Utah with a listing on KSL.com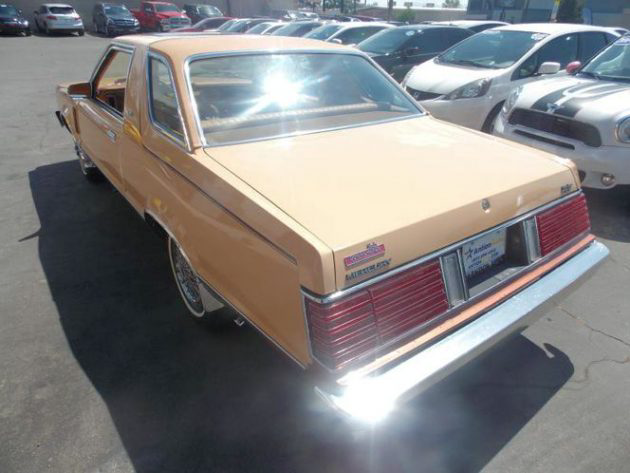 The greenhouse design shares a family resemblance with its Ford Futura sibling and the then-outgoing Ford Thunderbird as described here on curbsideclassic.com. I believe this body style is called the "Z7" as described on uniquecarsandparts.com.au, but I can't quite make out the badge on the C-pillar. As with most cars of this vintage, the design follows the mantra that "It's hip to be square," with nary a circle in sight save the tires and steering wheel… and a couple gauges.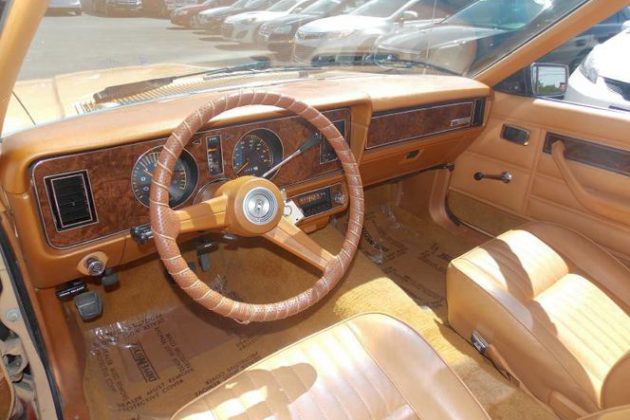 Though considered a step up from the Ford stablemate, the Mercury Zephyr shares nearly everything with the more pedestrian Ford. This car shows 45,990 miles which appears reasonable from the pictures. The listing describes a "4-speed automatic" but it's more likely a 3-speed sans overdrive. Said to drive "like new," this earth-toned chariot awaits a buyer with $5500 in their pocket and an urgent need to drive no faster than the posted speed limit to tonight's Senior Discount Dinner Special.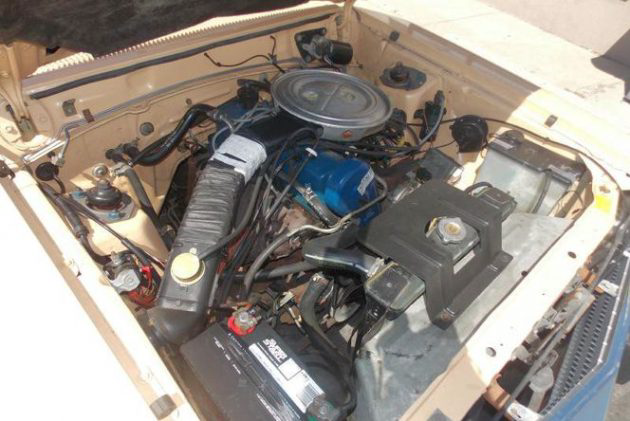 The Ford Pinto's 2.3 OHC inline four has plenty of elbow room in this Mercury. The Pinto carried on through the 1980 model year, and the 2.3 much longer. Like the '79 Mustang, these Zephyrs could be ordered with 4, 6, or 8 cylinders.  Fox Body Mustang owners will recognize the firewall and sides of this engine compartment as identical to their '79 to '93 Mustangs, and indeed a number of Fairmonts and Zephyrs have been built up using Mustang go-fast parts. Is this two-door destined for a 351 swap and a future as your neighborhood's "Tan Terror," or do you have other plans for this Beehive State classic?