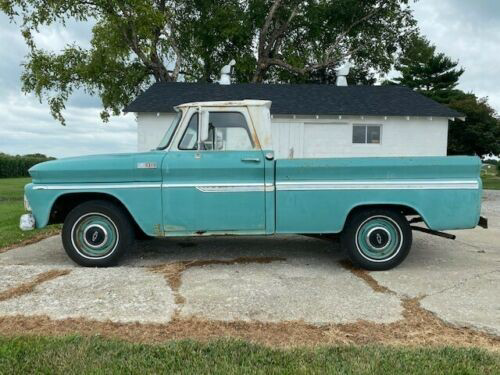 This fleetside short wheel base 1965 Chevrolet C-10 has only been owned for a couple of months by the seller and he has it listed for sale here on eBay. The truck is located in Marshal, Missouri and is already bid to $8,023 with 2 days left in the auction. The C-10 is painted in turquoise green with a gold interior which was a common color in 1965.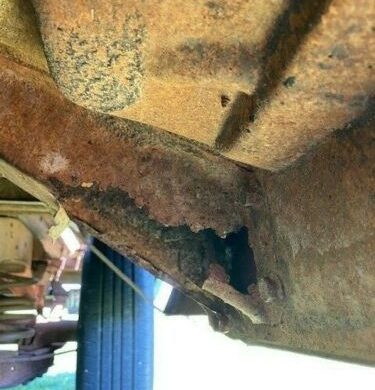 The eBay listing states that the truck has minimal rust but this picture looks like its structural. Please correct me if I am wrong. The truck is equipped with the base 230 cubic inch straight six engine and three speed manual transmission. Optional engines in 1965 were the 292 cubic inch straight six engine and the 283 cubic inch V8 engine. In 1966, the base 230 cubic inch inline six engine was replaced with the 250 cubic inch straight six engine.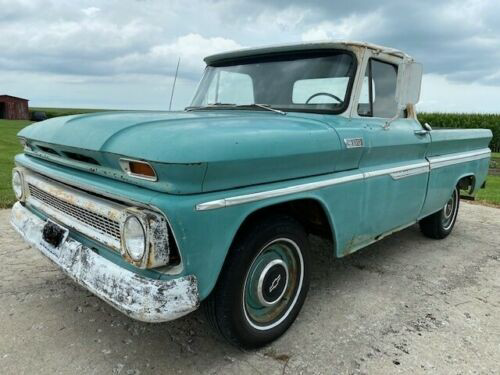 This truck was originally sold in Henderson, Tennessee and features black hub cabs which are not original. I believe they should be white but the black hub caps look good. The prior owner installed new brakes, tires and shocks. Despite the rust, the truck is said to run and drive nicely.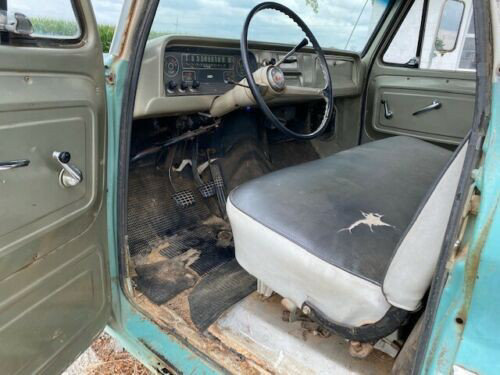 It seems like most of the 1963-1966 Chevrolet trucks we look at have a gold interior. My friend in high school had a black 1965 C-10 with a gold interior. His truck had the 292 cubic inch inline six engine and I was always impressed with how well it ran and the torque that motor generated.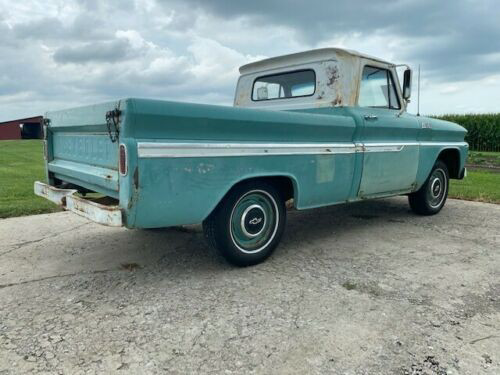 So, we previously reviewed a nice 1966 C-10 stepside truck on Barn Finds. If you like fleetside better, this might be the truck for you. Who likes the patina or would you repaint it?