The "the previous owner said the engine ran well when they parked it several years ago." Hopefully this pretty solid-looking 1965 Volvo 122S Wagon can be brought to life again. This Amazon is listed on eBay with currently two bids totally just over $800 and there is no reserve. It's located in Hoquiam, Washington and, as you can see from its current resting spot, unless you're a magician, you won't be driving this one home.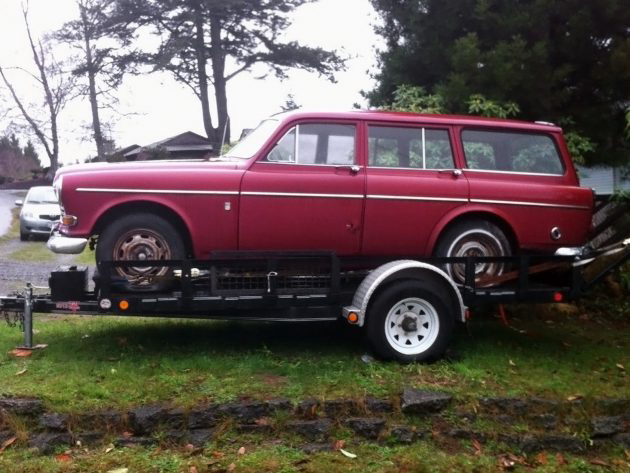 This is a nice looking Amason, or Amazon, or 122S. These cars started out as the Amason, a variation of the legion of female warriors in Greek mythology, but a motorcycle manufacturer had already snagged that name, so they agreed that if Volvo changed the name to Amazon they could use it, but only in Sweden. That wasn't going to work so they came up with the idea to use three digits, and these cars were known as the 120-series. To further muddy the waters, as is often the case a "wagon" is known as an "estate" by most markets outside of North America.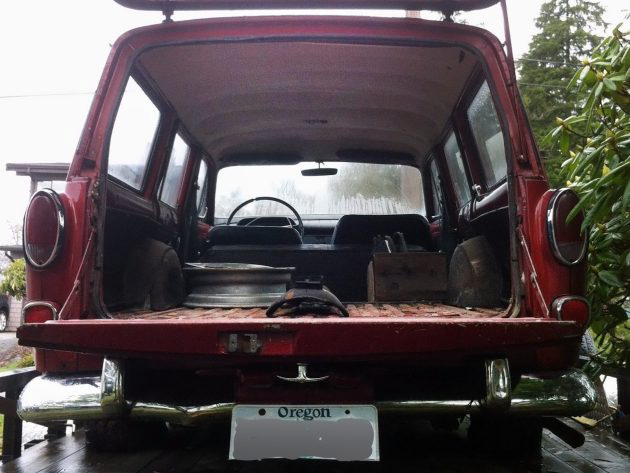 You can see that for the most part this car looks very worthy of bringing back to life again. The seller isn't giving out too much info, but they do say that, unfortunately the original "4 speed transmission was removed for another car a few years ago, but, I will include a rebuildable Volvo 4 speed transmission with the car." Bummer. So, it just instantly became a fairly large project more so than just cleaning up everything, changing all of the belts, hoses, fluids, brakes, shocks, etc.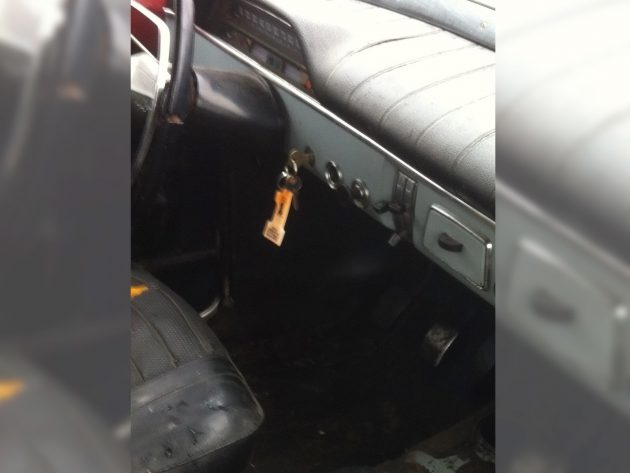 This is the only interior photo that shows the front seating area; weird. At least it looks pretty good up there, other than a split in the dash top and overall dirtiness and a driver's seat that "needs recovered", as the kids say. Hagerty lists a #4 fair condition '65 122S wagon as being worth $3,700. A #3 good condition car is $8,500. There may be a chance to bring this car into that condition and still stay under that value if things check out, like rust work and any major mechanical issues.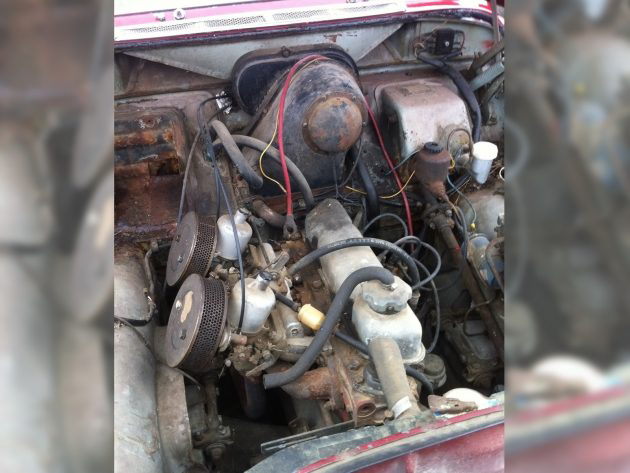 Speaking of mechanical issues, or at least the mechanical bits, this 122S has a dual-carb, 1.8L B18 inline-four that would have had around 95 hp when new. The B18 has five main bearings compared to the already-tough B16's three main bearings, ensuring that it would be a strong and reliable engine. It was replaced by a larger B20 in 1969. Unfortunately, this B18 isn't currently running. Hopefully the next owner can troubleshoot this one and get this car back on the road again where it belongs.
Have something to sell? List it here on Barn Finds!