The Volvo 240 was built in large numbers over a remarkable 19-year production run, and it was built to last—so much so that, 25 years after production ended, 240s are still in service as reliable, workaday transportation in many places. So the transition from basic transportation to starter classic has been a slow one for the 240, but as they finally start to dwindle in numbers, and with the rise of the RADwood phenomenon, I think it's finally happening. More proof: we now have 240 barn finds! Check out this '86 240DL, which has just been revived from a 15-year slumber and is now available here on eBay out of Richmond, Virginia.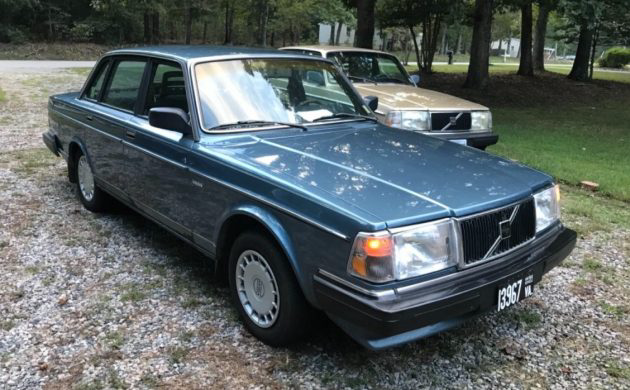 What a difference a wash and a little love can make! New headlights, correct wheel covers, and "almost new tires" (why not new? Fourteen-inchers aren't expensive) have brought a real shine back to this Volvo. 1986 saw the 240's final facelift, which would take it all the way to the end of the line in 1993, highlighted by those big, sad, puppy-dog-eye headlights.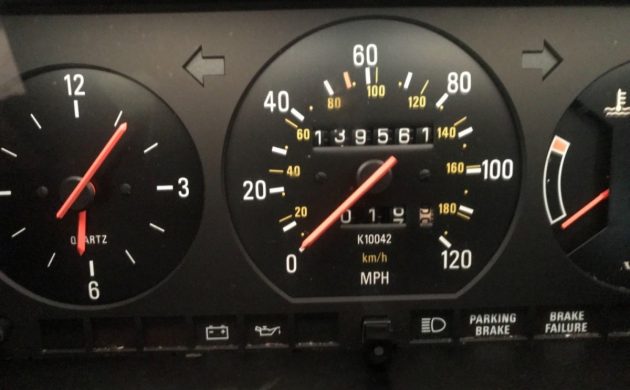 This 240 was parked in 2003 when its original owner bought another car, but with only 139,561 miles on the clock, it's still got a lot of life left in it. To ensure continued serviceability, the seller has given it a complete fuel system overhaul, a new water pump, hoses, and belts, a new brake booster and master cylinder, and a complete fluid change. For comfort, the A/C was renewed.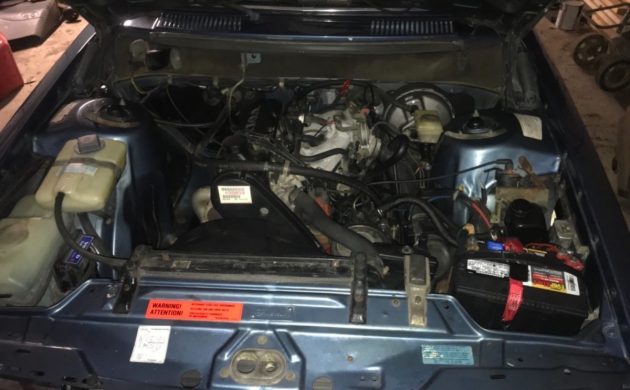 No, there's no turbo boost gauge in that instrument cluster; by 1986, the 240 Turbo was a thing of the past in the U.S. market, as the Volvo performance mantle had been passed to the newer, more expensive 740 series. The $14,370 240 made do with Volvo's legendarily durable—and slow—iron block B230F inline four, good for 114 horsepower.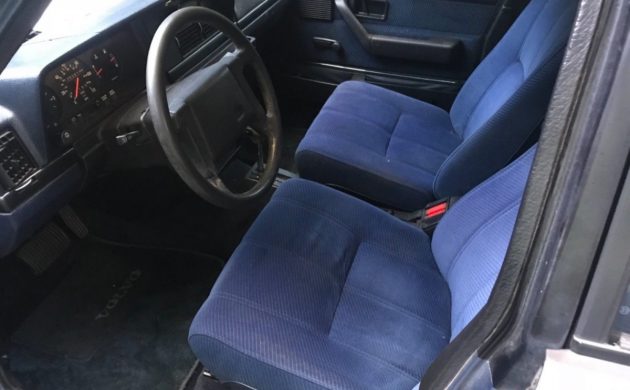 So it'll be a pokey place to be—especially with an automatic transmission—but at least it will be a comfortable one, as even in the '80s Volvo was known to have some of the best seats in the business. The fabric upholstery tends to be more durable than leather in contemporary Volvos, too, as well as more comfortable when the weather gets extra cold or hot. The remaining flaws noted on this revived Volvo are all centered in the interior, but none of them are serious; there are cracks in the dashboard, a weak driver-side seatbelt retractor, a tiny tear in the rear seat upholstery, and an inop tuner on the otherwise functional radio. As long as the cassette deck works, I'd be happy! I notice that the famously crack-prone pocket on the driver's door is indeed broken, too, but that's just part of the 240 experience.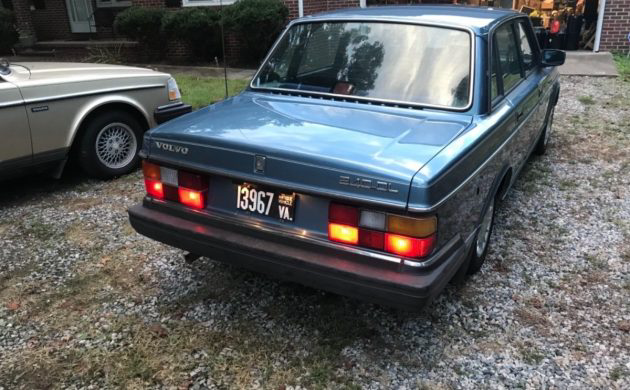 Yes, Virginia, those are "Antique Vehicle" plates on a Volvo 240. It seems hard to believe, but the day has come when these indestructible old Swedes are no longer ubiquitous and semi-collectability is upon us. For a vintage car experience with a low cost of ownership, a low risk of getting yourself in serious trouble or danger, and a modicum of modern comforts, you could do worse than a 240—and certainly far worse than this nicely revived example!