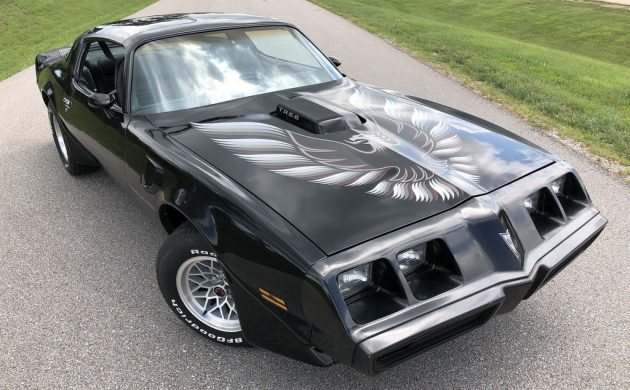 As I've said before on Barn Finds, I am a real fan of the Pontiac Trans Am. I accept that they don't have the sheer muscle credentials of the Z28, but for some of we "more mature" individuals, it's more about cruising along at times rather than shouting and tearing along. This particular Trans Am is for sale here on eBay. Blessed with a clear title and a stick shift, this one is located in Lincoln Nebraska with bidding up to $15,300 with the reserve unmet. Judging by my opening comments you probably think that I will love this particular car. Well, let's unpack it and see if you see what I see.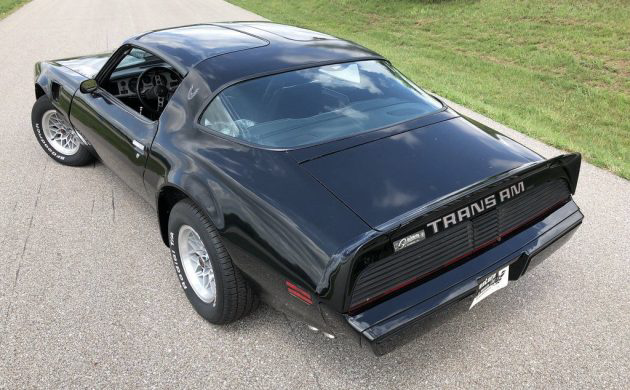 Firstly let's address the elephant in the room: This car is for sale by a dealer. Some people don't like that. Me? I don't care as long as they are honest and don't misrepresent what they are selling. On initial inspection, this Trans Am appears to be in quite reasonable condition for a car that is rapidly approaching 40 years of age. There is a little bit of color mismatch on some surfaces (such as bumpers) but it would be quite easy to dismiss this as a result of fading over the decades. Given that the seller claims that the car has only clocked 16,599 miles, suddenly I'm not so sure.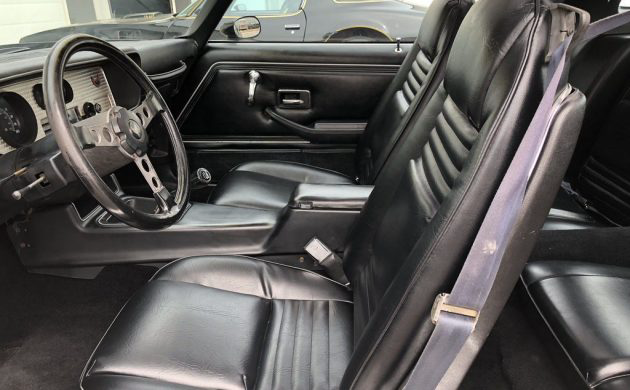 This is where the alarm bells really start to ring for me. While the interior generally presents quite well, there are just enough things going on that make me wonder whether there should be an additional "1" in front of that claimed mileage. There seems to be more wear and discoloration on the seat-belt than I would expect from a car with such low use. But the rim of the steering wheel screams at me. Something just doesn't add up to me.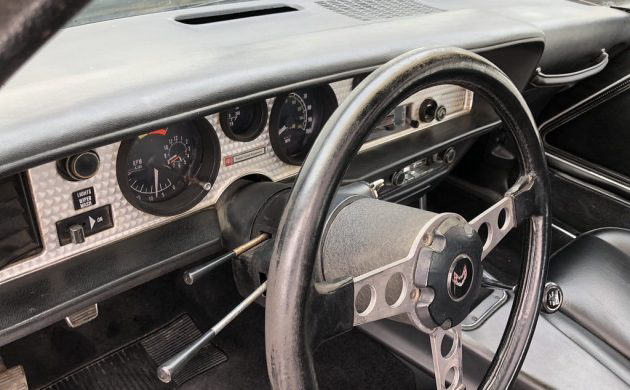 A closer look at the wheel shows more clearly what I'm talking about. To my eyes that looks like the classic wear that you would expect at the 10-to-2 region of a wheel on a high mileage car. The other thing that rings alarms for me is the number of items that this dealer has replaced on this car. They include new brakes, fuel and brake lines, PS lines, radiator, heater core, 15×8 Snowflake Wheels, BF Goodrich Tires, carpet, package tray, and headliner. That indicates 1 of 2 possible scenarios to me. Either the mileage is wrong, or the car has been in storage and hasn't been stored well.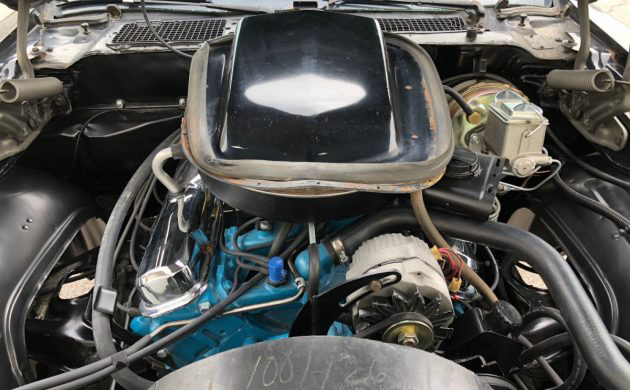 At this point, you'll probably look at this shot of the engine and think that I'm wrong. In isolation, this shot of the engine really does support the low mileage claims. That 400ci power-plant looks awfully nice. Everything looks clean as you would expect for a car like this. So obviously the underside is going to look just as good.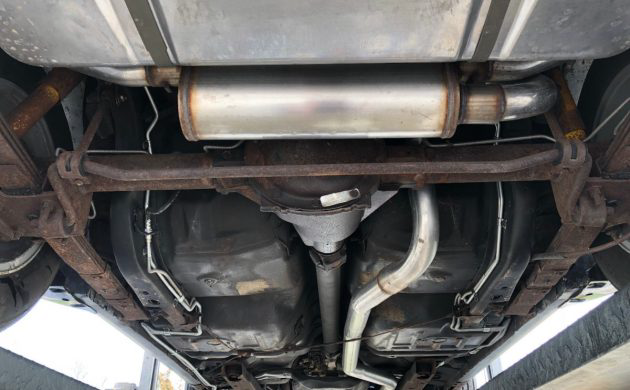 Sorry to disappoint, but to me, it doesn't look that flash. It's easy to pick out the new exhaust, along with fresh brake and fuel lines. However, the level of corrosion on the rear springs and diff housing is something of a concern to me. Having never physically crawled under a Trans Am of this vintage myself, I really have to ask the question of more knowledgeable people: Is that normal? Maybe I'm making mountains out of mole-hills, but this looks to me like either the mileage is wrong, or that it has been put into storage while it was wet.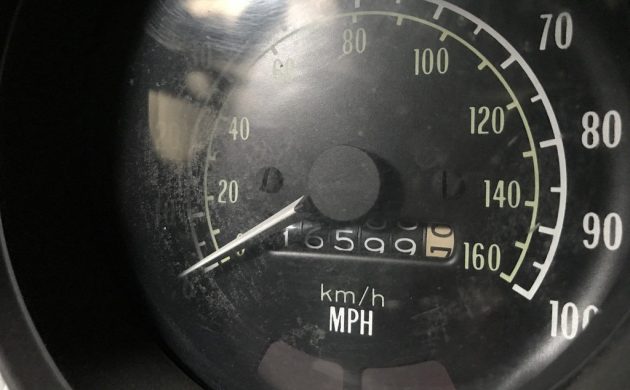 This car is a complex one from my perspective. As a person who quite likes the Trans Am, this ticks a lot of boxes. A black car with a stick shift is pretty cool from where I stand. The issues that I have pointed out are enough to make me wonder whether this car is all that it makes out to be. Am I right to be suspicious, or am I just barking mad?