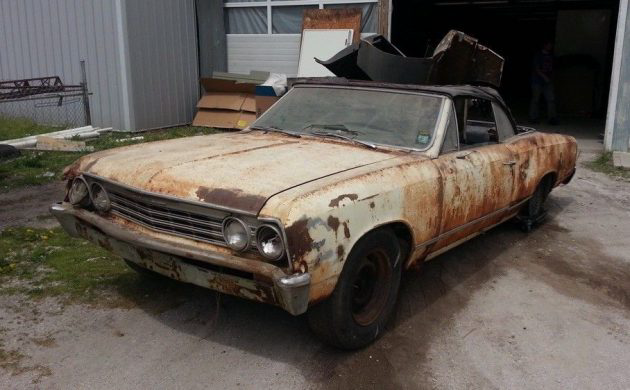 If you are looking for something special about this car, there is not much. Well, it is a '67 Malibu convertible. But, the only way you would give this car a home is if you are looking for a major project. If you think the current bid price of $3,150 is appealing, take note that the reserve is not yet met. The numbers do not match on the car, and the VIN is not listed, but the title is clear. You can view more here on eBay.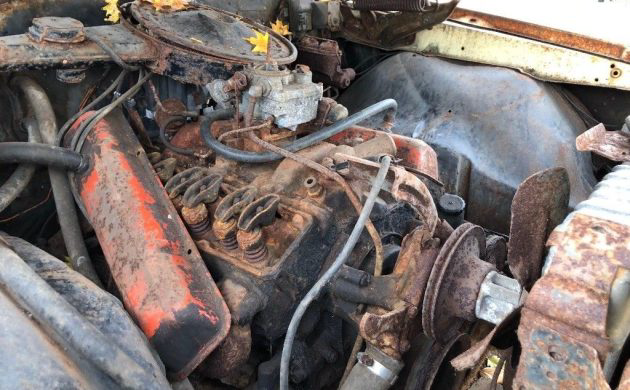 The engine is listed as a 327 cubic inch V8 connected to a Turbo 350 automatic transmission. It needs help. The valve covers are off and laying across the engine, not adding to the visualization of a worthwhile project. The air filter and carburetor are in the same sad condition. There is major rust in the engine bay. This might be worth putting in a new motor rather than restoring.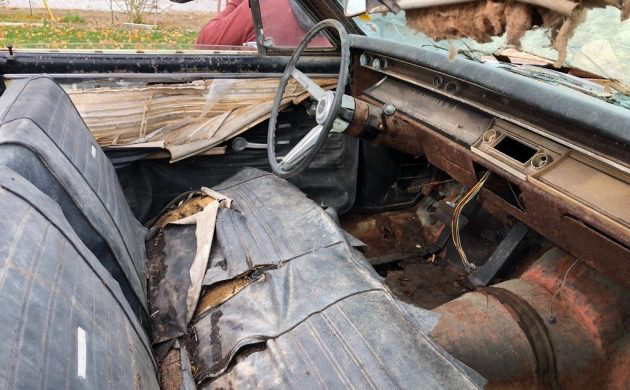 There is an interior, but it is shredded up, rusted up, and full of debris. The dashboard is rusted and there is no radio. Wiring just protrudes from the spot of where it was. Dials are missing, the door trim is falling off, and the floors look frail. Not much is left of the convertible top. The trim and frame seem to be there, but it doesn't look to be stable. It is hard to see what is salvageable about these parts.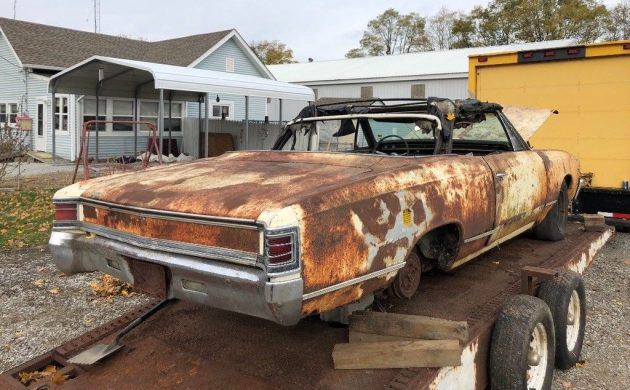 Rust permeates the whole car. The hood, fenders, floors, frame, wheel wells; the only part on this car that doesn't have rust is the window, and that is only because it can't! But even that can't escape some sort of destruction. It has cracks running through it and a hole in it. The listing has photographic evidence of all the rust and issues with the car. This seems to be a project for a Mad Max type build or maybe for parts?