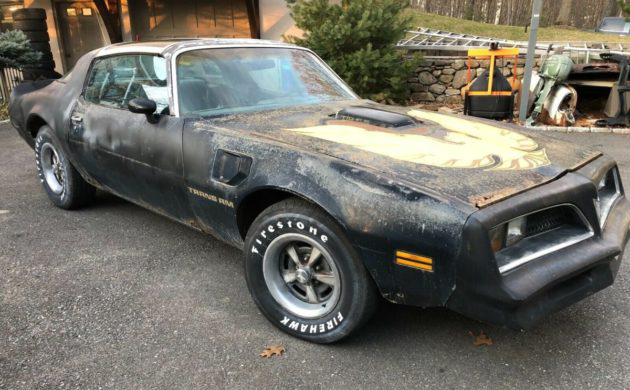 Many people would look at this 1978 Pontiac Trans Am and see a rusty hulk of a car. A closer examination of the car and VIN indicate that this car was equipped with rare Hurst t-tops and a W72 400 cubic inch V8 engine which was the top performer in its day. The engine parts alone could fetch $2,000 if the car is parted out. This car can be seen here on eBay with 5 days remaining to bid. The Trans Am is located in Lunenburg, Massachusetts. A close examination of the engine indicates that the car still has its factory chrome valve covers but someone added an Edelbrock aluminum intake manifold.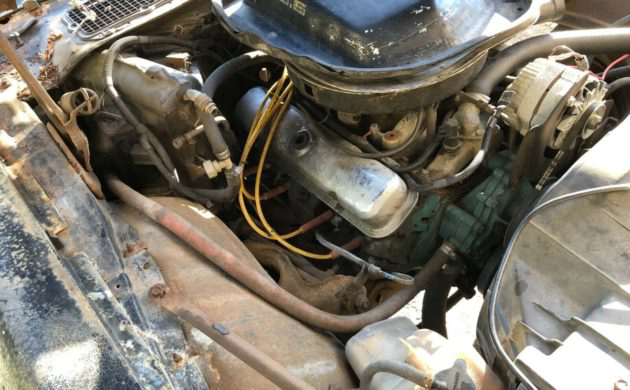 The W72 400 cubic inch engine was introduced in 1977 to replace the 455 cubic inch engine that was phased out in 1976. All W72 engines were unique because they were fitted with 93.78 cc 6X4 heads, a special camshaft, 800 CFM Quadrajet, baffled oil pan and high capacity 60 psi oil pump. From the factory, the W72 engine produced 220 horsepower  and generated 320 ft lbs of torque in 1978 but many thought this was underrated. The National Hot Road Association recorded figures of 260 to 280 horsepower from a W72 engine.  Car magazines published a quarter-mile e.t. of 14.6 seconds from the W72 powered Trans Am in 1978.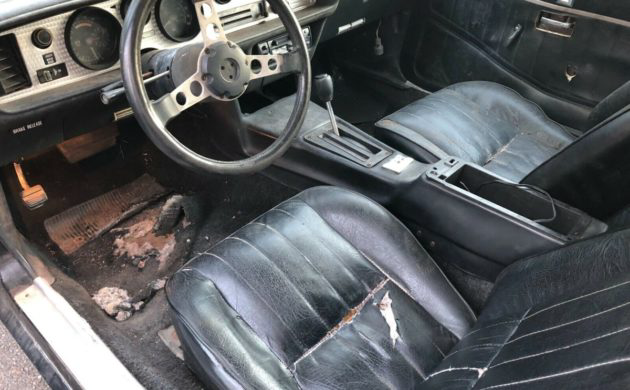 Like the body, the interior is worn out and needs restoration. The car was originally equipped with an automatic transmission, power windows, tilt steering and air conditioning. The body of the car is rusty. Just about every panel, including the hood and rear valance will need to be replaced or repaired. In 1978, a buyer could order the WS6 Handling Package which came with 15 x 8 snowflake aluminum wheels. This car is shod in the standard Rally II wheels.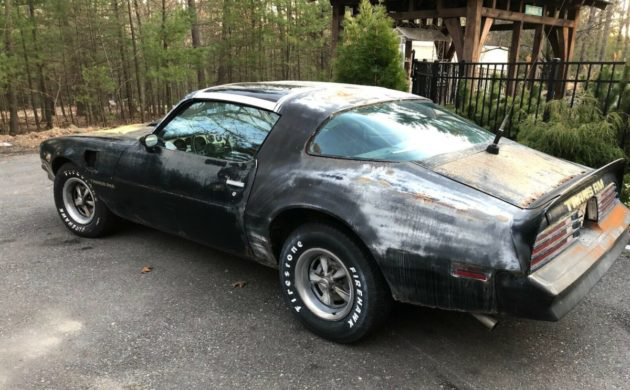 So the good news is the Trans Am has a W72 engine and t-tops and the bad news is it has extensive body rot and a worn out interior. The seller states that he believes the paint to be mostly original. The problem is that the paint is so badly faded that most of it is gone! My brother, Barry, had a W72 black Trans Am in high school. It was powerful car that smoked just about any factory offering of the late 1970's or 1980's.  The Buick Grand National was the only car that could keep up with him. What are your stories?
Have something to sell? List it here on Barn Finds!