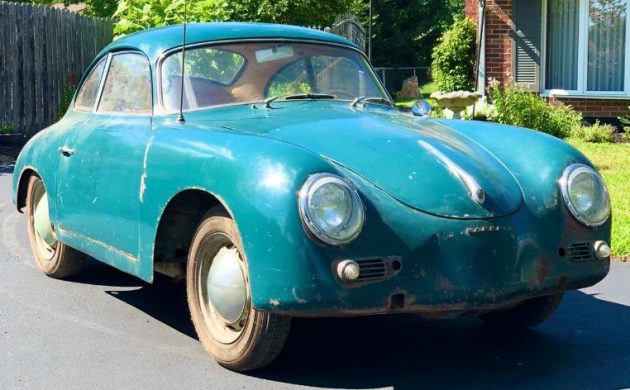 There is just something about a barn fresh Porsche. Occasionally we find Porsches in this condition that have been in long term storage. My theory is these cars were loved by their owners but driven as daily transportation, then when some mechanical issue occurred, the car was put away. The reason for putting them in storage instead of trading or junking was simply because they couldn't bear parting with it and had thoughts of fixing it in the future. Whatever the reason, we are glad to see them pop out of the barn on occasion. Check out this example here at Gullwing Motor Cars in Astoria, NY with an asking price of $67,500.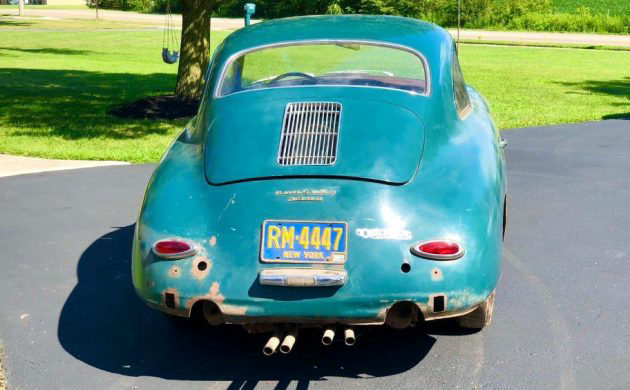 The Porsche 356 goes back to 1948, from '48 until '55  these cars were called the 356, sometimes referred to as the pre-A model. In 1955 Porsche tried to give the car a name and started badging the 356 as the  Continental. This was done for 1955 only because Ford promptly sued Porsche for using the Continental name because they owned it for their Lincoln product line. After the naming debacle, Porsche settled on 356 A as a designation. The "A" model was made until 1959, which makes this car a sought after final year "A". The most valuable 356 A is the Carrera with the famous 4-cam engine.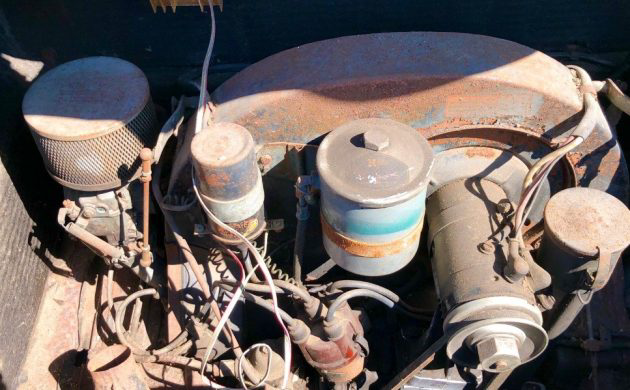 Out Back we find the numbers matching 1600CC engine. Although dirty, everything looks to be in mostly original condition. Originally this engine should have downdraft Zenith carbs which I believe is what we see here. The motor turns freely but will most likely need to be overhauled, I would certainly try to get it running before doing anything drastic.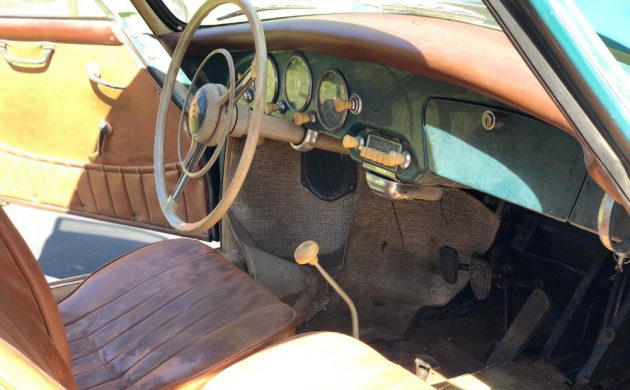 The interior is stunning in my opinion. The brown leatherette is a perfect complement to the rare Fjord Green paint. This car is very original, hopefully, the interior can be cleaned and preserved. The exterior may be too far gone to preserve but it's possible to make this an original driver. The bumpers have been taken off but are included as well as the factory tool roll and owners manual. A Porsche Certificate of Authenticity is included as well. Whatever route the new owner takes it is no doubt this Porsche will return to the road.