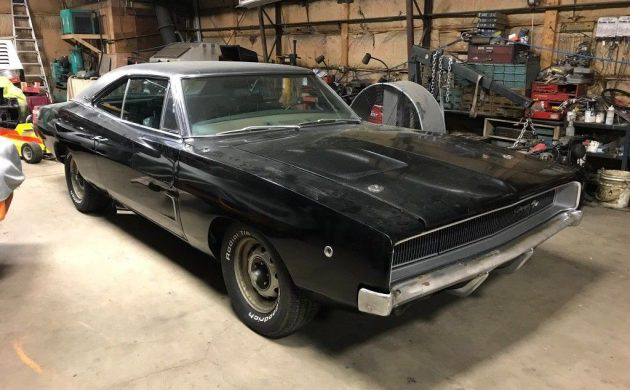 Conceived in Chrysler's Dodge Styling Studio in 1965, the second-gen Charger remains one of Detroit's most influential and memorable designs. This surviving triple-black 1968 example, located in Goshen, New York, is listed for sale here on eBay with a current bid of $15,100 (reserve not met), and a BIN of $28,000.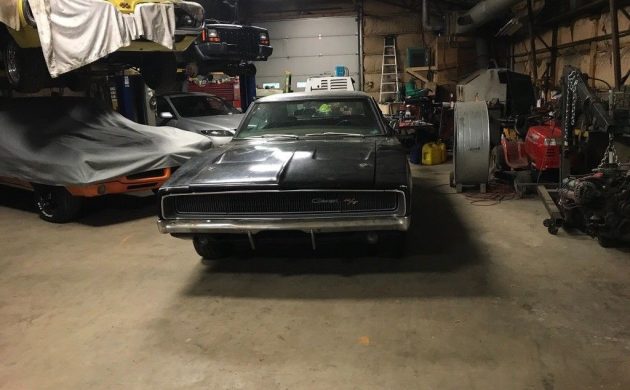 The ad states this is a "true barn find", but it doesn't specify if it was this barn (although the seller does state it was stored on a lift for 30 years). Ignoring for a moment the '70 Coronet R/T and other nice iron also packed away in this photo, the Charger is said to have all of its original sheet metal, including the floor and trunk pans, quarters, and trunk extensions. Original is great, but rust free is better, and fortunately, the seller also states all the panels are solid.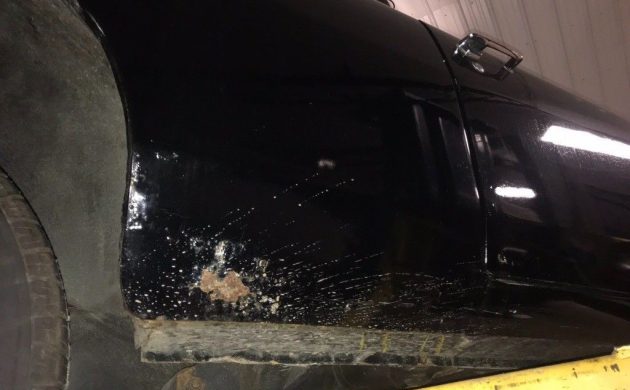 Of course, those in the rust belt have a slightly different definition of "solid" than those in the south and west, and we do see some bubbling both under the vinyl top and quarters. The seller does mention that the car could benefit from a 'frame off" restoration (a misnomer here, these are unibody cars), although they do state that the car runs and drives.  No underhood photos are provided, although the ad goes on to state the car currently has a 1973 440 installed, and with a purchase at the BIN price the car can come with either a date-correct 440 engine or a bare Mopar Performance Hemi "Mega Block" (a desirable mid-90's improved block sold though parts departments and speed shops). Interesting side note, if that Hemi block carries part number P4529852 it was cast with standard 'wedge' mounting ears, making the rare and expensive Hemi K-member unnecessary.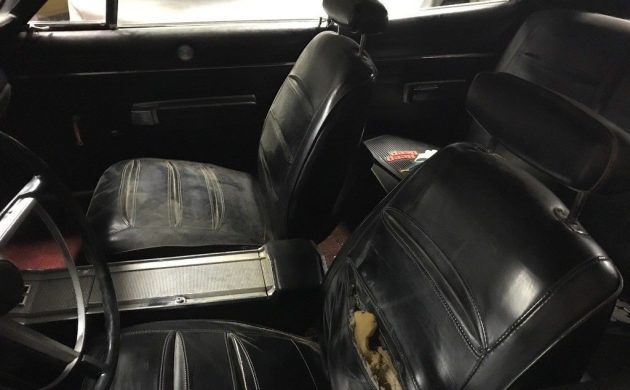 The few interior pics reinforce the car's survivor status, although there is little detail to be gleaned from these other than a view of the factory automatic console. Likewise missing is a mention of the car's VIN or any photos of the fender tag, making any initial verification of the car's original configuration strictly an in-person affair.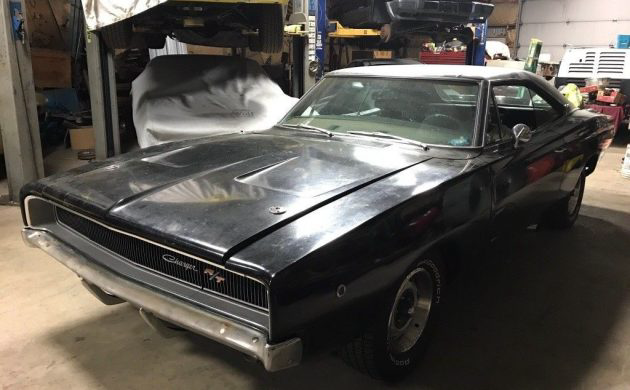 In our final photo, we see the R/T badge on the grill, which isn't mentioned in the description but would certainly add to the car's value if it's a true R/T. The Rallye wheels look a bit out of place here, Magnum 500's would be expected. But regardless, any second-gen Charger is an extremely valuable and sought after piece of machinery and even with the limited information in the ad, the cost of admission for this black beauty seems well in line with the current market. Anyone up for chasing down a '68 Ford Mustang Fastback GT with this beast?