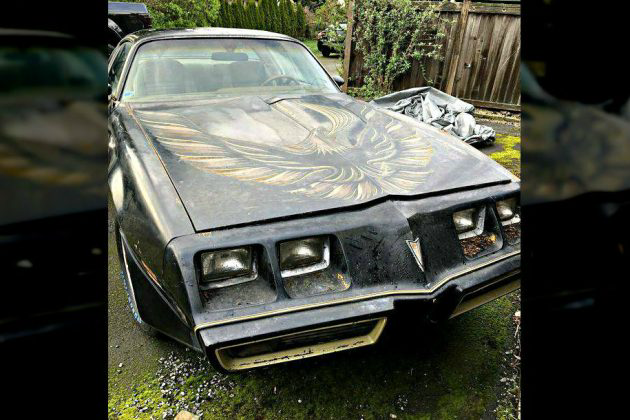 After the release of Smokey and the Bandit, who didn't want a Pontiac Trans Am? Well with American V8's still paying the price for their lack of fuel economy, Pontiac did find a creative way to offer some power and economy though a turbo 4.9l V8. This 1980 survivor is a very sharp and reasonable car that would clean up wonderfully, but the turbo heart is currently not running after a 20 year sleep. Hopefully some elbow grease and a couple of weekends could revive this sharp looking Trans Am, where you could have a sharp original condition driver for $6,800! Check it out here on craigslist out of Kirkland, Washington. Thanks to Benny B for sharing this sweet boosted survivor!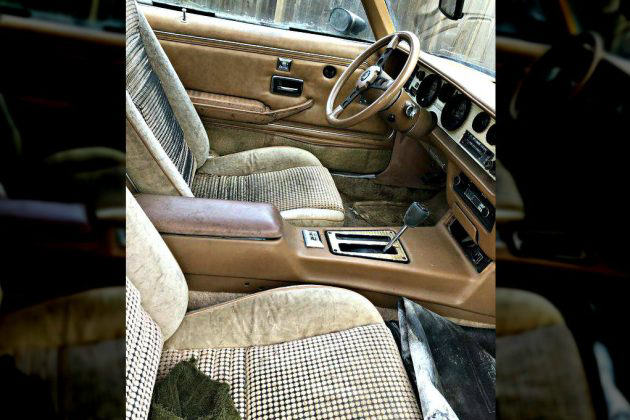 Despite its 20 year hibernation, the interior of this Pontiac seems quite reasonable. There is some wear to the driver seat and arm rest, but the remainder of the interior looks nice, but in need of a solid cleaning. One key note the seller did mention is that the dash is not cracked. A piece of the center console appears to be missing below the ashtray, but the remainder of the interior appears to be complete. Sadly the seller did not share any photos of the 301 Turbo V8. They are neat engines, and can often be a bit stubborn until warmed up, but once they are warm and ready to roll they offer a fair amount of scoot at 210 horsepower and a whopping 345 foot pounds of torque! Having sat for 20 years I would suspect the fuel system is in serious need of some help as well as other key systems in this Pontiac.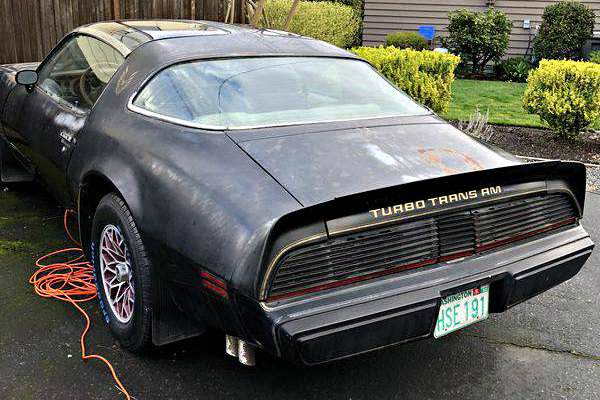 Much of the factory paint has held on well with some surface rust ,and a few spots where the paint is burned from UV exposure. I personally would clean up the car and buff it out and enjoy it as is. The paint is not perfect but I can tell you could pull a pretty decent shine out of this old bird. Thankfully there does not appear to be any rot in this Pontiac, and the quarters are unusually nice on this car. Appearing to be a fair project with plenty of promise, would you strike a deal for this Turbo survivor?
Have something to sell? List it here on Barn Finds!