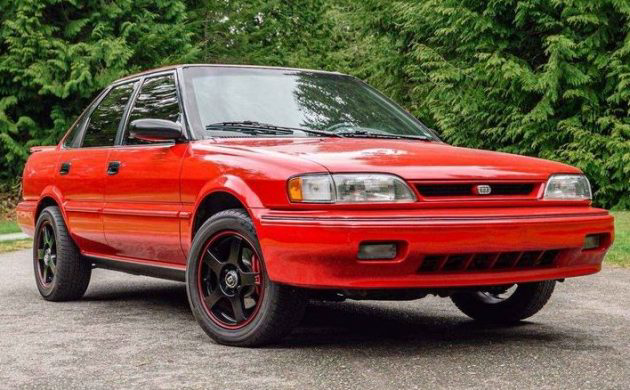 Think of sedan survivors you still see on the road today, especially from the eighties and nineties, and you will probably come up with Hondas (Accords and Civics) and Toyotas (Camrys and Corollas.) You might see the occasional Ford Taurus, maybe the random Volkswagen or Nissan, but generally the majority would be Toyotas and Hondas. But what might be the brand you would least associate with sedans from this era? Enter Geo – probably most known for the economical Metro and the Tracker mini-SUV. Do you remember they made a sedan, too? This 1992 Geo Prizm GSI 4-Door Sedan is up for sale here on Facebook Marketplace with a $4,000 asking price and showing 137,000 miles.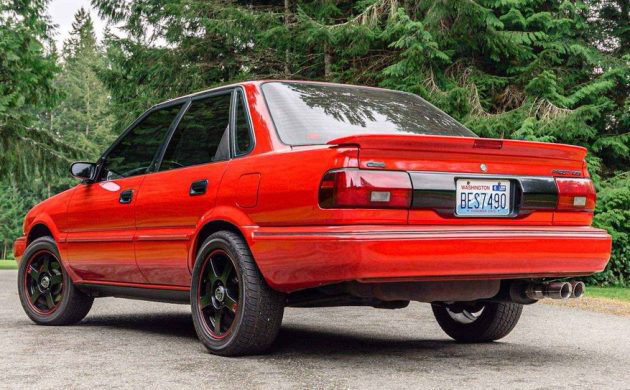 The Geo Prizm GSI was the mid-range model in the Geo sedan lineup. It was produced as part of a combined effort between General Motors and Toyota using the Japan-market Toyota Sprinter sedan as its base.
This Prizm includes the 130 HP twin-cam, 4-cylinder Toyota 4A-GE engine which it shared with the Sprinter, Toyota Corolla GTS hatchback, and the original AW11 Toyota MR2. The Prizm was the only North American market, a four-door sedan that offered the 4A-GE engine. GM had worked with Toyota previously, importing the Sprinter and branding it as the Chevy Nova in the late eighties.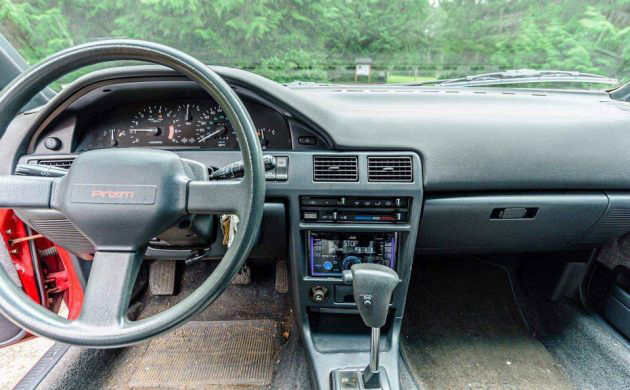 This Prizm comes with air conditioning, cruise control, power locks, power steering, power windows, and an automatic transmission with "sport mode." Eagle-eyed readers might notice the oddity of the body panels and bumpers. Originally, the GSI was not offered with color matching bumpers meaning this was an aftermarket upgrade. The seller mentions he had the paint job done three years ago and it seems to add to the sporty image of the GSI.
The seller seems to be insistent on selling the Prizm to someone who can appreciate it as an automotive oddity: a uniquely North American version of, what was originally, a sporty Japanese-market sedan that people probably did not realize at the time. If a buyer is not found, the buyer plans to part it out to use for parts on his "other" GSI. Perhaps, reflecting on history, it is time to see the Geo Prizm GSI in a new light?