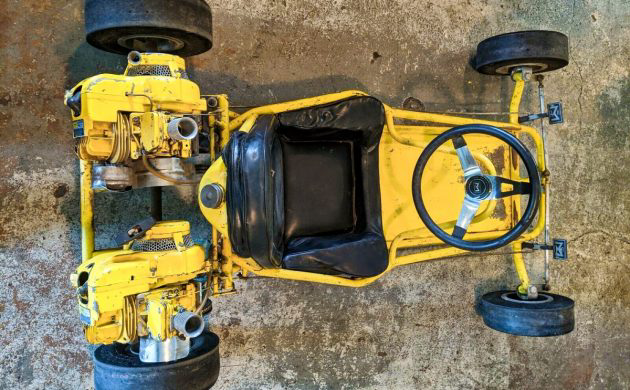 You might recognize the McCulloch name for their superchargers, but back in the '60s, they also built go-karts. And when I say they built go-karts, I mean they built super cool go-karts! Just take a look at this 1961 McCulloch R1 that's listed here on eBay in Seattle, Washington with a current bid of $1,775. This isn't just your run of the mill backyard kart. No, this is the kind of kart you bought if you were looking to race in the top class, as it's equipped with not one engine, but two!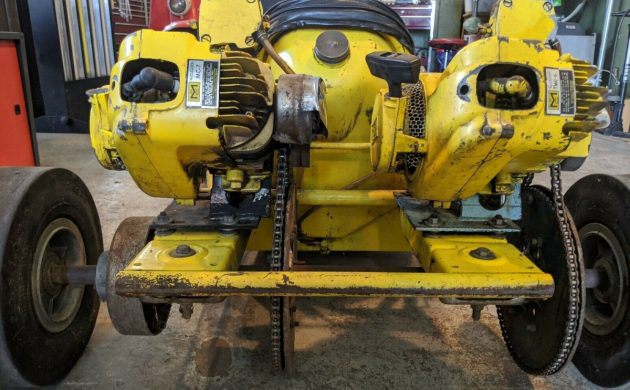 Today, you can get a go-kart with some serious horsepower, a paddle-shift transmission, and a top speed in excess of 100 mph, but back in the '60s twin engine karts were at the top of the performance rung (there were a few triple engine karts out there). I'm sure McCulloch's engineers could have figured out how to mount a supercharger to one of their two-stroke engines to produce more power, but slapping a second engine on the chassis was likely a whole lot easier and quicker way to double the horsepower. This pair of MC-6s displace 87 ccs each and are each good for about 5 horsepower. A total of 10 hp might not sound that crazy, but when this kart was new, it was a speed machine.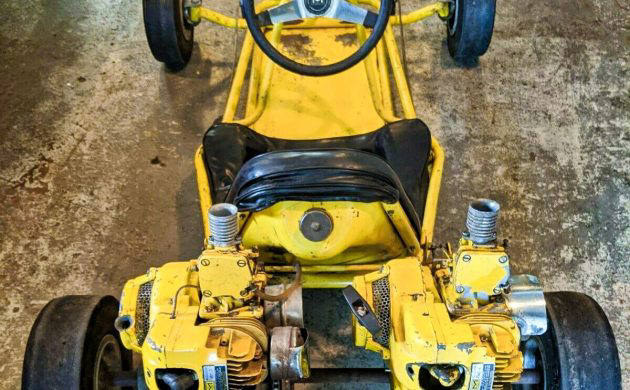 The seller isn't sure what condition the engines are in, but they both turn over. Rebuilding them shouldn't be all that difficult, but chances are they just need the carbs serviced and a tune-up. Included in the sale is a box full of spare parts. Hopefully, everything is here to get this one going again. Compared to modern shifter karts, this thing is incredible spartan, but that just makes it cooler in my book and a whole lot easier to restore!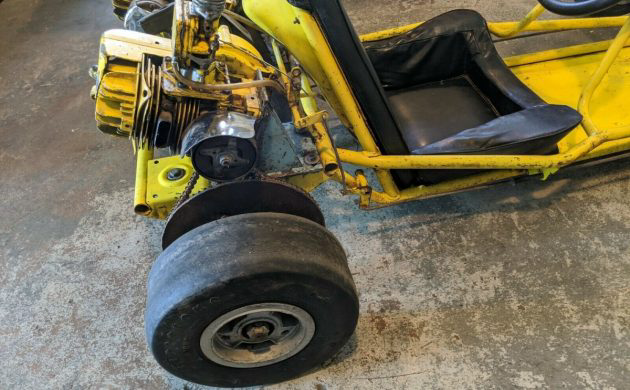 This really is a cool find and it sure would be a blast to have! I'm not sure what all it will take to restore it, but given how basic it is, it seems like it would be a fairly simple task. The frame appears to be free of damage or old repairs, which hopefully means that with some fresh tires and the engines running, you would be able to take it out for a spin. I will let our karting experts weigh in on what it will take to restore this one and what to expect when you take it out for its first drive.