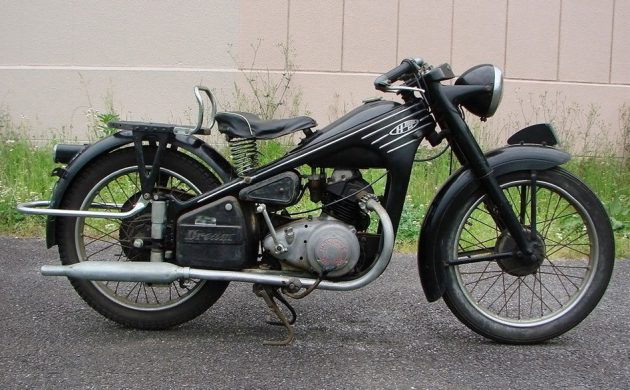 It's hard to think of Honda as being "mid-Century", isn't it – that seems like such a long time ago now. Mid-century is such a current buzzword and I wouldn't exactly call this 1953 Honda Dream 3E mid-century modern but it sure is cool, not to mention rare. It can be found here on eBay in Santa Ana, California and it has an unmet opening bid of $9,995.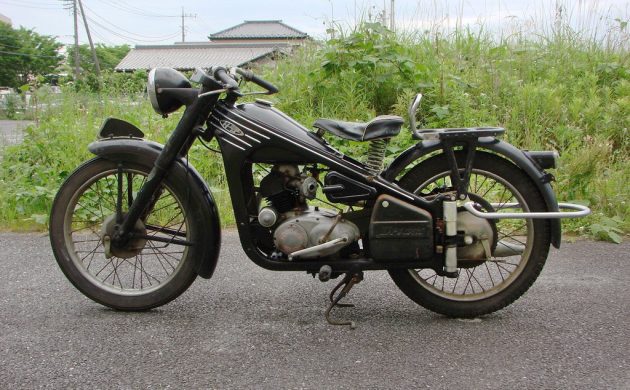 I'm not usually one to relate one vehicle to something else, but this Honda Dream almost has an early BMW look to it, no? The 3E was the third version of the Honda Dream and needless to say, you would gain instant star status if you showed up at any vintage motorcycle event with this bike. Well, not Sturgis, but any vintage Japanese bike event. This one was "just imported from Japan" according to the seller.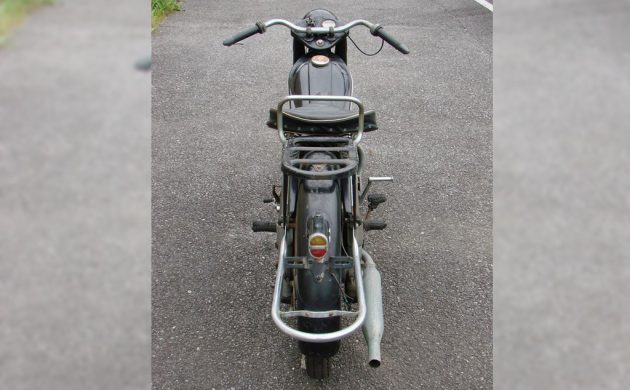 It really has a cool, low-slung look to it, almost like a factory custom. Compare this to the peppy and almost-preppy look to the bright colors that Honda motorcycles would be famous for. Not to mention the "You meet the nicest people on a Honda" ad campaign that would come out a little more than a decade after this Dream was made. This Dream 3E is a bit more sinister looking than the friendly-looking and bright-colored scooters that made the company famous.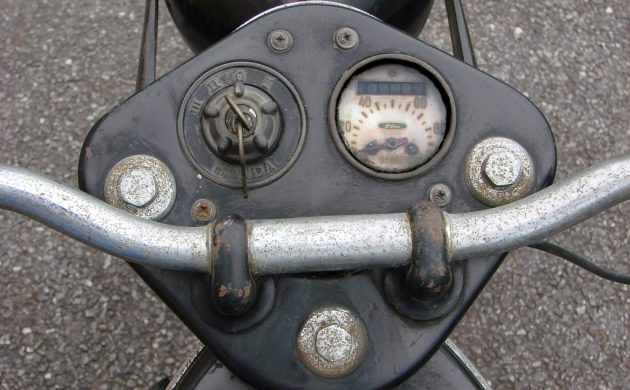 This Dream can hopefully be massaged into working condition and driven without messing with its originality. The seller says that "The pictures were taken at our shop in Japan. This bike is original, not restored." It would be great if it could be kept in original condition other than what it takes to get it working perfectly again. In restored condition, these easily sell for $25,000+ but I'd rather have it in original condition. This one is really tempting, it would make a great addition to the Honda wing of Scotty G's garage (wing = corner).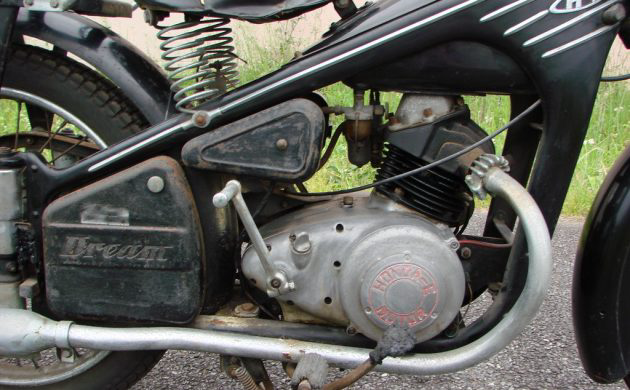 The 3E has a 145 CC engine and a three-speed gearbox. This one turns over but the seller hasn't tried to start it and the only thing missing is "the rubber boot from the carb to the airbox." It even has a clear title which I didn't expect to hear. Would you restore this bike or keep it as original as possible?