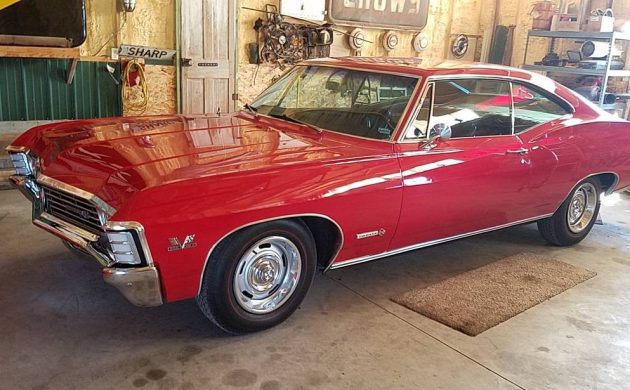 Rocco sent this sweet 1967 Impala SS 396 survivor to our attention. It is red with a black interior and 4 speed. The car is for sale for $32,000 here on Craigslist in Kansas City. The seller is parting with the car to make room from a recreational vehicle (RV)! The car currently has 75,000 miles on the odometer.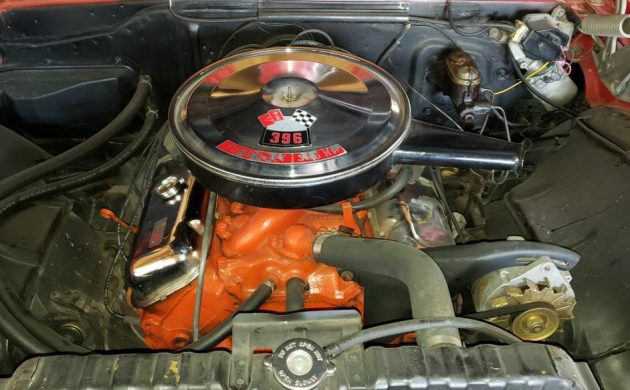 The seller states that a dealer replaced the engine at 48,000 miles. The Impala SS or Super Sport was introduced by Chevrolet in December 1960 for the 1961 model year. The Chevrolet 396 cubic inch engine was known as the Turbo-Jet and produced 325 bulk horsepower at 5600 rpm and 375 lb ft of torque at 3600 rpm.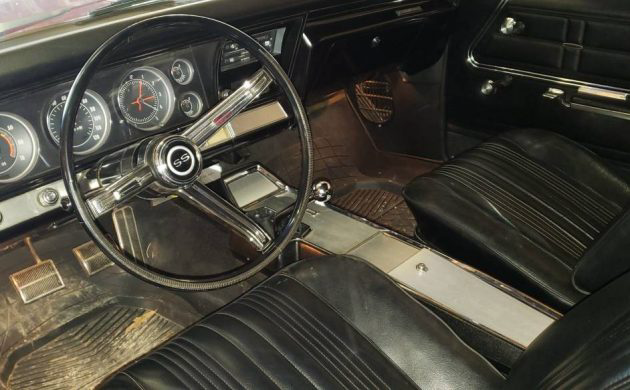 The black interior looks original with bucket seats and a console. The dirty floor mats probably won't help the seller get top dollar for this car but it does look clean and original on the interior. The Impala SS saw the addition of the 427 cubic inch engine option in 1967. I thought the 1967 Impala SS had a black accented side body molding and rear fender moldings that matched the black accented grill. Maybe one of our readers can comment on this.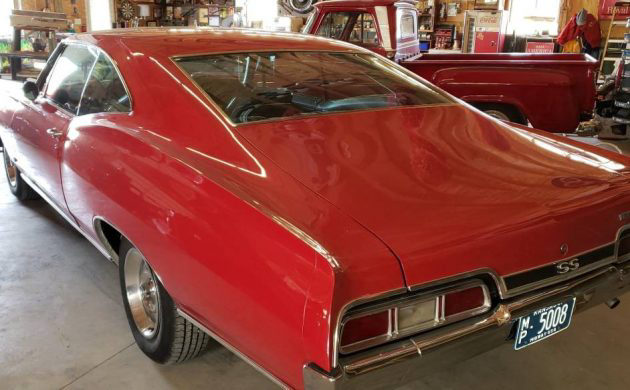 Competition in the performance car market increased in 1967 and sales of the Impala SS decreased from 117,000 examples that were sold in 1966 to 76,000 models in 1967. If you are looking for a clean example and don't care about numbers matching motor, this one deserves a second look.