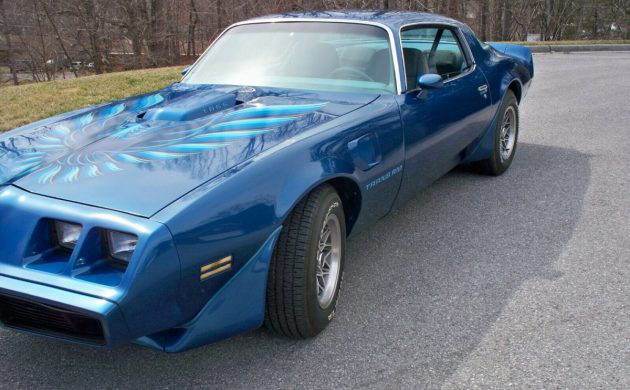 There were 117,108 Trans Am built in 1979. This was the high water mark for the 2nd generation Trans Am and also the last of the true muscle cars. Pontiac was being forced by CAFE requirements to downsize their engines and achieve higher corporate mpg numbers. As Car and Driver stated after testing a 400 cubic inch V8 1979 Trans Am, "It will not pass this way again." They were right and smaller engines with lower performance were the only thing on the menu after 1979. This car looks to be in great condition and is listed for sale here on eBay with 2 days remaining. This car is located in Salem, Virginia and his bid to $15,108.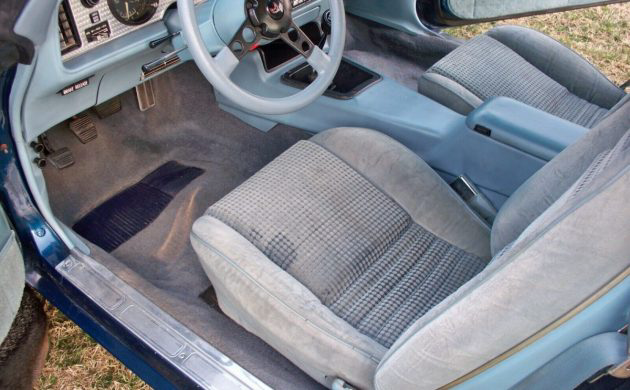 The light blue hobnail interior looks nice. There is not even a cigarette burn in the console. This car has tilt steering and air conditioning but no power windows. Pontiac offered two colors of blue in 1979. Code 24 Atlantis blue was a lighter steel blue and Code 29 Nocturne Blue was a dark a blue with metal flake in it. This car is neither and I imagine that it has been repainted. The car was probably originally Nocturne blue but they were not able to match the paint and picked a brighter blue. I owned a Nocturne blue 1979 Trans Am just like this except it had a black interior. It took a lot of patience and special mixing to match the original factory Nocturne blue when I repainted it. I have to say that Nocturne Blue is one of my favorite colors, especially with the silver bird.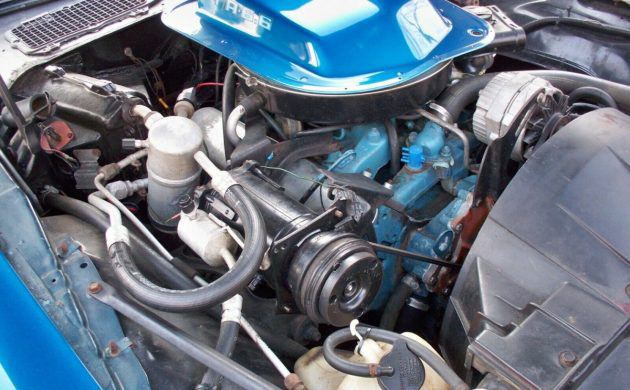 This car is special because it is equipped with the factory rated at 220 horsepower W72 400 cubic inch V8 engine. This engine was only installed in 8,326 Trans Am in 1979. The NHRA dyno'd a stock W72 at 260 horsepower. Hot Rod Magazine tested the W72 400 4 speed equipped Trans Am and published a 14.7 second quarter mile time. The W72 engine was built with a 800 cfm 4 barrel Rochester carburetor, high capacity 60 psi oil pump, special cam, baffled oil pan, special piston rings, 8:1compression heads and dual turbo mufflers.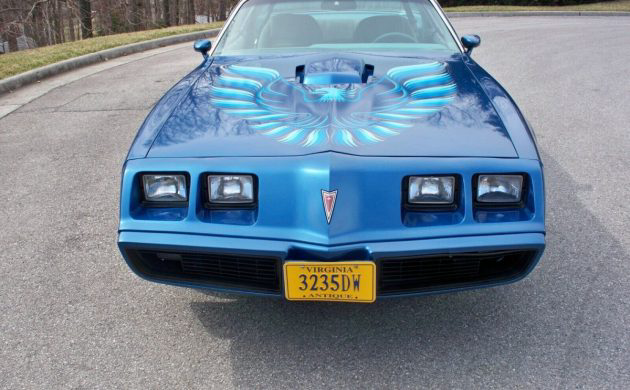 The engine could only be ordered with a 4 speed transmission and the famous WS6 suspension handling package. The WS6 suspension in 1979-1981 came with 4 wheel disc brakes and this car has recently had brake and radiator repair work. I am sure this car will find a nice home and will be bid higher in the coming days.