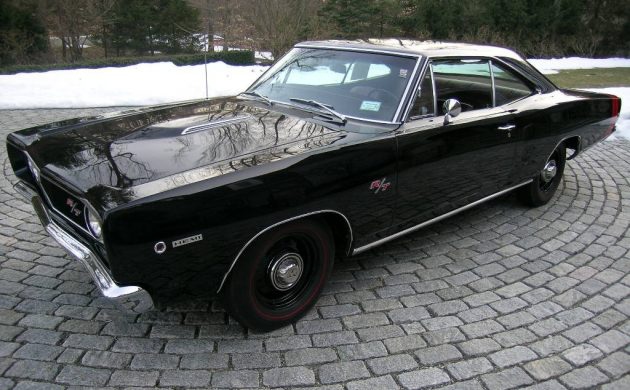 It is one thing for an owner to believe that the classic car parked in their garage is unique, but it is another thing altogether when they hold the documentation that proves it as a fact. That is the case with this 1968 Dodge Coronet R/T. The company built it as a show car, and it was the only one to feature its combination of drivetrain, paint color, and interior trim. The Coronet has been part of a private collection for many years, but the owner has decided that it is time to part with this unique classic. Located in Suffern, New York, you will find the desirable Dodge listed for sale here on eBay. Desirability and rarity will always come at a cost, and the owner has recognized this by setting the BIN at $169,000. If that's too rich for you, there is also the option to make an offer. I have to say a huge thank you to Barn Finder Boot for referring this unique muscle car to us.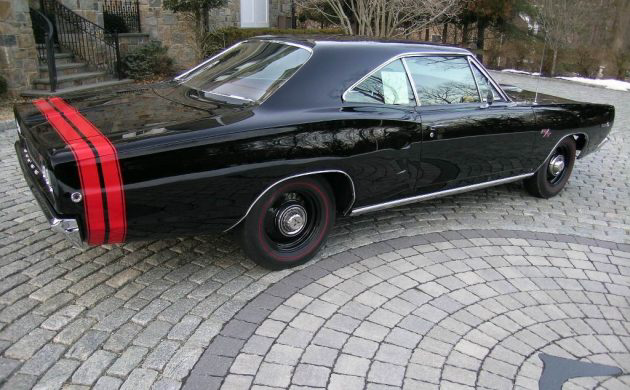 The story behind this Coronet is an interesting one. In days of old, manufacturers used to produce a number of examples of a particular model designed to do the rounds of car shows. Those cars tended to represent the pinnacle of a specific model and usually came loaded with optional extras. Companies also finished these cars in their premium paint colors, intending to draw potential customers to their stands at shows. This practice has largely ceased today, although manufacturers will produce one-off builds for major motor shows. In 1968, Dodge made 100 examples of the Coronet R/T for show duty, and these were painted in various colors. Only two of those cars wore the company's Code B Black, and this is one of those cars. It isn't clear whether it is original or has undergone some restoration form in the past. Regardless of which scenario is the truth, the Coronet still presents superbly. That Black paint holds a fantastic depth of color and shine. It has been laid over panels that are as straight as an arrow, with no hints of blemishes or defects. The Red stripes offer a striking contrast, and these are as impressive as the rest of the exterior. The beauty is more than skin deep with the R/T. If you look at the gallery located at the bottom of this article, you will find a shot of the Dodge's underside. It isn't just clean; it is close to perfect. The chrome and trim are just as impressive as every other aspect of this classic, and I can spot no problems with the original tinted glass.
If you were Dodge in 1968 and you were producing a premium show car, it made sense to slot the best engine available under the hood. To that end, this R/T is fitted with the 426ci Hemi V8. This monster should be pumping out 425hp, which finds its way to the 3.54 Sure Grip rear end via a 4-speed manual transmission. At 3,935lbs, the Coronet R/T was not the lightest car on the planet. However, all of that power made this a potent piece of equipment. Point it at a ¼ mile, and the journey would be a distant memory in 13.4 seconds. If the driver were brave enough to keep the pedal to the metal, the Coronet would wind its way to 131mph. It doesn't matter which way you cut it, a Hemi R/T was not a car to be underestimated. Originality is crucial to the value of a vehicle like this, and once again, this vehicle delivers on that front. It is a full numbers-matching classic, and the engine bay also presents superbly. The owner claims that this classic has a genuine 42,000 miles showing on its odometer, and judging by the raft of documentation he holds, I suspect that he will be able to verify this. It includes the original Build Sheet, Trim Tag, VIN plate, and a Galen Govier Report that verifies both the authenticity and uniqueness of the Coronet. It may have been built as a show car, but the Dodge is more than just a pretty face. The owner says that the vehicle runs and drives like new, so the buyer will be able to hit the road for some classic muscle motoring the moment they take delivery of the Dodge.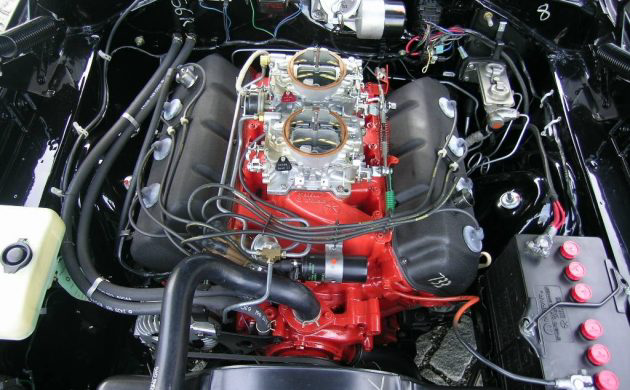 I've been sitting here admiring this photo and trying to decide whether it is possible to become bored with the sight of a dual-quad setup. I've concluded that the answer to that question is a resounding no. There were undoubtedly engine bays that provided more glitz and the promise of high-tech horsepower in 1968, but these just offered raw muscle in its purest form. It's easy to see why owners can be inclined to remove the air cleaner at the drop of a hat. What's not to like?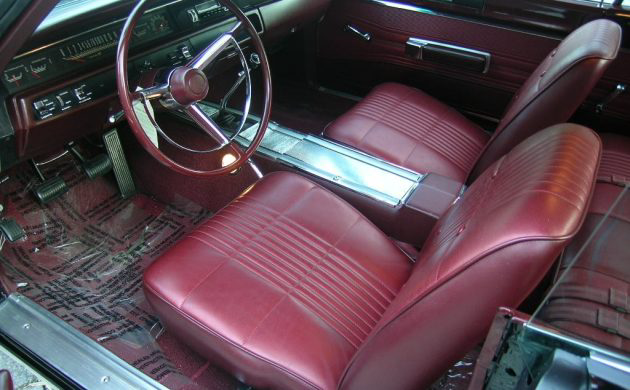 Opening the doors reveals the final piece of the puzzle regarding the rarity of this Coronet. Dodge built two show cars wearing Black paint, but only one of those cars featured Red interior trim. This is that car, and the condition looks factory fresh. There is no evidence of defects, and the protective plastic covers on the carpet suggest that this owner is willing to go the extra mile to protect his investment. It is easy to understand this approach when you realize that the interior trim is original and has never been restored. The upholstered surfaces are spotlessly clean, as are the unmolested dash and console. The factory gauge cluster with tach looks clear and crisp, while the AM radio and optional rear speaker remain intact. Everybody who has owned the Coronet over the last 53-years has resisted the temptation to fit aftermarket components, which has helped to protect the integrity of this unique classic.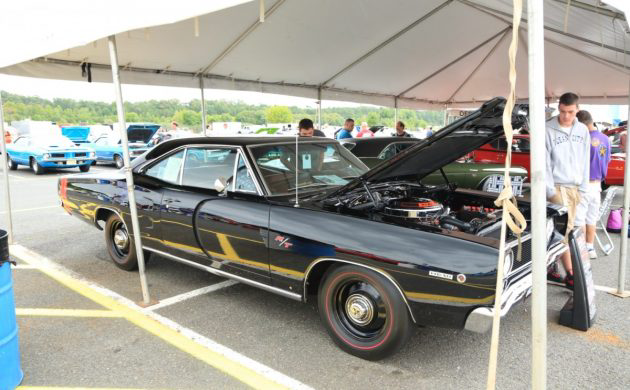 If you are a Mopar enthusiast, I suspect that you are probably looking at this car and licking your lips. Hey, I love my blue-oval products, but I'd happily park this Coronet R/T in my garage. It offers potential buyers an ownership experience that is guaranteed to be unique. It is a long way from being a cheap vehicle, and the pool of potential buyers will be pretty small. However, I wouldn't be surprised if the owner finds a buyer. It has so much to offer that I'm sure that there is someone out there who will yield to temptation on this one. Would you like to be that person?