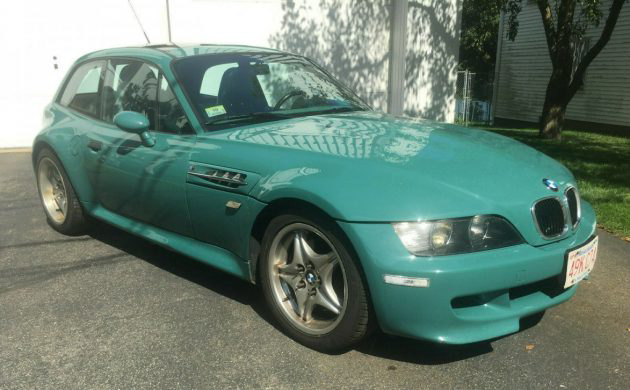 When it was new, BMW's M Coupe did not sell in high numbers due to its somewhat polarizing exterior design. However, as time went on, the sports car became renowned among enthusiasts due to its remarkable driving dynamics, and now it is extremely sought after. This 1999 BMW M Coupe that's available here on eBay is a driver-quality example in a rare color – only 41 of these BMWs feature the striking Evergreen paint color.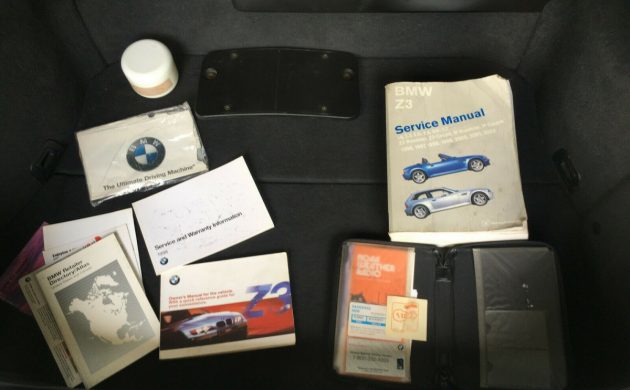 This "clown shoe" is available in Arlington, Massachusetts with a clean title. I always appreciate when an advertisement goes into detail about a vehicle's history, and that's certainly the case with this M Coupe – the seller is the original owner, and they spare no information about its history, maintenance, and upgrades.
Additionally, this exact car was a press vehicle at one time, and it was the subject of a TV review on Motorweek and a write-up from Autoweek magazine.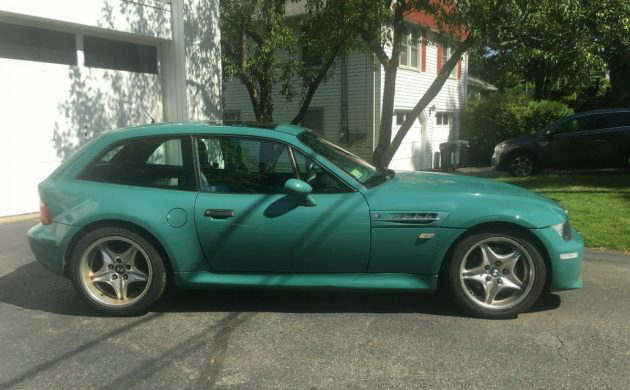 The seller is very honest about the condition of the sports car, noting that despite being garage kept, it is "not a queen but rather an exciting driver's car." Unfortunately, they mention that despite having a clean Massachusetts title and no rust, it has a few accidents under its belt. Most recently, the seller's insurance company declared it a total loss by the owner's insurance company after an SUV with a hitch backed into it in a parking lot, but it received all necessary repairs after the incident.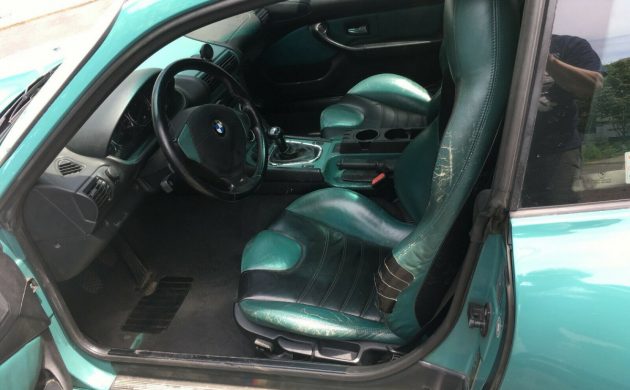 Though BMW only manufactured 41 M Coupes with the Evergreen paint color, only 27 of them feature a matching interior, and this is one of them.
There are some imperfections, such as a tear in one of the driver's seat bolsters, but all of the accessories work, including the air conditioning, the Harman Kardon radio system, and the 5-disc CD changer.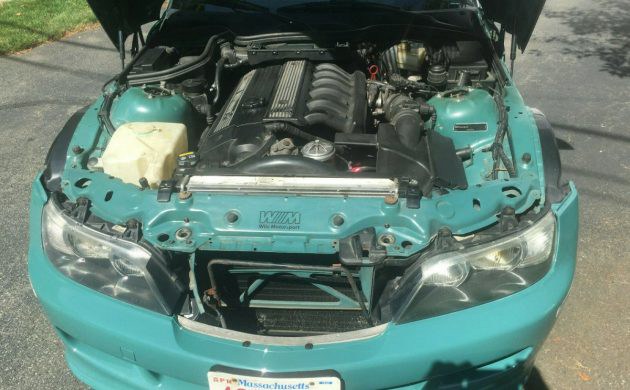 As an earlier M Coupe, this one features BMW's 3.2-liter S52 inline 6-cylinder engine, which pairs to a 5-speed manual to drive the rear wheels. The chassis has 155,550 miles on it, but the drivetrain has less – Wile Motorsports in Walpole, Massachusetts recently built the engine with a handful of upgrades, including baffles welded into the oil pan to prevent starvation in turns, a secured oil pump nut, high-output Stewart metal-impeller water pump, a Mahle radiator, and a reprogrammed ECU. On top of the engine upgrades, this car has a newer transmission, a rebuilt driveshaft, a 3.23 ratio limited-slip differential, reinforced rear subframe, upgraded brakes, and upgraded suspension.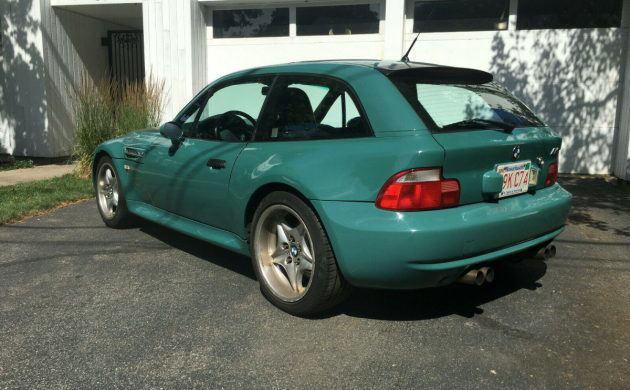 At the time of publication, bidding is at $20,000 with the reserve not met, but the Buy it Now price is $23,900. Would you add some miles to this driver-quality M Coupe?