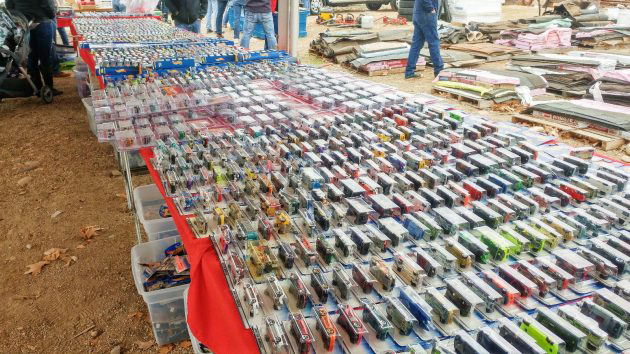 A couple days ago, Jesse called me just as I was getting to Barn Finds HQ. He asked if I had a jacket with me. It's still a little chilly here in the mornings, so obviously I had a jacket, but why was he calling to ask that? He told me he would be there in 5 minutes and to be outside waiting for him. I was a bit confused on what was going on, but I figured I'd just go along with it. As soon as he pulled up, I jumped in and asked what was happening. He told me to just wait and see. We drove a few blocks down the street and turned into a property with a sign for an estate auction and that's when I spotted a sign for Hot Wheels. And that's when things started to get crazy!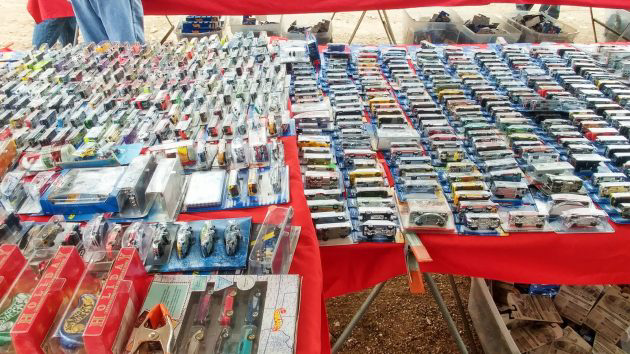 Under two large tents were tables full of Hot Wheels! I spotted a large auction poster that claimed there were 20,000 cars. We quickly pulled into a parking spot, jumped out, and immediately signed up to bid! After making our way to the tent, it started to sink in just what we were looking at. This was the single largest collection of Hot Wheels either of us had ever seen. It certainly didn't look like 20k cars, but close. After doing some quick math we decided that the auction house was a little off on their number. There were half that many cars, but 10k is still a lot of Hot Wheels!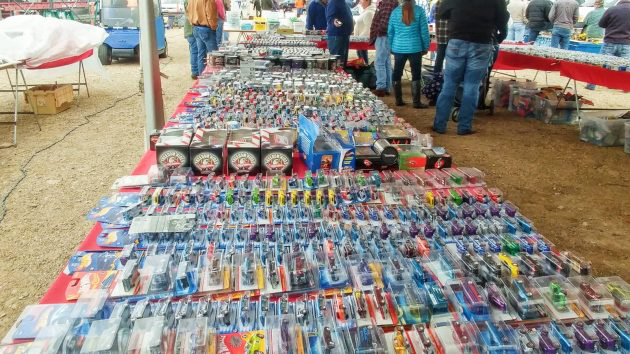 We had arrived a few minutes before the auction was set to start, but there really weren't many people there. A couple people showed interest in the Hot Wheels, but most people were focused on the roofing equipment and work trucks. As we were looking over everything, I looked at Jesse and asked, "are you thinking what I'm thinking?" He just smiled and nodded. Could we actually buy this entire collection of Hot Wheels? And what the heck would we do with them all? We decided we could worry about that last question later, first we needed to talk to the auctioneer about how they were going to auction off this collection.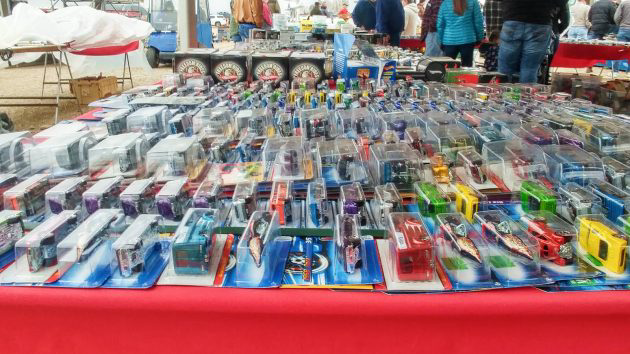 Once we found the auctioneer, he explained that they would open bidding for specific items, then for the tubs full of cars and then finally for each table. It sounded confusing and time consuming, so Jesse threw out the idea of auctioning off the entire lot. The auctioneer liked that idea, but said he had to get the family's approval. He told us the cars were scheduled last, so we would have to wait for them to auction everything else off. So we stood there wondering what would happen and if we would be going home with 10k Hot Wheels.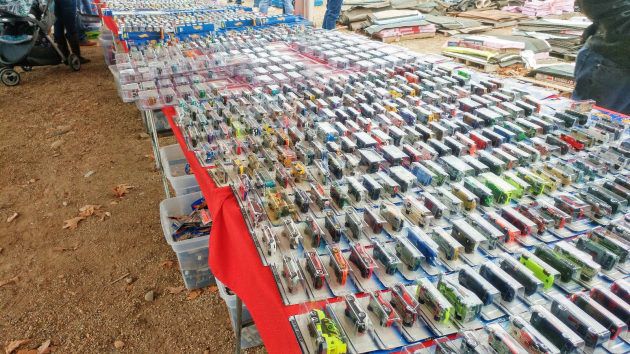 Thankfully, they moved with the majority of the items quickly, but not quick enough. The weather had been rather cloudy, but just minutes before they were scheduled to start auctioning the collectibles, it began to rain. While the tent did a decent job covering majority of the collection, there were 3 tables that didn't fit under the tents and the auction company was so preoccupied with covering the tools and guns that they didn't give any thought to the thousands of Hot Wheels sitting out in the rain. The worst part was that some of the more sought after cars were on the uncovered tables. More bidders had shown up by this point of time as well, so things weren't looking so great for us. We moved to one corner of the tent with fewer people to talk about what we were going to do and we decided that with much of the good stuff ruined, we had better not go for the whole thing. As soon as we turned back around the auctioneer was asking for bids, but the family wanted $15k for the collection! Obviously, there weren't any bites, so that took care of our big dreams.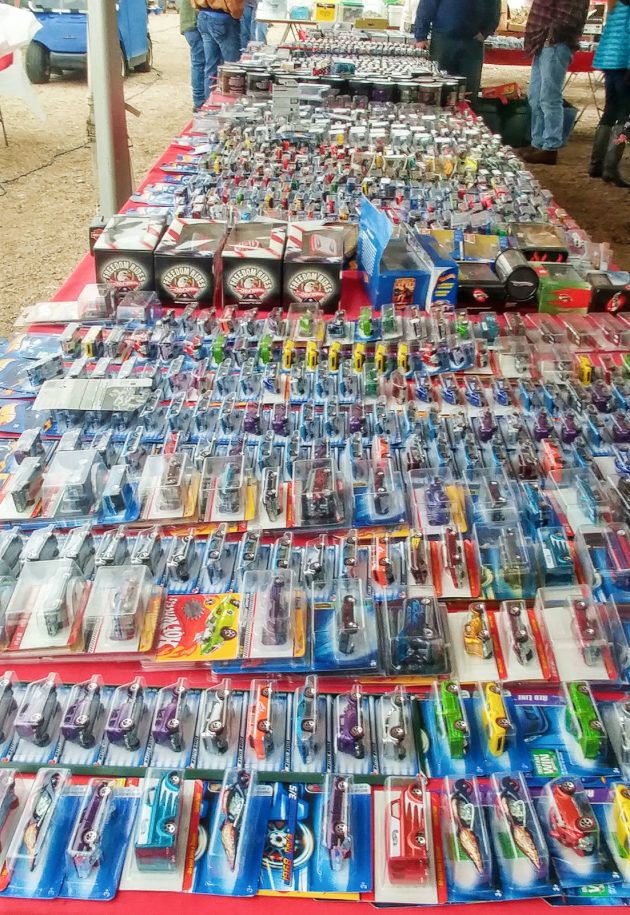 We ended up bidding on a few plastic bins full of cars that were stashed under the tables. No one had picked through them yet and prices were staying quite low, so we thought why not! We ended up winning 5 boxes with a total of 670 cars. We figured, if nothing else, it would be fun to decorate the office with them. So, we grabbed our boxes, paid the auction house and loaded them up. As soon as we got back to the office, we started looking through them and discovered that we actually got some really cool stuff!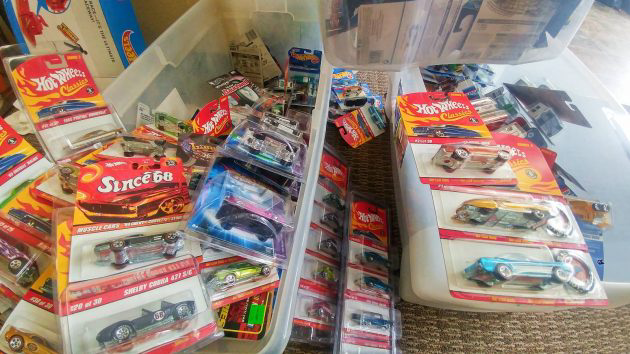 I know these aren't barn finds per say, although the previous owner did have them stashed in one of his barns, but it was such a fun experience we just had to share! So if you ever see an estate auction with thousands of Hot Wheels, you really should stop by and see if you can add a few of these micro sized finds to your collection. Now we just have to figure out what to do with all these Hot Wheels!