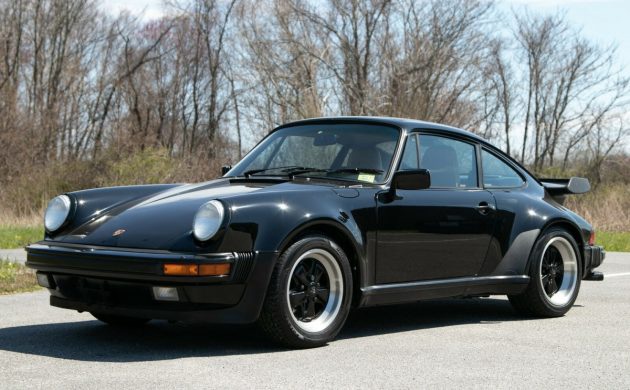 This 1987 Porsche 930 benefits from a boat-load of recent maintenance to the tune of $10,000 in order to bring the car up to sale-ready standards. The 930 is the infamous "Widow Maker" of Porsche's U.S. linup, a car with brutal acceleration and handling qualities that make these turbocharged beasts a handful even in capable hands. The listing also notes a few thousand dollars spent to detail the car, but that it shows the occasional sign of wear and tear in the interior. Mileage is listed at 64,350, and the seller notes that it was a fair weather-only car. Find it here on eBay with an asking price of $89,500 and the option to submit a best offer.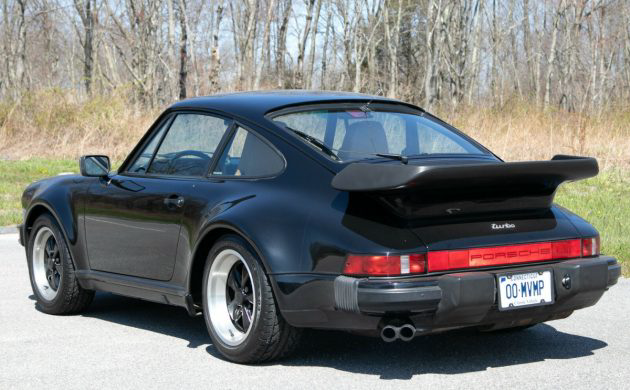 The Porsche was purchased new in New York and resided there until the mid-90s when it moved to Connecticut; it has remained there ever since. This is exactly the kind of vehicle you'd expect to see some Wall Street wolf driving through mid-town before moving out to the 'burbs of Greenwich, Connecticut. The 930 sports the class whale-tail spoiler, which in this application, always looks good thanks to the generously flared hindquarters that came standard on the turbo models. The paint work looks quite clean, and the seller mentions how the $2,000 in recent detailing included an undercarriage cleaning with dry ice. I've never heard of dry ice being used for anything other than the opening ceremonies at a concert.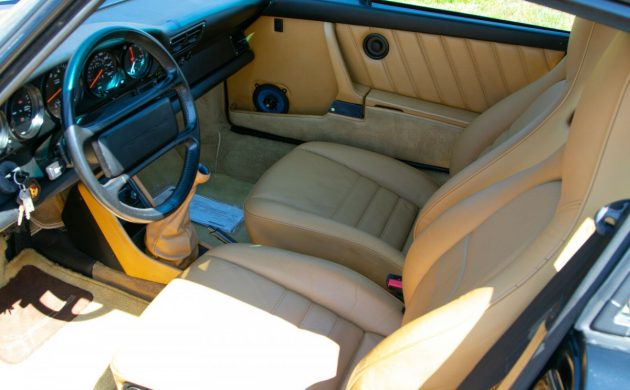 Despite the seller noting that the interior is just in "….nice shape," I think it's far better than that considering the 930 wears almost 70,000 miles. The biscuit seating surfaces and carpet all look quite fresh, and the same goes for the door panels. The extensive mechanical refreshing included some work in the cabin, with the seller noting that the totality of the work included "….mechanical, a/c system, ignition system, battery, and some weathered body seals including the sunroof felt." The heat and air conditioning systems work great, and small repairs like replacing the sunroof felt are actually a pretty big deal in terms of attention to detail.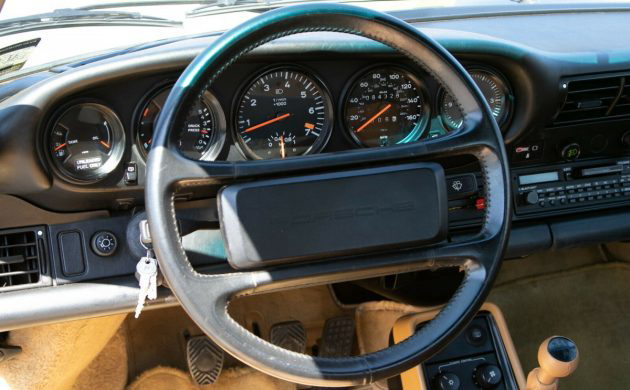 The dash shows no signs of cracking, and given that the interior colors still look quite fresh, it's safe to say this 930 spent its life indoors when not in use. The only deviation from stock condition are the remnants of a period car phone install, with some holes in the side of the console from the original mount. The turbocharged powerplant is said to pull well and the seller notes the full assortment of manuals, books, and records – including the pricey 60,000 service receipts – will all come with the car. 930s have seemingly never lost their value, even if prices have held steady for the last few years. The next owner should certainly consider investing in some high-performance driving classes before getting too bold, however.