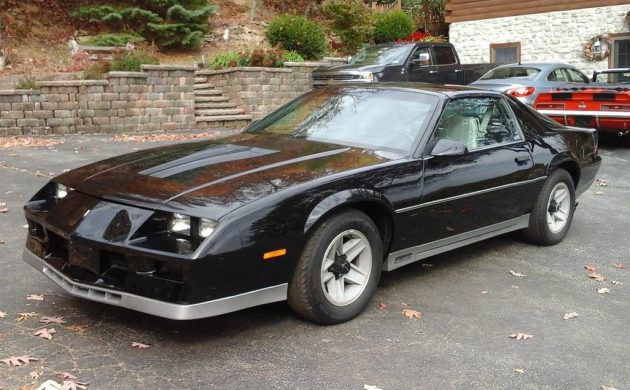 This is an interesting find that Mitchell sent our way. It is a 1982 Chevrolet Camaro Z28 with only 10,230 miles that is located in York, Pennsylvania. The asking price is only $9,500 and is listed here on Craigslist. Usually the low mile cars we review are in original condition but this car has been modified for more power which equals more fun!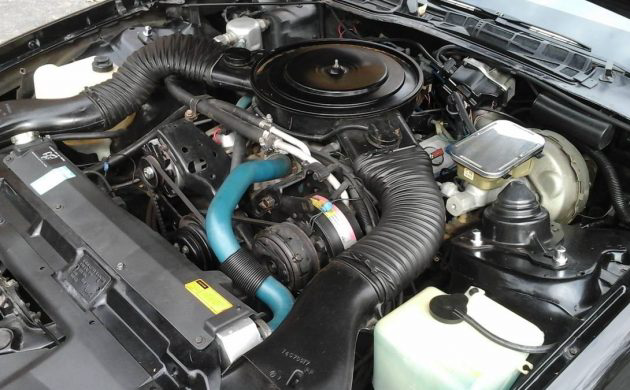 In 1982, all Camaro Z28's were equipped with either a LG4 145 horsepower or a LU5 throttle body injected 165 horsepower 305 cubic inch V8 engine. At some point in this car's history, the original engine was replaced with a 350 cubic inch V8 engine that was bored .030 over. The cylinders are fed through aluminum Corvette heads and backed by a strong Turbo 400 automatic transmission.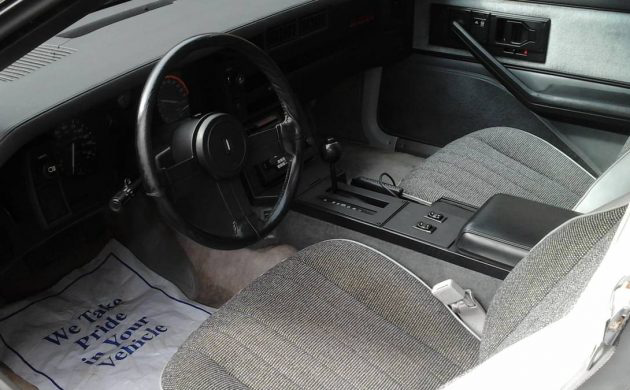 The exterior is black with a silver cloth interior. The car is equipped with power windows and power locks. It is hard to see it in the pictures but the car has factory T-tops. Overall, the car looks mint and retains its original aluminum wheels. When the 1982 Chevrolet Camaro Z28 was introduced, the reviews loved the styling and handling but there was a lot of grumbling about the lack of a powerful engine option.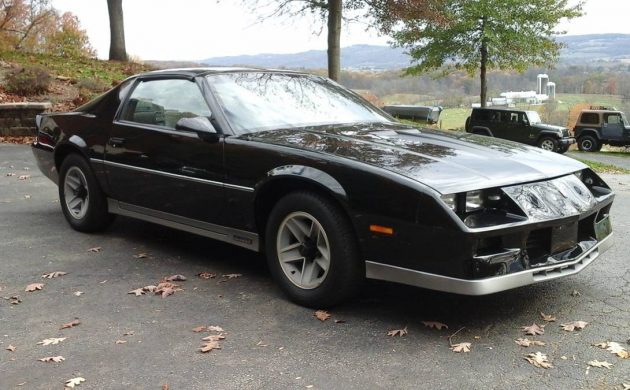 I remember pulling up to my first 1982 Camaro Z28 on the street at a stoplight. I was driving my 1979 Pontiac Trans Am equipped with a W72 400 cubic inch V8 and 4 speed transmission. In the first 100 yards, I was 2 car lengths ahead of him. I will say the car looked good in my rear view mirror.  This would probably not be a problem with this car since the engine is significantly modified. Post your thoughts in the comment section.