This 1989 Buick Riviera is a low-mileage survivor to the tune of having just 14,000 miles on the clock. Wearing glossy paint, wire wheels and a matching landau roof, the 1989-1993 Rivieras were handsome personal luxury coupes that righted some of the wrongs of the previous model year's downsizing efforts. Find this clean coupe here on eBay where it is listed with an $11,000 Buy-It-Now and the option to make a best offer.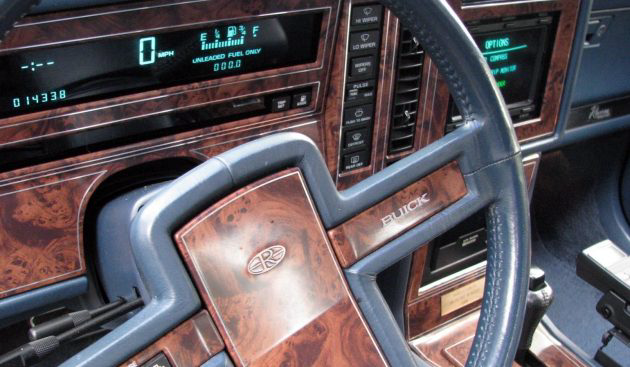 This generation of the Riviera (along with some of GM's corporate twins to this vehicle) introduced the industry's first touchscreen system in a modern passenger car. It controlled basic functions like the A/C and the radio controls, and when it worked, it was impressive technology for the day. But when it didn't, the repair estimates could be quite costly. With such low mileage, I'm sure this "optional $1,000 radio" has plenty of touches left to take. Note the period car phone!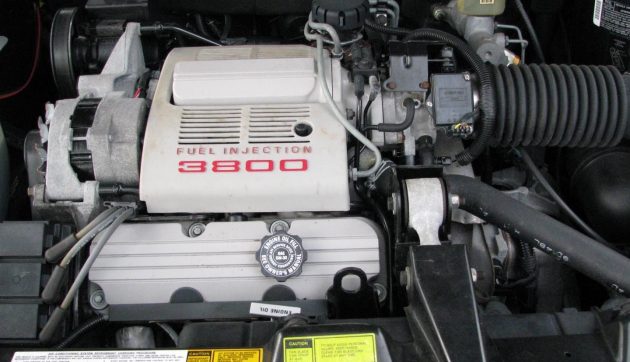 Ah, the venerable 3800. Absolutely nothing wrong with this motor, but not exactly exotic if you're into that sort of thing. Still, it will provide decent power and years of reliable running at such low mileage. The only downside to this mill is the heritage factor: Rivieras were known for their size and power. Anything but a V8 seemed to miss the point of the swoopy coupe, and despite being re-designed and lengthened by 11 inches, the refreshed Riviera entered a sales decline shortly after strong first-year sales in 1989.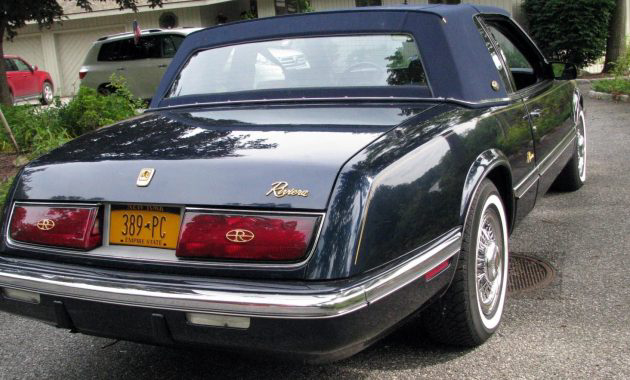 If you're going to buy one, you may as well buy the best. Values are low, so a turnkey creampuff like this one makes sense to us if you're on the hunt. Best offers usually indicate some wiggle room on price, so a $9,500 sale would seem like a potential sweet spot to go home with a reliable, classic coupe that will provide years of trouble-free motoring. Values likely won't escalate rapidly any time soon, but if the next owner keeps his mileage to 1,000 or so per year, they won't lose any money, either.