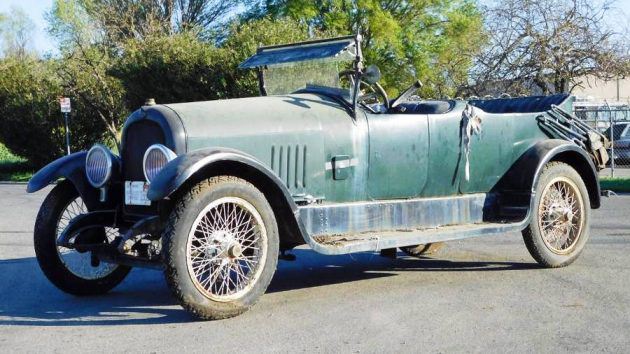 Marmon is not a car manufacturer familiar to many folks. Their cars were very advanced for the time and known for their reliability. In 1916 a Model 34 was driven across the US in less than 6 days, beating the record held by a Cadillac. In the case of this Model 34 the overhead valve engine, transmission housing, differential, fenders and hood are all made of aluminum. This one can be found here on craigslist in Woodland, California. There no information provided on the car's history or condition by the auction house. It says bidding starts April 18 and ends Thursday, April 20, 2017 at 10 am PT.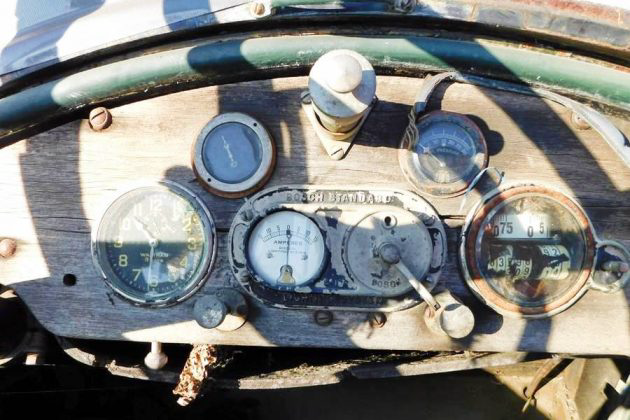 The dash looks complete, but time has not been kind to this old car.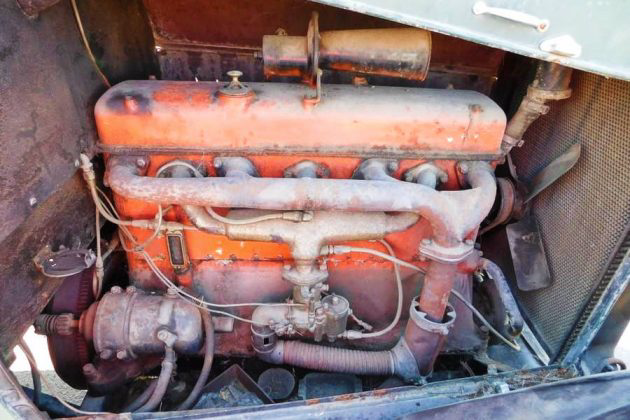 This old Marmon looks solid, like it might have been restored at some time and then left outside for a few years. If the engine is not seized and the wood body frame is OK, this car might not be in as bad condition as it looks.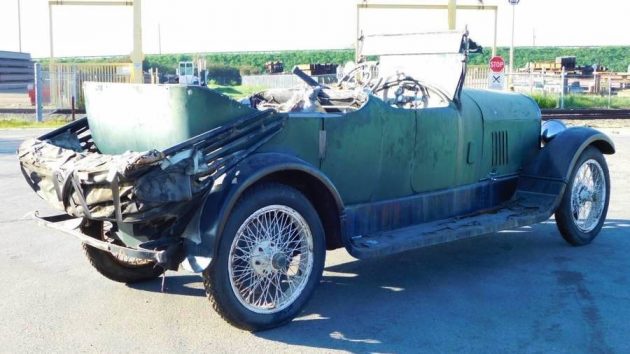 The paint looks nice under all the dirt. The value of cars from this era has really dropped, so this Marmon may end up selling for very little. The auction company, West Auction, sells everything from trucks and forklifts to concrete blocks but they have listed it on Hemmings, so perhaps someone who can appreciate this car will win the auction. Whatever happens, I hope this rare and interesting car is saved and eventually restored.
Have something to sell? List it here on Barn Finds!