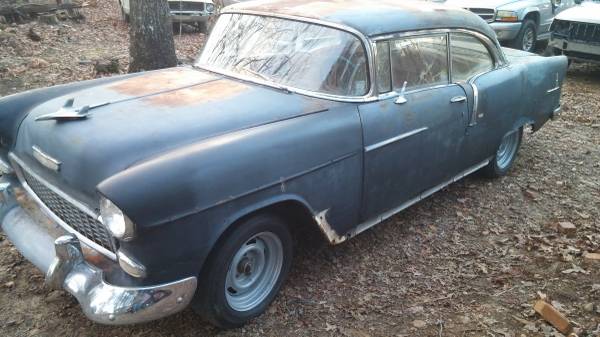 If you want a popular car like this Chevy, you are going to pay a premium or at least get less for your money. It's a Tri-Five and a two door hardtop, but at $5,500 about as cheap as you'll see these days. It's listed here on craigslist in Atlanta. It appears to be mostly completely except for the bits that have rusted away, and very original.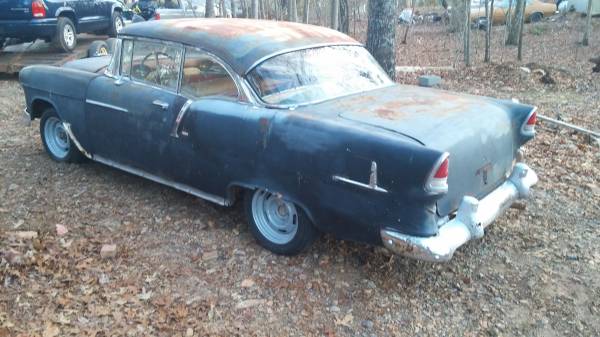 There is a little daylight showing through the floor of the trunk and no doubt other areas not pictured. The interior looks ready for a new floor and upholstery. Under the hood the parts are all there and some of them may be useable. What do you think the minimum amount of work that could be done to make this drivable? This old Chevy is no doubt rusty in all the usual areas. Is there anything to be done short of a full body off restoration? If you don't mind a couple of extra doors, just a bit more money will buy a drivable and solid 4 door. So are just two doors worth the premium?
Have something to sell? List it here on Barn Finds!