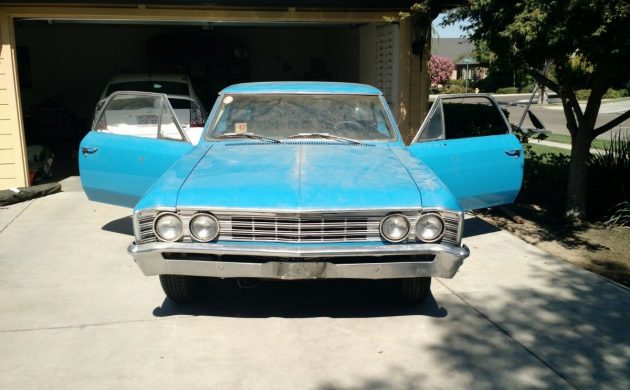 I can't think of a single reason why anyone wouldn't need an El Camino project like this 1967 model. Versatility and muscle power at its finest. This car was a daily driver for nearly 11 years before this beauty was parked. Having experienced a wiring issue, this El Camino has spent some time parked since then. Needing a good cleaning, and its fresh wiring harness installed, this El Camino could be a sweet project for the buy it now price of $4,500. Check it out here on eBay out of Visalia, California.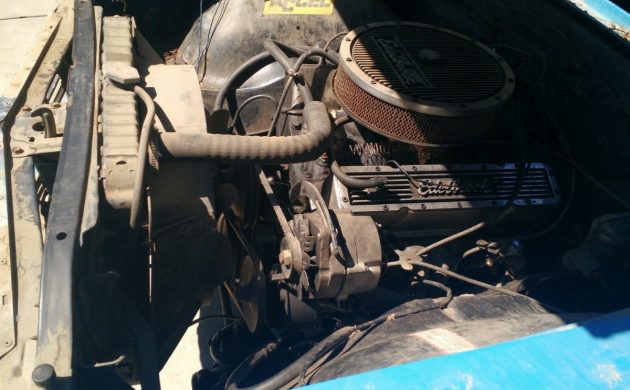 The 350 V8 has been dressed up with Edelbrock parts, and a pair of long tube headers. No specs are given on the engine, but I would assume that the engine is still healthy. Apparently the wiring harness had some sort of fault that seems to have held some relation to the ignition switch. The seller is including what looks like a hot rod harness, and a new ignition switch. A generic hot rod harness wouldn't be too much of a chore to get installed into this El Camino.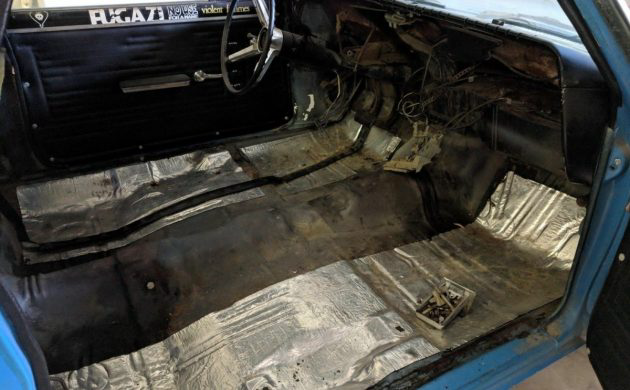 The interior is bare bones at the moment as the seller intended to install the harness, but fell short on time. There is no carpeting, but there is a bench seat included. The dash and door panels have been decorated with different band stickers, and I have to say, the guy doesn't have bad taste in music.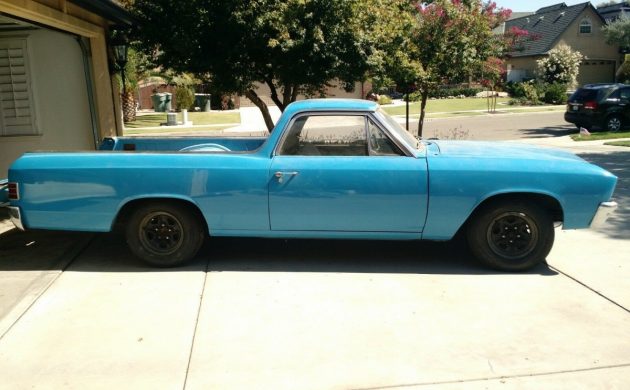 The smurf like exterior appears to be very reasonable in its condition, but the seller mentions that there is some rust around the front and rear windows. It is unclear how significant that rust may be as there are no photos of the areas in question. The body looks straight and crisp, with no evidence of rust in the rockers or quarters. You will find a few dings in the bed, and on the wheel wells, but the bed appears to be in fair shape with no rot as well. With some time and patience, this El Camino could be a sweet driver in no time! Would you take the chance on this El Camino?