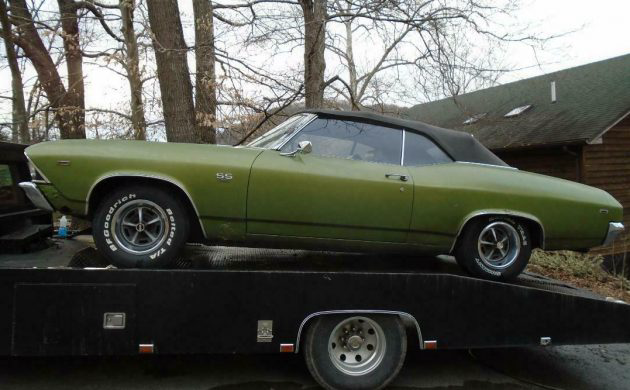 Different cars are special for different reasons. Rarity figures into the equation but general popularity draws demand. And of course, one that ticks off lots of positives like a desirable muscle car, convertible body style, and an upgraded engine all conspire to create a hit. And that's what we have here in the form of a 1969 Chevrolet Chevelle SS396 convertible. Located in Morris, Connecticut, this Chevy is available here on eBay for a current bid of $42,900, one bid tendered.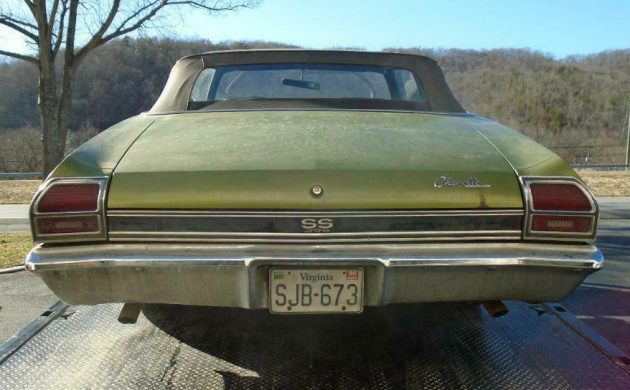 The 1969 SS396 Chevelle was a minor freshening of the completely redesigned '68 version. Popular? You bet, about 86K copies found new homes that year. How many were convertibles? For SS396 models, the volume is not recorded, but for '69 Chevelles in totality, it was about 8,800 units. So a convertible isn't rare, but an SS396, equipped as this example is? Maybe.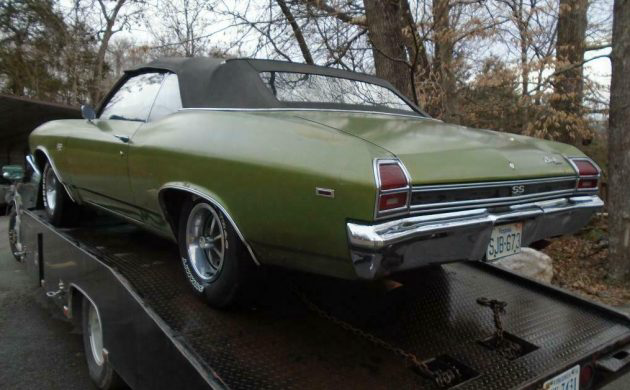 First up is the color, there was a green known as "Fathom Green" in '69 but this car looks like it has some pea soup green thrown on for good measure. And it's pretty flat and absent of any sheen. One image of the cowl shows some green overspray so it's safe to assume that this Chevelle is a repaint in a non-original color. The seller claims that it is the original "Frost Green" finish but I'm not seeing that. He also references the stripe, which would be the side beltline stripe, but none is there, more evidence of a repaint? The body is pretty straight but it has a couple of significant rust blooms in both the driver's side fender and quarter. And that's the way GM A-bodies from this era go, they are prone to rust, that much more so in convertible form. That said, the trunk is pretty clean as that's where the rust problems in a convertible frequently manifest itself first. The seller also states that the floors are "mint" but I would still want to take a gander at the frame. The power convertible top is listed as original too; maybe it is and maybe not, it doesn't really matter but it appears to be in good shape.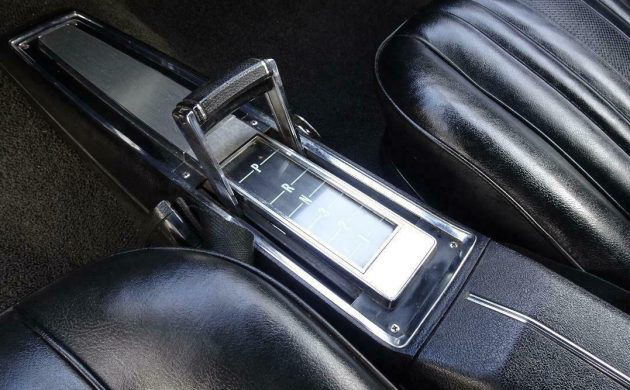 The interior looks fine. The black vinyl bucket seats and console equipped cabin is showing little sign of wear or degradation. This is especially encouraging as convertibles, that have spent a lot of time in top-down mode, usually have an interior that looks it. Also nice to find in the full instrumentation option which included a tachometer and engine gauges. No word whether or not they all work.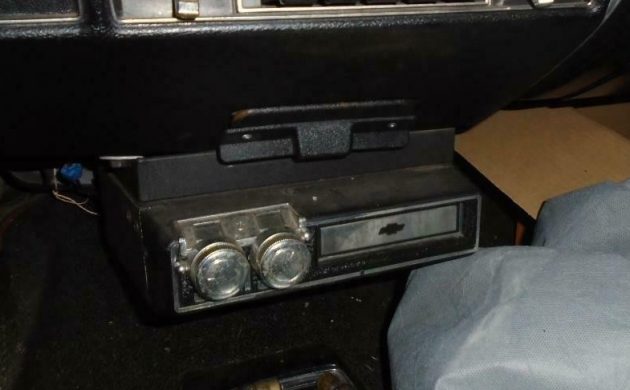 Of note is the original Chevrolet/GM 8-track tape player, a curiosity item today but a nice nod to the era. The interior is very complete, from what can be seen, and doesn't appear to need anything.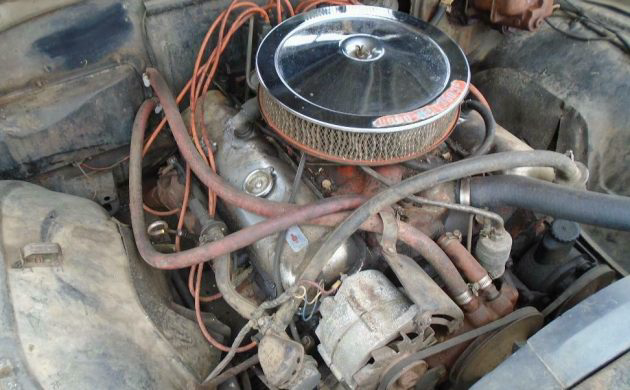 Under the hood is a 350 HP, 396 CI "Turbo-Jet" V8 engine. This motor is known as option L34 and was an upgrade over the standard 325 HP engine. Chevellestuff.net claims that 17K of the total 86K SS396 production included this motor. Unusual to see is the A.I.R. smog pump still in place. They frequently got 86'd back in the day. The seller claims that he has spent $3K on maintenance and repairs, including a new water pump and correct hoses but the engine image was supposedly snapped when the car was first acquired from the original owner. Seems that it would be more beneficial to include an "after" image from when the repairs/replacements were made. The seller adds that it "…runs and drives real nice". Gear changes are handled courtesy of a Turbo-Hydramatic 400, three-speed automatic transmission.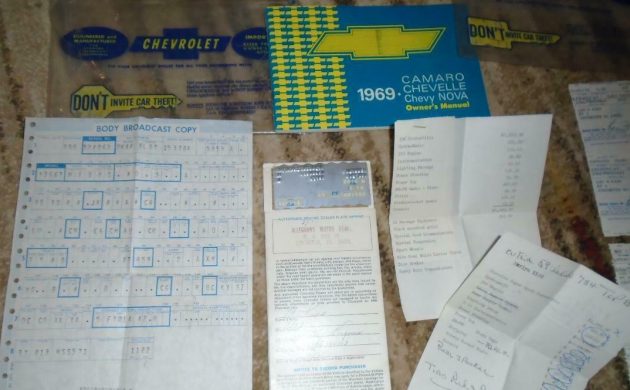 So this Chevelle was one family-owned for 50 years and it would seem that the seller acquired it recently with the intention of performing a flip. The car is well documented with an order sheet, broadcast sheet, owners manual, registration papers (Virginia), and the protect-o-plate. There is only one bid, that seems suspicious; a single bid "placed" to establish a reserve without actually creating a reserve? Maybe. This is a popular muscle car, made more so with its equipment and body style. That said, concerns should abound about the overall integrity of this convertible based on the visible rust. And that bid price seems a bit rich considering that large unknown, don't you think?