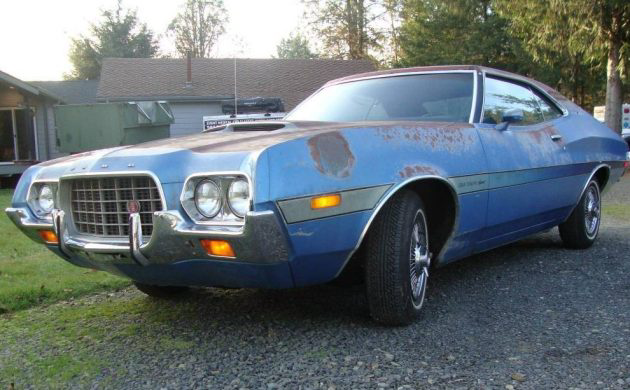 We are glad that Matt R bought this 1972 Ford Gran Torino Sport to our attention. It is for sale here on craigslist and is said to be complete just like it came from the factory. The paint looks to be a little thinner but that happens with age! The Torino is located in Chehalis, Washington which is near Seattle. The asking price for this car is $11,000.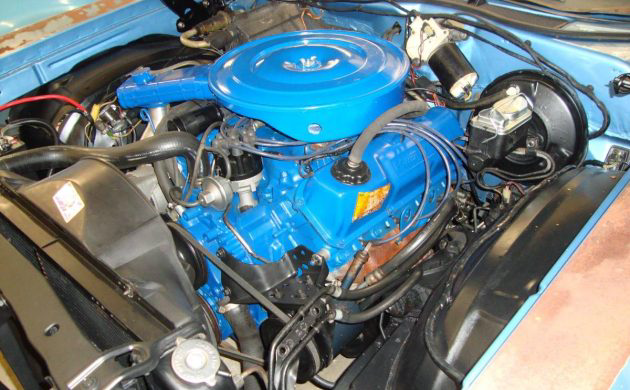 The engine compartment looks great and a lot of time has bee spent to detail the engine compartment and rebuild the original 400 cubic inch V8 engine. Both the engine and transmission were rebuilt professionally. During the rebuilding process, a new radiator, braking system, and fuel tank were replaced. The car is said to run and drive well.
The interior looks better than the exterior. The seams are coming apart in the bucket seats but the dash and door panels look pretty good. The seller states that the headliner needs to be replaced on the inside and the tires, paint, and vinyl top need to be replaced on the outside. The trunk is rusted through and there look to be some problems with the roof.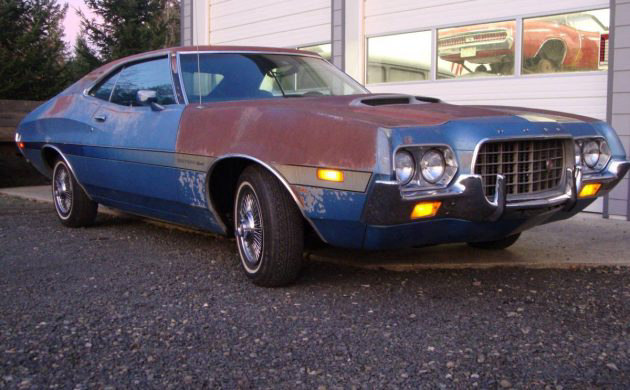 The 400 cubic inch V8  engine with 2 barrel carburetor was not comparable to the performance of the larger 429 cubic inch V8 engine. It was a new engine for the Gran Torino and provided to produce a lot of nice low-end torque and was fun to drive within the city limits. The base engine for the Gran Torino was the 250 cubic inch incline six-cylinder and there were six engine options for 1972.