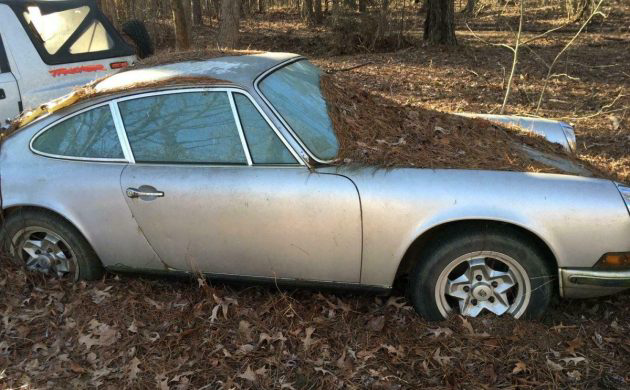 This 1973 Porsche 911 is listed on eBay in the U.K., but is an Arkansas barn find that's said to be an early CIS model with what's believed to be original paint. The silver 911 is a first-year car for the Continuous Injection System, a change from the previous years mechanical fuel injection. Check out some of the cars in the background of the photos shared in the listing here on eBay; it looks like there's more to choose from at that property in Arkansas.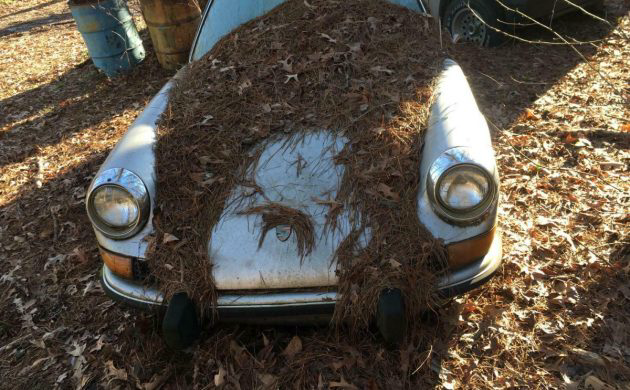 This seller has a history of listing U.S. barn finds on the U.K. eBay site for export only, but he normally deals in Jaguar E-Types. This 911 clearly has been sitting for several years to accumulate this level of pine needles, but the listing doesn't include any photos of the detritus blown off. Hopefully, it's still solid underneath, but photos do show some accident damage at the passenger side rear corner.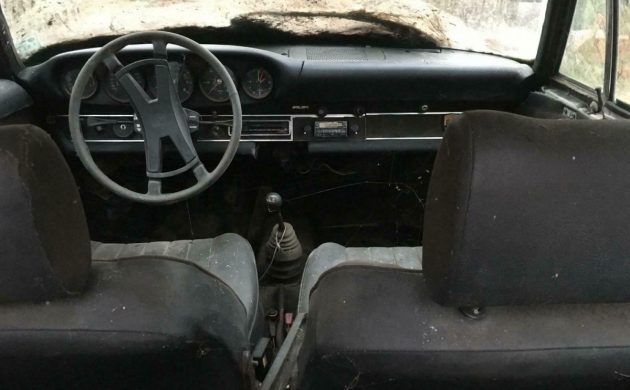 The interior is encouraging, as it still looks quite tidy inside. I'd wager the doors were kept sealed while this 911 slumbered outside, as the cabin simply looks too preserved to have had long periods of open air exposure. The seller says this being an early CIS car makes it a rare find, but I'm not sure I agree; sure, early models are special, but how excited to Porsche fanatics get over a first-year fuel injection vehicle? I'll let our readers set me straight if I'm off the mark about the desirability of this feature.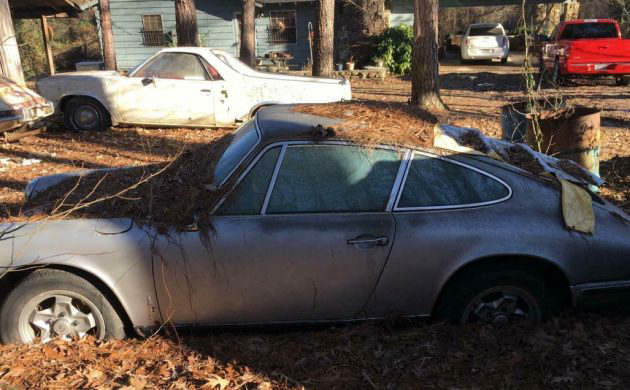 It's impossible to tell for sure based on the photos, but what I can see shows little in the way of door panel or lower sill rot. However, I think it's safe to say the typically fragile floors likely need replacing, and other vulnerable areas like the jack points are still cause for concern. Bidding is around $10K U.S. at the moment, with the reserve unmet. Hopefully, the pleasant climate in Arkansas has kept this 911 from becoming swiss cheese on the bottom.
Have something to sell? List it here on Barn Finds!