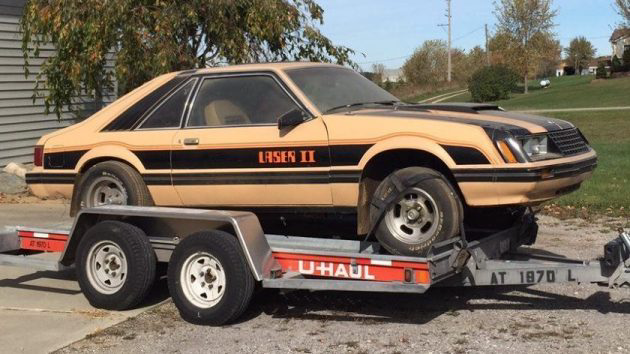 The all-new 1979 Mustang left the Pinto-based Mustang II in the dust. The 1974-1978 Mustang II served the OPEC Era but by '79 it was time to reclaim the dreams of drivers young and young at heart. This 1979 Mustang Laser II in Bay City, Michigan awaits a new owner here on eBay where four potential suitors have driven the bidding to a lofty $153.50. This is a No Reserve auction, folks, so now's your chance to own this vinyl-festooned pony car for less than the cost of the windshield.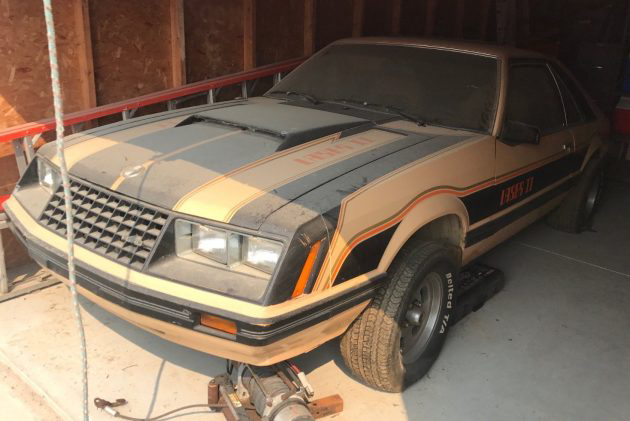 Based on Ford's Fox Platform, which debuted in 1978 with the Fairmont / Zephyr and underpinned a number of models through 2004, the new Mustang's MacPherson strut suspension modernized its handling and created more room in the engine bay. While Ford produced Cobra and Indianapolis 500 Pace Car replicas with factory graphics, this "Laser II" may have been a regional or dealer-installed package. Most references to the "Laser II" come from locations within a few hours of Chicago. However I remember seeing "Laser II" Mustangs in Pennsylvania in the '80s.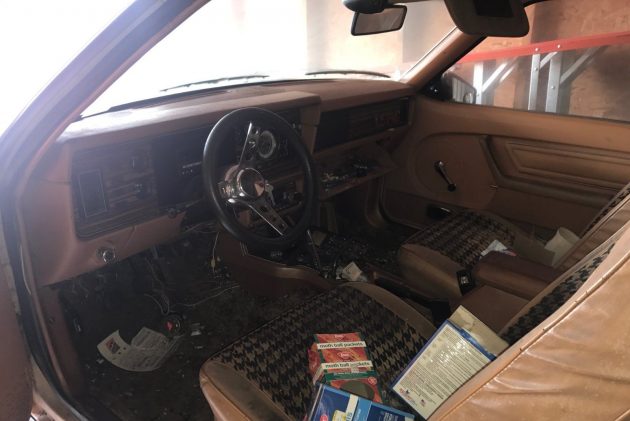 Though the K-Mart steering wheel and hole in the console came later, those fabulous houndstooth seats are all Ford. The abundance of loose wires suggests an electrical project or two for the new buyer. The interior shows hope of resuscitation but that carpet is DOA. A possible Hurst shifter sticking up through the console of this manual transmission Mustang suggests this car's last owner had performance on their mind.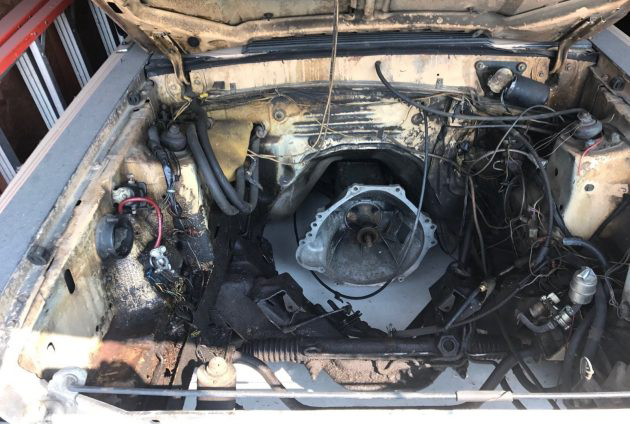 Ford offered engines of 4, 6, or 8 cylinders in '79, options that promised a Mustang for everyone. This car left the factory powered by a 2.3L four-cylinder and later swallowed a 302 cid (5.0 liter, actually 4.9) V8. Someone yoked out that powerplant, leaving this first year Fox undriven since 1990. The nifty five-slot mags and raised white letter tires testify to that time-frame, helping to confirm the long hiatus. The value of a "Laser II" being questionable, this Four-Eyed 'Stang could make a cool period car with a built 302 or 347 stroker, though numerous other swaps are documented on the web. For someone looking to get into Mustang ownership on the cheap, it's hard to beat a '79 to '93. You can't swing a dead cat without hitting a Fox Mustang expert, and the Internet is full of Mustang forums filled with great advice. What do you think of this Laser-ific 'Stang?