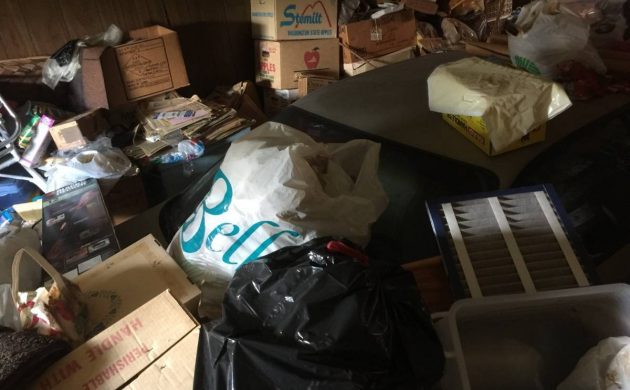 Life is full of surprises, and for one lucky person, this occurred when he started to clean out this garage, and a 1989 Ford Probe GL suddenly emerged from the debris. Certainly, it is hard to spot the car in this photo, so it is interesting to see just what all of his hard work finally revealed. If you look at these photos and like what you see, then you will find the Probe located in Hendersonville, North Carolina, and listed for sale here on Craigslist. The owner has set the asking price for this vehicle at $3,500.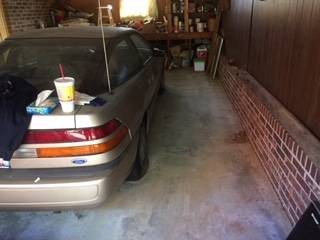 What a difference a bit of hard work makes. When all of the camouflage material had been removed, what was revealed was a 1989 Ford Probe GL, finished in the very attractive Light Sandalwood Metallic. While it is hard to see in the photos, the owner does say that the paint does have some light fading on some of the upper surfaces. However, it remains very shiny, with no signs of dings, dents, or rust. The original full wheel covers look to be in as-new condition, while the color-coded bumpers look to be free of significant marks or chips.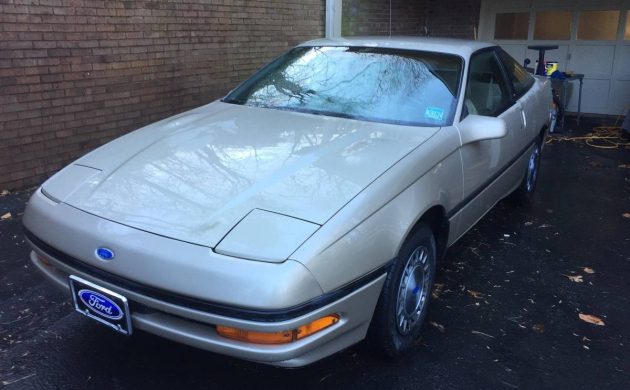 The owner provides no photos of either the interior or engine, but he does provide a pretty decent description of both. The interior is finished in a combination of Sandalwood cloth and vinyl, and the owner says that it is perfect condition. He came into possession of the car via an estate, and the original owner, a non-smoker, used the car for a while before parking and "burying" it in the garage. This lack of use and isolation from the harmful effects of UV rays has apparently left the interior pristine. Being a GL, this was the entry-level offering within the Probe range, but the original owner did choose to add a few options to make life more pleasant. In addition to the standard fare of full instrumentation and a floor console, she chose to add tinted glass, power mirrors, air conditioning, cruise control, a tilt wheel, and a premium AM/FM radio/cassette player. From a mechanical standpoint, the Probe comes equipped with a 2.2-liter 4-cylinder engine, 4-speed automatic transmission, power steering, and power brakes. After having sat for an extended period, the Probe did need some work to return it to a roadworthy state. This work has been completed, including replacement of the battery, new fuel system components, including a new tank, pump, and filter, a fluid flush, a full service, and four new tires. The owner states that the car runs and drives beautifully, and he also claims that it has only traveled a genuine 84,500 miles. He is able to confirm that the Probe had been in storage since around 1997, and at that point, it had covered just on 84,000 miles. This would seem about right at that point in time, so the current mileage claim is certainly feasible. The car also comes with a raft of documentation, including the original Owner's Manuals, Warranty Card, Window Sticker, plus other sundry items.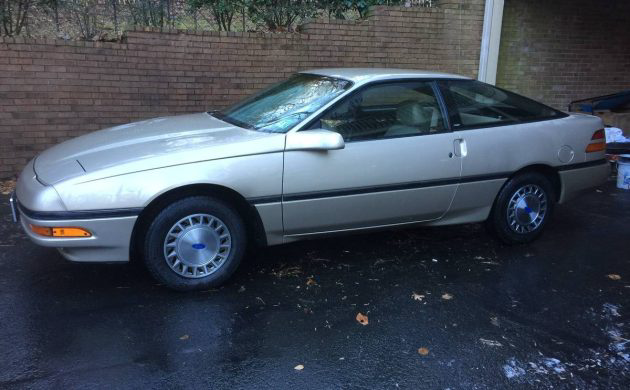 So, for the current owner, cleaning out a garage full of rubbish to find a clean and tidy Ford Probe hidden away must have come as quite a pleasant surprise. It might not be the most desirable of cars, but it is still an extremely neat and tidy survivor that would be easy to live with on a day-to-day basis. If it were me, I'd be reluctant to sell the car simply because it is such a great story. The owner isn't me, so the Probe is destined to head to a new home. Could that home be yours?