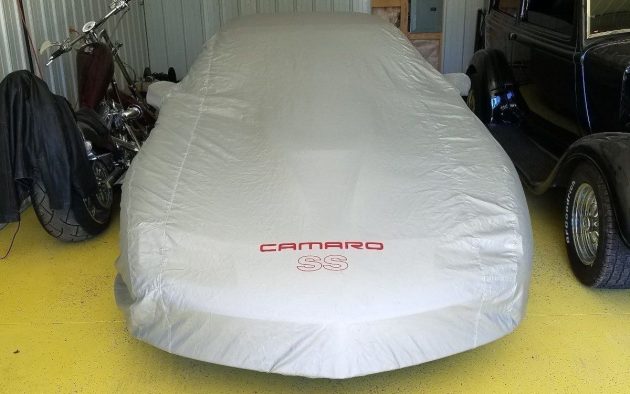 We wouldn't normally get too excited about a fourth generation Camaro, but this particular one has only covered 12,000 miles since it was built 20 years ago! Someone stashed it away and kept it nice so someone else could enjoy it today. This is a well-optioned machine and, as long as the seller's reserve isn't too high, it could make for a fun daily driver or weekend racer. It's located in Belleville, Illinois and is listed here on eBay where bidding is currently at $2,500.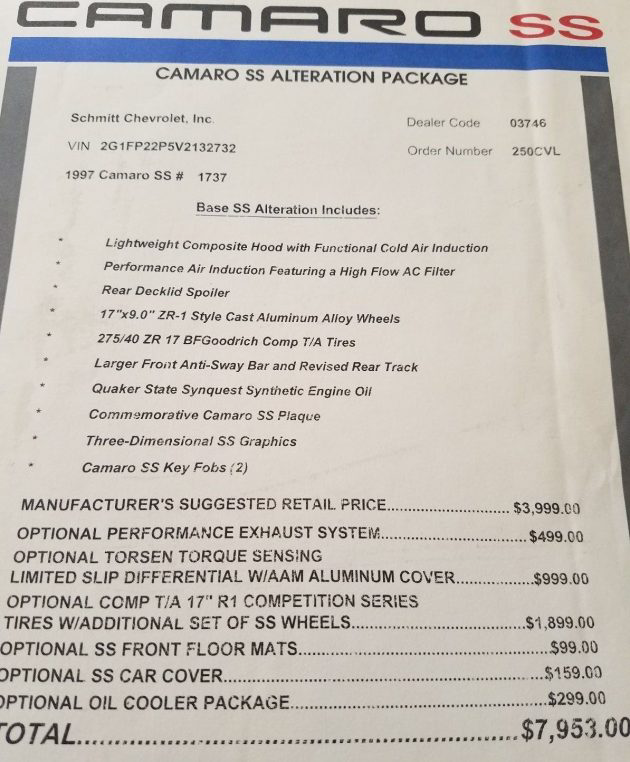 Checkout that options list. It's an SS, but someone also checked the performance exhaust, LSD, and oil cooler boxes. The most interesting addition though could be that extra set of rims and R1 competition tires. Those tires were made specifically for track use and the seller still has them. They were stored in a pole barn though so they aren't any good. Still, it makes you wonder what the previous owner's intentions were. Was the car used for the occasional track day?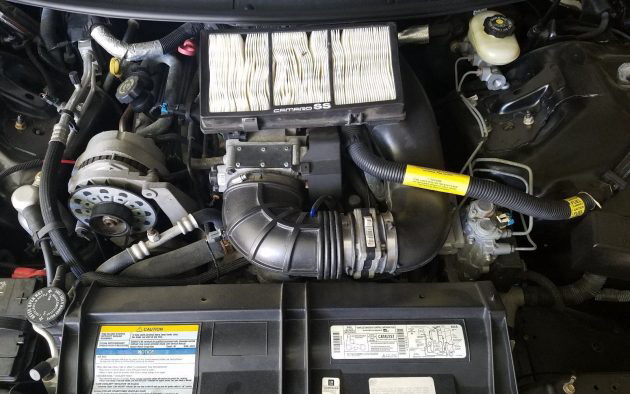 Here's a shot of the performance air induction listed as part of the SS package. Don't let all the high tech looking stuff in there fool you though. This car may look modern, but it has a lot in common with its older brothers. That cold air induction system sounds a lot like the cowl induction Chevrolet used back in the day. This car also has t-tops and the interior looks like a rounded version of the 2nd generation Camaro. Not that there's anything wrong with that.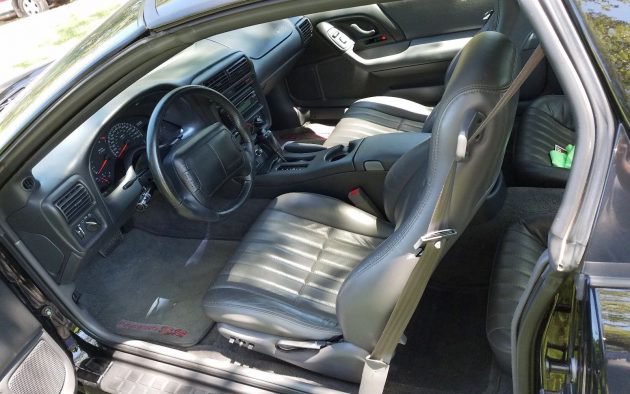 The interior looks like a comfortable place to be though with lots of legroom and some modern conveniences. I can spot power seat controls, power window switches, and even a cup holder. Okay, so maybe it is a little more polished than an older Camaro, but I bet a few of you can see the similarities. The automatic transmission would not have been my first choice if I was planning on some track time, but it would be perfect for the daily commute and occasional weekend drag.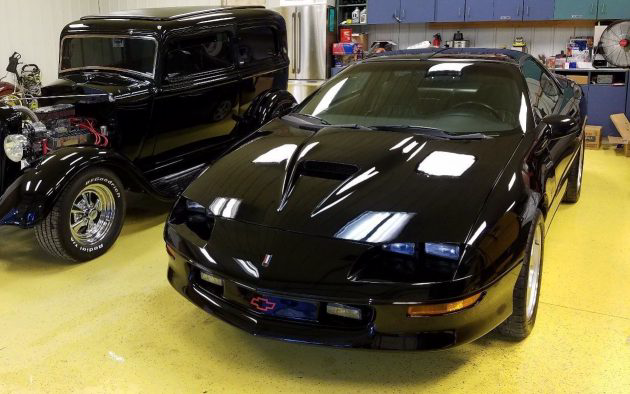 Then again, this car is almost too nice to submit to the rigors of daily use. Every door ding, paint chip, and mile driven is going to lower the value of this pristine machine. We love to see these well-preserved automobiles, but honestly they need to be driven to really be enjoyed. So, the next owner will have to decide what's more important to them. Would you go ahead and drive it everyday? Or would you stash it away for another 20 years? The decision is yours.