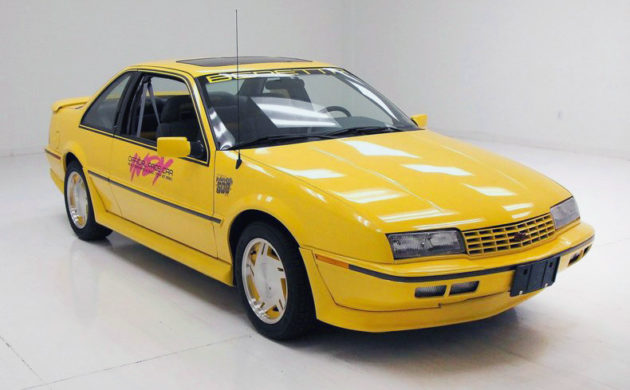 There are low-mile cars and then there are low-mile cars. This 1990 Chevrolet Beretta Indy 500 Pace Car replica has a mere 22 miles on it. Not 22,000, just 22, although the odometer shows just 21 miles. This 30-year-old incredible time capsule can be found here on eBay in Morgantown, Pennsylvania from a familiar seller. The current bid price is $3,550 but the reserve isn't met.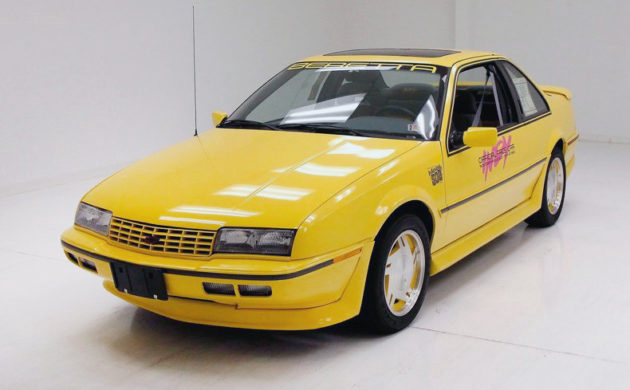 This is a factory-made replica, of course, not an actual Indy 500 Pace Car from the 1990 race. That one was a convertible and Chevy never sold them to the public in that modified form. They came in two colors, 1,500 were yellow and 3,000 were turquoise. Our own Jeff Lavery showed us a couple of them over the last few years, one in yellow seen here and one in the other color, turquoise, as seen here. I'm normally a big fan of yellow cars but I'm not enamored by GM's yellow, it's a bit too dark for me. If you're going to go full-on 1990, and why would you not, the turquoise with pink graphics version is the only way to go.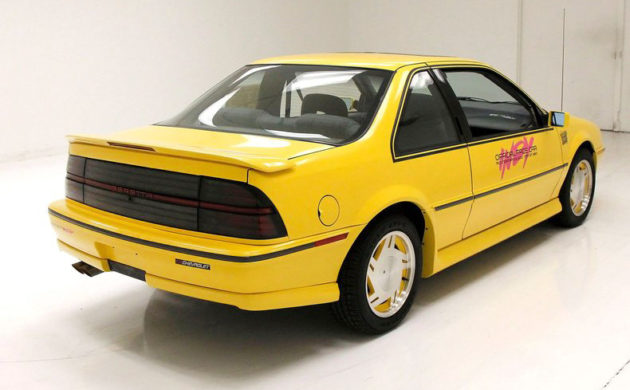 This car screams the late-80s/early-90s to me, and that's not a bad thing at all. The Beretta was made from 1987 to 1996 and they were a two-door coupe body style only. I have only known one person who owned a Chevy Beretta, a guy that I went to college with had one, that's it. I bet that most of us have known people who have owned just about any vehicle shown here. Well, other than a 1916 Wilcox Trux.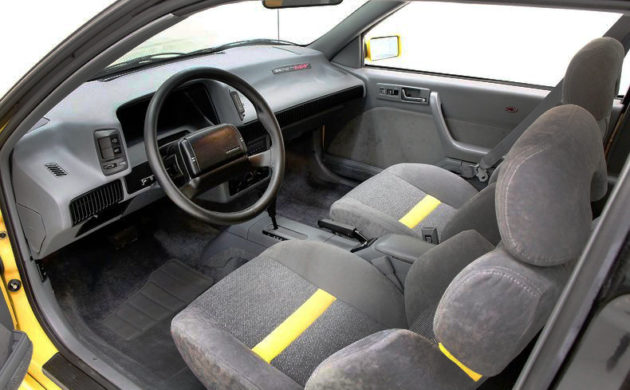 The interior appears to be in perfect condition which you would think about a 22-mile car. The seats both front and rear are perfect and the 80s-video-game-inspired digital dash does not disappoint. The V6 engine came with an automatic transmission and while the real pace car was a convertible, owners of the replicas had to make do with a manual sunroof.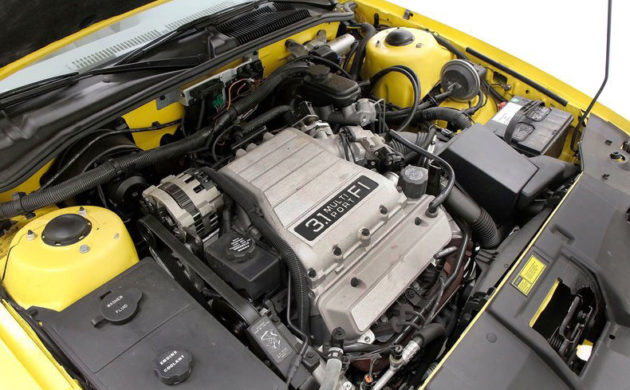 The 3.1L V6 had 135 hp compared to the modified real pace car's 225 hp, and 135 hp with an automatic makes for much more show than go on this replica. Still, this has to be one of the cleanest ones to come up for sale in a couple of decades. The underside even looks like new – or maybe better than new. Were they really that shiny underneath from the factory? If you had to choose one: yellow or turquoise? Be honest.
Have something to sell? List it here on Barn Finds!